If you're like a lot of people, a bicycle tour is a bucket-list adventure all by itself no matter where you go. But like any vacation, destination is everything—and these one-of-a-kind places are even more fabulous when you explore them on a bike.
That's not just idle talk. If you've never inhaled the heady fragrance of lavender as you cruised along the coast or felt the tropical breeze on your face as you biked to a hidden black sand beach—well, you're missing something truly magical.
Whether you're a bicycle tour newbie or are an experienced rider looking for the ultimate cycling adventure, here are five awesome destinations that should top your list in 2017.
If you've never been to the San Juan Islands, you're in for a treat. Floating along the intricate waterways of the Salish Sea, this archipelago contains some 170 islands, although only four are served by ferry—San Juan Island, Orcas Island, Lopez Island, and Shaw.
That's where you'll find the gorgeous shorelines, quirky shops, upscale galleries, and world-class cuisine—all the things that make them a top destination for bike adventurers. The fabulous climate doesn't hurt, either: You'll enjoy pleasant 70 degree days all summer long (perfect for long, meandering bike rides!)
Reasons to go:
The whale watching is superb all year round—it's the best place in the world to see orcas. You may also catch a glimpse of humpbacks, minkes, and gray whales if you're lucky.
There's an amazing locavore foodie culture that never fails to delight even the most particular palate.
The vibrant art scene showcases the finest Native American and internationally known talent.
If you love a picnic by the shore (and a lovely bottle of wine), this is the place for you—the picnic spots are divine.
It truly is a bicyclist's dream with miles of coastline, fragrant lavender fields, charming country farms, and the friendliest people who never fail to smile and wave.
What you can do on a bike tour:
Bike to Pelindaba Lavender Farm and visit Lime Kiln State Park—one of the country's best whale-watching spots.
Kayak Roche Harbor or take in the magical Puget Sound views—take a dip in one of Lakedale's three lakes if you like.
Hike Mount Young and check out the panoramic view of the Cascades from the summit of Mount Constitution.
Search for driftwood on the beach or schedule a private massage with a glass of champagne in your room at the resort.
Feast at a private catered dinner and experience the amazing sights from the air on a float plane ride to Seattle.
Visiting America : Crater Lake National Park from dguyonne on Vimeo.
Your first glimpse of the sapphire blue lake will take your breath away. Crater Lake has a magic about it that you won't find anywhere else.
It's not just spectacular; it's mystical, almost holy. The local nations (the Klamath, Modoc and Shasta people) have endless legends of gods, epic battles, and love stories that involve Crater Lake, and once you go there, it's easy to see why.
It's one of my favorite places on the planet—I've ridden the rim many times over the years. I think one of our favorite guests, Lynn P. from Florida, summed it up best: "If I had one last day on Earth, I'd ride the rim at Crater Lake."
Reasons to go:
Crater Lake is the deepest lake in the country (and the ninth deepest in the world). Ringed by sentinels of jagged cliffs, this sapphire lake is so clear, sunlight penetrates nearly 400 feet.
Wizard Island, the spiritual home of the Klamath people, is a magical once-in-a-lifetime experience.
The ride around the rim of Crater Lake is one of the finest bicycling routes in the world—it often occupies the number one slot in Bicycling Magazine's "Dream Rides" list.
The eclectic adventure culture of Bend, Oregon, is something you have to experience for yourself.
What you can do on a bike tour:
Know what I love about Hawaii's Big Island? Everything is affected by Kilauea volcano, which has been literally adding more land to the island for decades.
One side of the Big Island is lush, leafy coffee-growing country: Kona coffee's distinct flavor is produced by soils infused with volcanic ash. Like wine, but it's a coffee terroir.
The Waikoloa region, where the Ironman course goes, is a moonscape: miles on miles of lava fields too young to have turned into soil. When you're bicycling the southeast side, you'll see places where new roads needed to be built because fresh lava crept right over the old.
And I bet you didn't know that you can experience 10 of the earth's 14 climate zones on the Big Island—everything from Polar Tundra to Tropical (and everything in between) thanks to the shielding effects of the Mauna Loa and Mauna Kea volcanoes. The island's sheer size is breathtaking.
Reasons to go:
It's impossible to overstate how the volcanoes shape your Hawaii experience. It's nothing you can imagine—you've just got to see it for yourself.
Do you love to snorkel and enjoy water adventures? This is definitely the place—and don't forget the dolphins!
This is the place for romance…the hidden beaches, the magical atmosphere, the welcoming culture. It's the perfect destination for you and a partner.
Astronomy buffs (and pretty much everyone else) will be blown away by the telescopes at the Mauna Kea Observatories.
The dramatic cliffs at the Waipio Valley are unforgettable.
What you can do on a bike tour:
Spend a night on a volcano—sometimes you'll see lava flowing from a crater into the sea.
Hike an inactive crater and marvel at the Hawaiian goose (called the nene) waddling about on a landscape that conjures up the surface of Mars—truly astonishing.
Explore the Thurston Lava Tube and catch a glimpse of green sea turtles sunning on the rocks.
Take a sail on a luxury catamaran to a secret snorkeling spot—don't be surprised if you spot some whales on the way.
Enjoy a picnic on a stunning black sand beach after biking to Pololu Valley.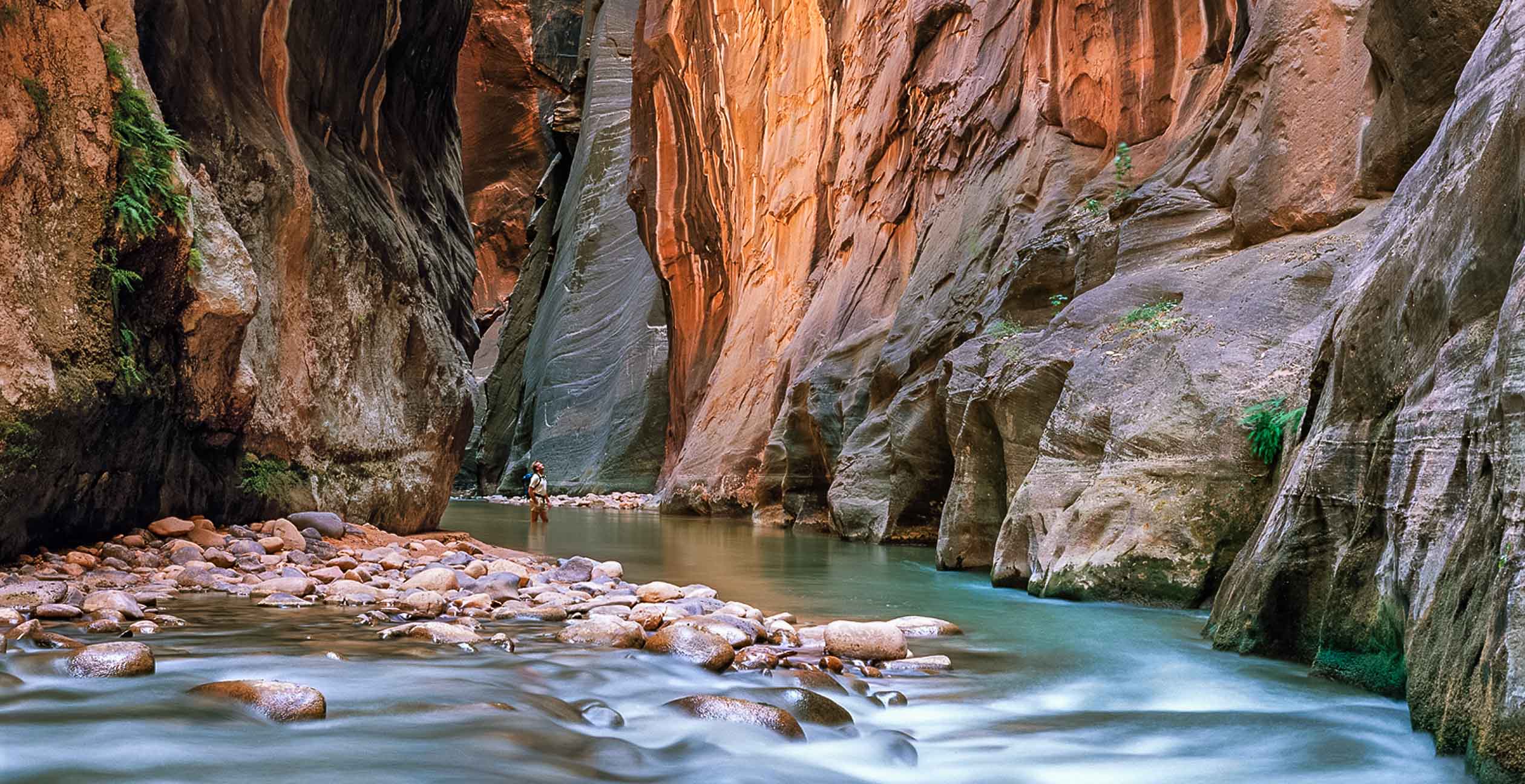 Striking stone forests, stunning starry skies, and awe-inspiring painted canyons—this is your tour if the marvels of nature make your soul sing.
And it's not just the rocks and the canyons and cliffs; the parks are teeming with hundreds of species of mammals and reptiles and over 200 different species of birds (including the majestic and endangered California condor).
There's something for every kind of outdoor adventurer—hiking, climbing, cycling. What I love most about this tour is the way you can truly make it your own and customize every part of your experience.
Here's what I mean: Once when I did this trip, we had a couple of ER doctors who really loved to cycle and a pair of sweet Southern girls who really loved to hike. Our docs rode 80 miles a day on a tandem bike every day while our Southern guests biked maybe 10 or 15 and spent the rest of their day on foot hiking the canyons. Same trip—two completely different approaches.
Reasons to go:
You've never smelled air as fresh and clean as it is in the parks here.
It's not an exaggeration to say the sunrises and sunsets are staggering in their beauty and color.
The landscapes change minute by minute with shadow and light—this is a photographer's dream vacation.
Stargazing is almost a religious experience.
What you can do on a bike tour:
See the red and orange sandstone sculptures at the Cedar Breaks Amphitheater.
Hike the Fairyland Trail and ride your bike past the world's largest collection of hoodoos.
Wander the Virgin River Narrows, a spectacular slot canyon, and revel in the sights and sounds of a towering waterfall.
Picnic at the Bryce Canyon Overlook and end your day being pampered at the luxurious Cable Mountain Lodge.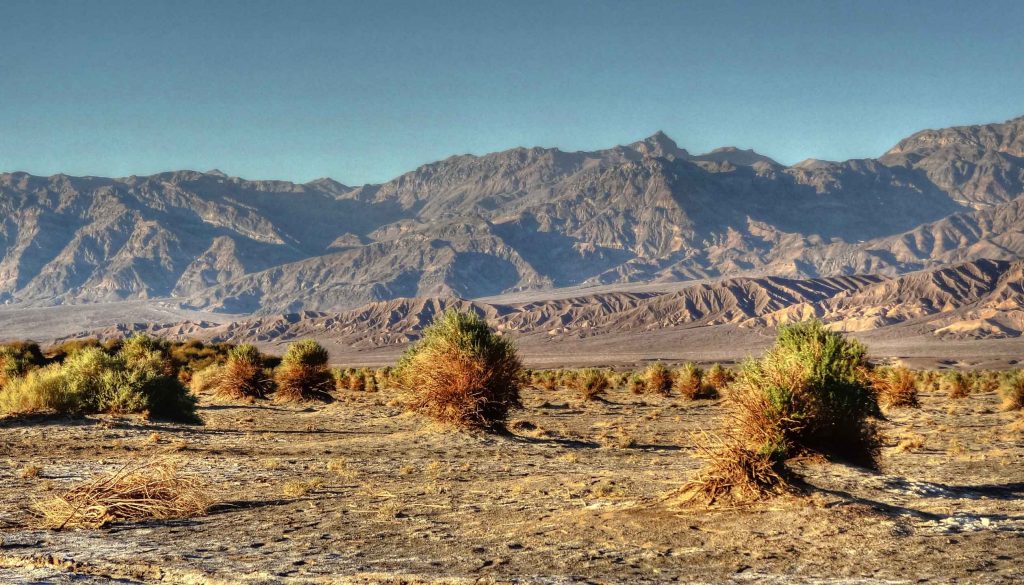 Hot, dry, stark, serene—Death Valley is a study in contrasts. Jagged mountains dusted with snow…unexpected fields of fiery wildflowers…thriving oases teeming with life…it's unlike anywhere else in the country.
What surprises me about Death Valley the most is the light. Depending on the sun, the clouds, and the time of day, the landscape appears subtle one moment and incredibly harsh – fierce, almost – the next.
And the riding is superb, whether you're new to a bike or an experienced cyclist—lots of wide-open spaces and plenty of downhill plus plenty of challenging optional routes for the rider who loves to eat hills for breakfast.
Reasons to go:
If you're a ghost town connoisseur (or just ghost town curious), you won't be able to resist the abandoned mining towns and decrepit cabins of Rhyolite.
Death Valley is nirvana for the hiking enthusiast—earn a coveted #HikeDeathValley decal for your trophy collection.
The velvety sand dunes and spectacular desert views are made to be photographed.
The valley is surprisingly biodiverse—and it's one of the richest bird biomes in the country. Bring your binoculars!
What you can do on a bike tour:
Take lunch at the Badwater Basin some 282 feet below sea level—the lowest point in North America.
Hike the Ubehebe Crater, a half-mile wide crater over 500 feet deep and bike through the Mojave sand dunes.
Enjoy a bird's-eye view of the valley from Dante's View, the most photographed spot in the park.
Splash and relax in the spring-fed pools at Furnace Creek.
Challenge yourself with a 30-mile climb to Artist's Palette at 6,500 feet—and feast your eyes on the rainbow-colored hills.
Ready to Pedal Away?
If you've never considered a bike tour as the ultimate way to visit your bucket-list destinations, think again. These five tours give you a whole new perspective on the places you've always wanted to go—an up close, intimate, and exhilarating experience.
Why not take a look at our 2017 dates, fill in this quick form and start planning your vacation of a lifetime today?