Winter blues got you down? Don't feel as up to biking when the temperature is below freezing? Can't even bike since there's so much snow and ice on the street? There's an answer to your problem—go where it's warm!
Wouldn't you love to follow the sun and get training again before a third of the year has gone by? So forget the snow, and consider these nine winter and spring tours to get you back on your bike:
1. Ride and snorkel your way around Hawaii's Big Island for a Spring Break you won't forget!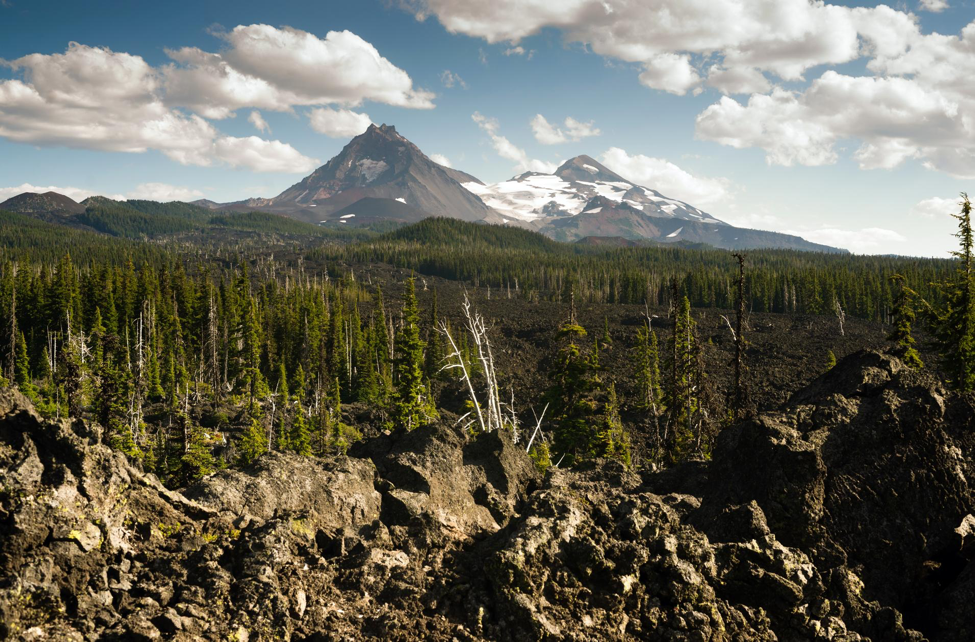 What's better than taking a spring break vacation to Hawaii? And not only vacationing there, but getting to ride your bike around the Big Island, seeing all of its sublime sights.
Cruise down the Kohala Coast through lush vegetation to a lookout point over the Waipio Valley. This valley served as the home of many Hawaiian kings and is known for its nioi tree. Trees and other flora surround the ancient grassland on three sides, with the sapphire sea on the fourth, providing this valley with total protection. Cruising through banana and papaya plantations sweetens your final ride for the day.
Thrills are around every bend on the island. Hike your way through Thurston Lava Tube and across Kilauea Crater to get your heart pumping. Then hop back on your bike for a 25-mile downhill drive to Punalu'u black sand beach. You may just see a green sea turtle sunning on a rock!
Coffee-lovers rejoice—you can cycle through Kona Coffee country! And not only cycle, but sip the deliciously caffeinated beverage at a tasting. The volcanic soil of this region provides an ideal landscape for growing the coffee beans, which become the smooth, medium-bodied drink.
You can't go to Hawaii and only stay on land. Jump into the Pacific Ocean for snorkeling, scuba diving, or simply swimming adventures. In March, there's a good chance of spotting a humpback whale from your catamaran while sailing around the island.
2. Warm up from the winter cold with a ride through Death Valley National Park.
There's no better place in the country to escape from the winter than Death Valley. Located in California's desert, this national park is the largest of all the parks in the lower 48 and has the highest temperatures and lowest elevation in all of North America.
But don't let those statistics fool you—Death Valley is temperate in the spring and has plenty of hills to ride up and down, such as Daylight Pass. Climb to 4,317 feet of elevation for fantastic views of the sun-bleached terrain. Your descent takes you into Furnace Creek Resort, a spring, oasis, and village you can choose to stay at should you be so inclined. Fun fact: Furnace Creek Resort sits on the location where the hottest temperature in North America was recorded—a whopping 134 degrees fahrenheit! Thankfully, it will not be that hot during the springtime.
You can't miss Zabriskie Point while visiting Death Valley. Vibrant, colorful bands stretch out through the earth like waves in the ocean, only on land. It's one of Death Valley's most popular landmarks, for good reason. Another "must see" spot? Check out Badwater Basin, North America's lowest point.
Looking for a little more adventure? Get off your bike and hike around the mile and a half perimeter of Ubehebe Crater. Or for those with an artistic side, head to Dante's Point, a great place to capture with your camera all of the places you rode through in Death Valley.
3. Travel through trendy Palm Springs and find peace in tranquil Joshua Tree National Park.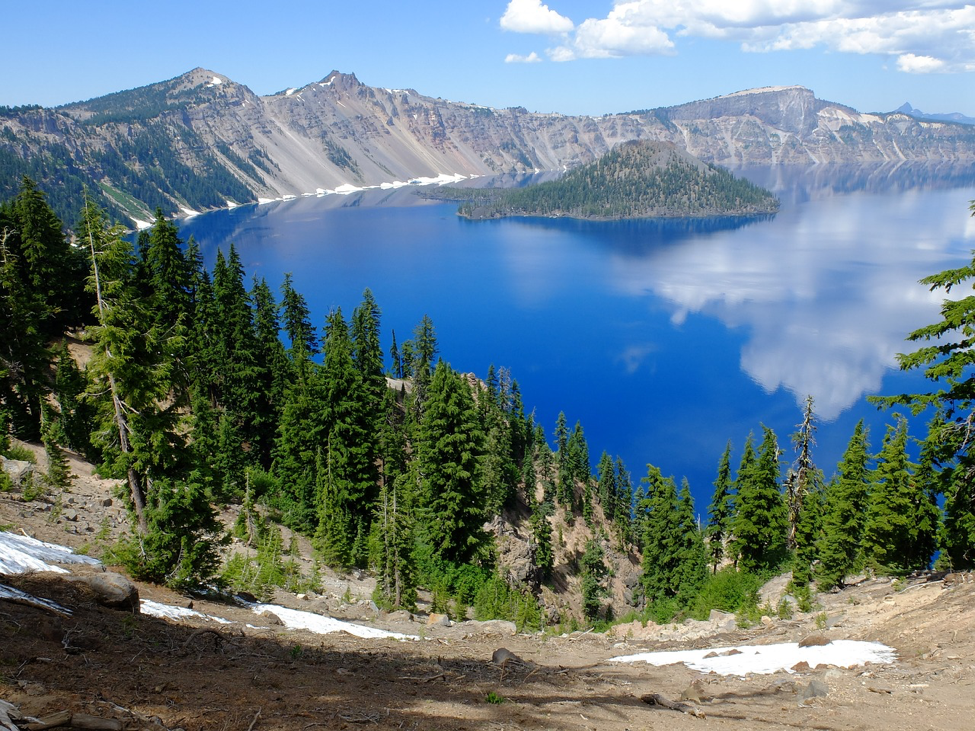 Palm Springs—playground of Old Hollywood's elite. Home to the Rat Pack. And now, making a huge return as the trendy place to be once again. And it's great for cyclists, too.
Bike through the Whitewater Preserve, situated between the San Bernardino and San Jacinto Mountains. The conservancy protects abundant flora and fauna as well as the Whitewater River. Then head to the San Gorgonio Pass Wind Farm, one of the oldest and largest wind farms in the United States.
Cycle around the Salton Sea, California's largest lake, which has more salinity than the Pacific Ocean. Nearby Salvation Mountain features a modern masterpiece of folk art at the top made of concrete and adobe.
Joshua Tree National Park's namesakes are certainly worth a ride. The twisted and spiky trees (they look like they are straight out of The Lorax), and all the desert animals make for a fascinating journey.
4. There are so many wonders to see at Mexico's Yucatan Peninsula.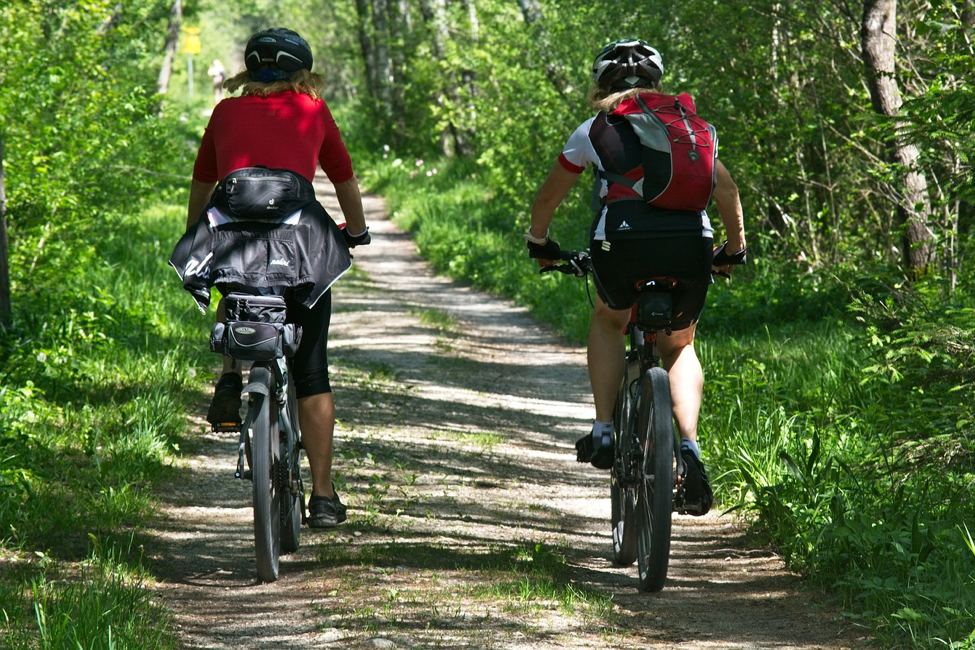 Ancient ruins, lush jungles, warm waters, and a colorful coral reef are just a few examples of the splendors of Mexico's Yucatan Peninsula. Explore this remarkable paradise both off and on your bike.
Cycle around Isla Mujeres, sacred to the Mayan goddess, Ixchel. Dramatic cliffs turquoise waters, and coral-crushed beaches are your sights outside of the water. When you reach the ocean, grab some snorkeling gear for views of the tropical fish below.
On the mainland, Chichen Itza awaits. This Mayan ruin is a UNESCO World Heritage Site. You'll be amazed at the detail and skill of their architecture.
Riding through the jungle opens up the possibility of unique animal sightings. Listen for the calls of the Yucatan Jay, singing in the tree tops. Be sure to check the ground for any iguanas scurrying by. And you may just see a gray fox dart across the path in front of you!
From the coast, to the jungles, to the incredible Mayan sites, the Yucatan offers an exciting cycling experience.
5. The spring cactus blooms in Arizona and Sonora are here today and gone tomorrow, so get there fast!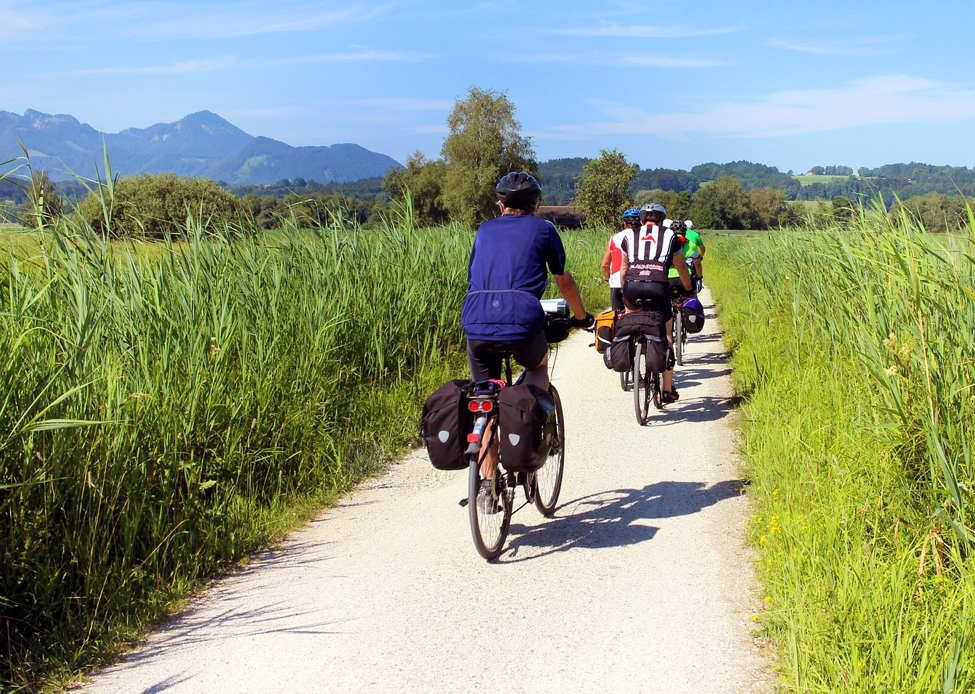 What symbolizes America's Southwest better than the cactus? And the biggest and best of all the cacti is the famous saguaro, which can grow to be as tall as 50 feet! These desert giants are only found in the Sonoran Desert, which ranges from Arizona into Mexico. Enjoy a ride through Saguaro National Park's impressive cacti forest.
Springtime is special for the colossal cactus. The saguaro's flowers bloom in April and only live for a little while, so it's important to take advantage of the season. The nectar from the milky white blossom feeds many different species of bats, who in turn spread seeds across the desert. The bloom is so lovely, Arizona chose it as the state flower.
Did you know vineyards thrive in a part of Arizona? Elgin, a small wine town, has rich soil, similar to Burgundy, France. Make a point to stop at the vineyards for a wine tasting to cool off from the road. To add some more romance to your day, continue on to Casa de San Pedro, known for its wildlife. Over 350 species of birds reside there as well as hundreds of butterflies. Escape to this idyllic estate for a relaxing ride.
6. Pedal past the glistening glass-like pools in Chile's lake district.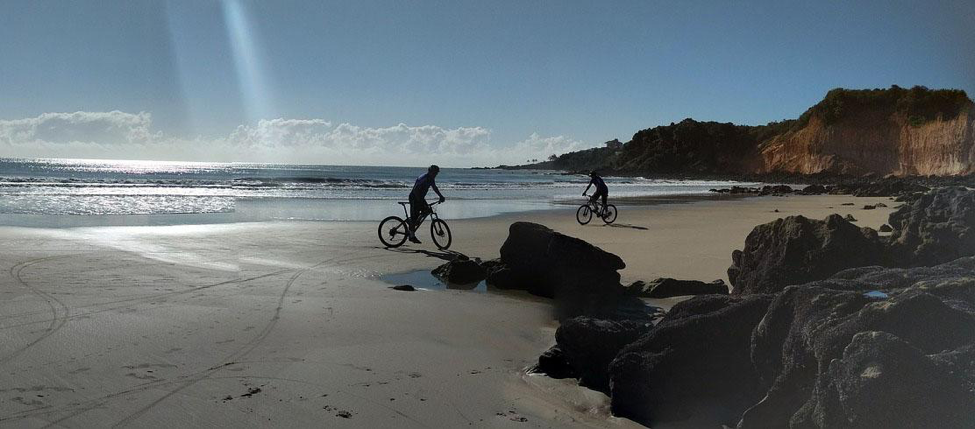 Just a couple countries south of Colombia is Chile, the skinny country covering much of South America's western coast. But within the thin borders of Chile lies the lovely Lake District in the Andes Mountains. Biking through rolling hills, green meadows, and many national parks makes for an amazing spring tour.
While the Andes are magnificent to look at, they are challenging to climb. Ride over 14 miles and up serious grades to the top at an elevation of 6,181 feet. But that difficult ascent was worth the breathtaking views at the top of the Andes and surrounding landscapes.
Chile's Seven Lake Route may be the most beautiful ride in the entire country. The road takes you by several mirror-like lakes as well as a handful of volcanos. Hullo-Hullo Biological Reserve provides an array of activities to excite the adventurer in you. Zipline through the rainforest canopy, hike one of four scenic trails, or learn something new on a nature walk.
But for the most challenging adventure of all, look no further than Osorno Volcano, one of the steepest rides in the world. And if a challenging climb doesn't sound like a good time to you, don't sweat it! There are vans and chairlifts to take you to the top for amazing hiking or simply to see the views.
7. Cycle through Colombia's exotic rainforests and discover the "City of Eternal Spring."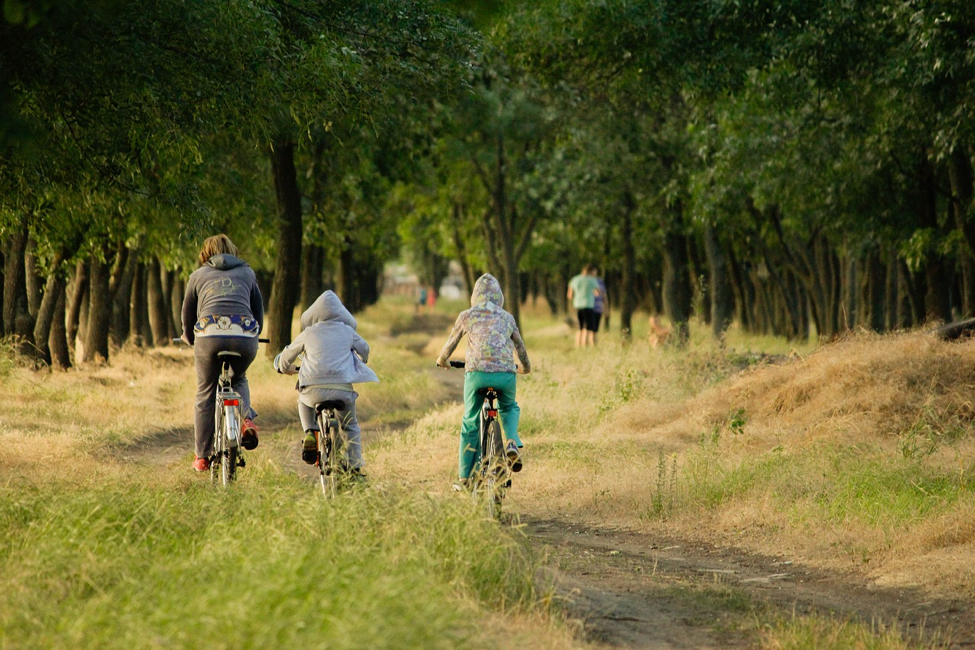 Looking for some international travel this spring? Look no further than Colombia, South America. This equatorial country's climate means there is good cycling weather year round.
Trek the Alto de Letras, also known as "the longest climb in the world." Your ride takes you from the sea-level Mariquita to the Páramo at over 12,000 feet. During the ascent, bike through many different ecosystems, concluding in the unique cloud-high environment of the summit.
What better place to be in Columbia's spring than Medellin, the "City of Eternal Spring." Medellin is the country's second largest city and is known for its temperate climate all year long. The culinary scene is booming here—try a superbly-seasoned roasted pork shank or plantain-crusted "fish of the day" for a delicious dinner. And forget french fries: yuca chips are where it's at!
8. Bike past baby bison in South Dakota's national parks.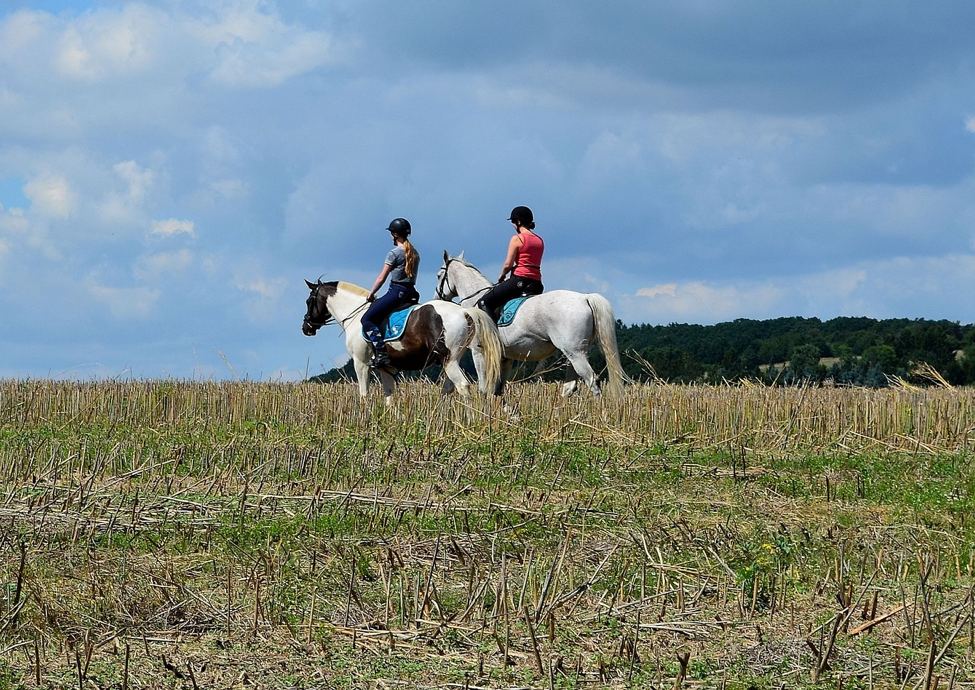 Are you a history buff? You will love riding through the national parks of South Dakota. Begin in the Badlands, 244,000 acres of prairie dotted with spires, buttes, and pinnacles. This area was once home to the saber-toothed tiger as well as the rhinoceros—so cool, right? These days, you'll come across less ferocious beasts like the bighorn sheep, prairie dog, and black-footed ferret.
It's Custer State Park, though, that has the most exciting animals to see. In the spring, baby bison and their parents roam the hills at the southern end of the park. These majestic mammals once covered all of North America, and while their numbers greatly decreased in the 1800s, they have made a comeback thanks to land preservation and the National Bison Legacy Act.
As you ride through South Dakota's "wild west," you may come across some familiar faces. Mount Rushmore lies within Black Hills National Forest. The four presidential faces of George Washington, Thomas Jefferson, Theodore Roosevelt, and Abraham Lincoln were carved seamlessly into the southeastern face of the mountain. Seeing this iconic American landmark adds a little something extra to your day's ride.
Nearby, another mountain monument is in progress. The impressive carving of Crazy Horse, though not yet finished, is absolutely worth a glance. At this time, it is the largest sculpture in progress in the world.
Sci-fi fans will instantly recognize Devils Tower National Monument, which was featured in Close Encounters of the Third Kind. This dramatic butte was the first landmark to be declared a national monument in 1906 by Theodore Roosevelt. Take a short ride over the border, into Wyoming, for an out-of-this-world experience.
9. Raft the Rio Grande in New Mexico's Wild West.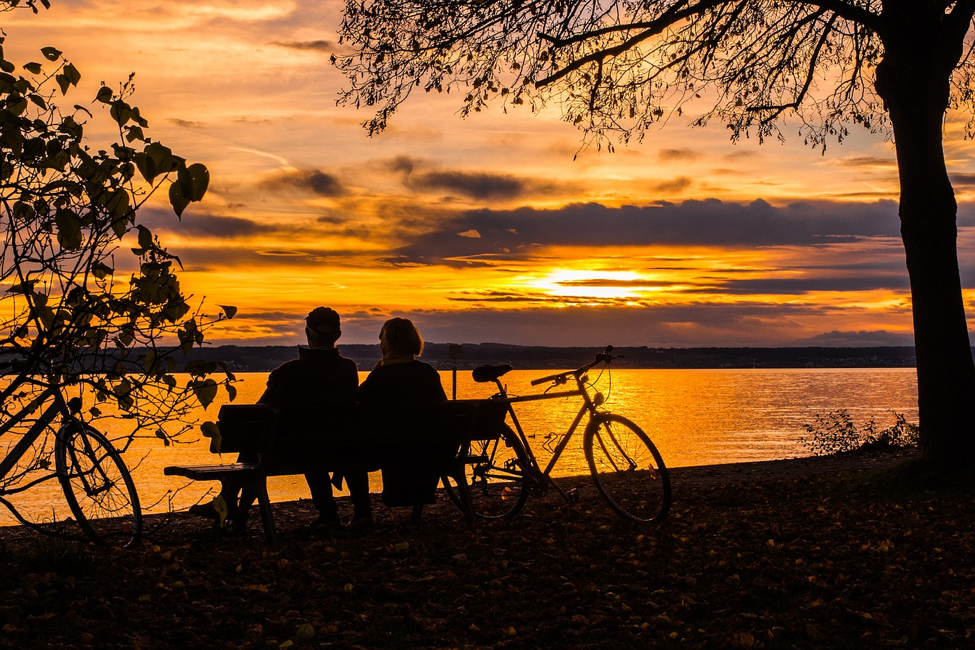 New Mexico is an adventurer's paradise. From the mountains to the canyons to the rivers, the state boasts natural wonders just waiting to be explored. Start your cycling out in Santa Fe, which has amazing art and culinary scenes. Dive into a delicious dish for dinner or peruse the halls of the Georgia O'Keeffe Museum.
Ride through New Mexico's mesas and red hills to Chimayo, famous for its weavings and church, El Santuario de Chimayo. The church is said to have a healing power—like France's Lourdes, many Catholics make a pilgrimage to the western church.
The scenic High Road encapsulates the beauty of New Mexico. On this route, your ride overlooks endless panoramas of pine forests, the snowy white tops of the Sangre de Cristo Mountains, and valleys filled with cottonwoods.
Arguably the most exciting event during your New Mexico vacation is a ride down the rip-roaring rapids of the Rio Grande, known for its class II and III rapids.
Ready to Ride?!
Looking forward to getting out of winter's cold and cycling into spring? Get in touch to join us for an adventure! Or if you're interested in getting more information, sign up for our free email course today.