My path in life has been a windy one. I was born in Vancouver, Canada. I grew up alpine skiing, but when I moved to California for college I began to surf with a passion. Years later I (re)discovered backcountry skiing. And through it all, I was always riding my bike(s) – in the mountains, on trips and commuting to work – biking has always been a constant.
When I turned fifty, I decided to stop sitting behind a computer and make my passions my profession. I started ski patrolling in the winters and bike guiding in the summers, and I haven't looked back. I think the smiles in my photos say it all.
Q.
What was your first bike?
A.
It was blue, with a banana seat and an orange flag on the back. I loved that bike.
A.
Dune, by Frank Herbert
Q.
Who is your cycle hero?
A.
My mom. She taught me how to ride.
Q.
Where is your favorite vacation destination?
Q.
If I had a superpower...
Q.
Where will we find you when you're not working/guiding?
A.
Skiing when there's snow, riding bikes in the woods when there isn't.
Q.
If you could have coffee or beer with anyone, who would it be?
A.
Crystal Mountain Volunteer Ski Patrol
Q.
What do you want to be known for as a BA staff member/guide?
A.
That guy who's always bringing the good vibes, no matter how hairy things get.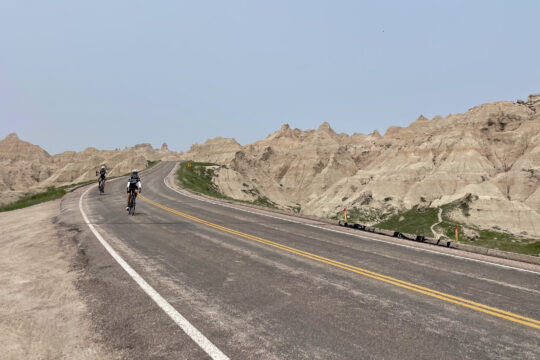 South Dakota, USA
Ride from the Badlands to the Black Hills.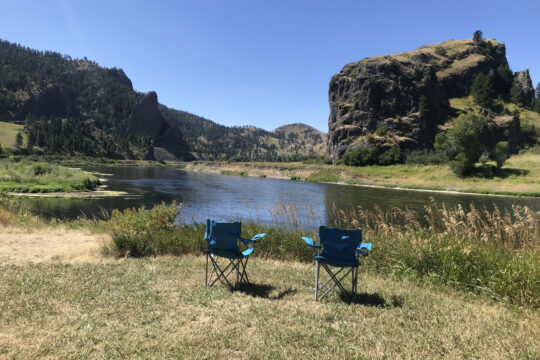 Montana, USA
Cycle beneath the "Big Sky" through Montana's Lewis & Clark Country, traditional homeland of the Nez P...