Tim was raised in the bike-friendly town of Davis, California. Bicycling has been a lifelong interest of Tim's – commuting and touring are some of his favorite activities. After attending college and graduating with a degree in Geology, Tim now spends his time leading trips, camping, skiing, climbing, trying new foods, visiting friends, and enjoying the world outside!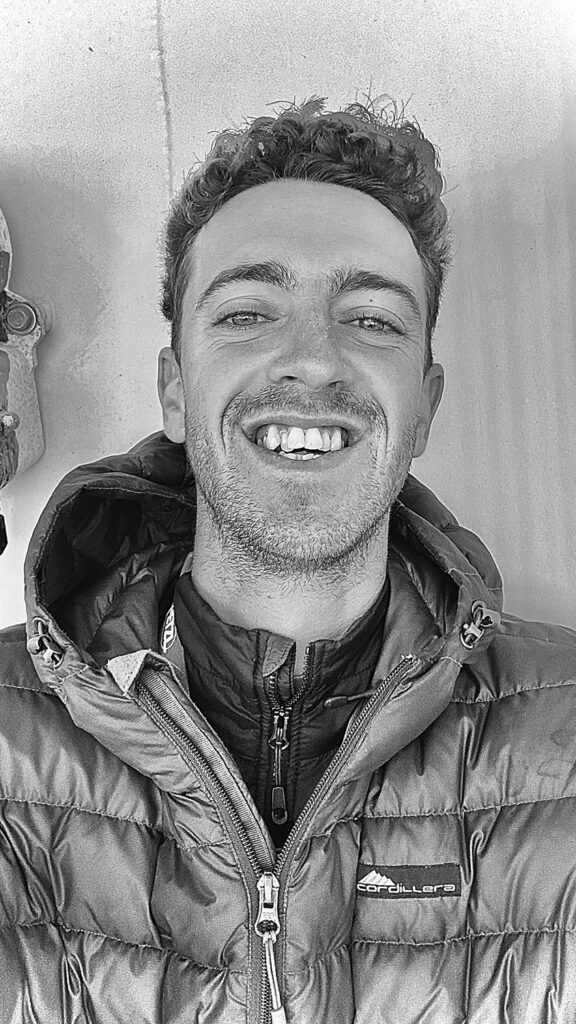 Q.
What was your first bike?
A.
A red coaster bike with no pedals. I rode it down a bike path hill and crashed, flying over the handlebars and going to the hospital. What a way to start my life of riding bikes!
A.
I recently read Circe by Madeline Miller and thought it was excellent.
A.
Any Lord of the Rings film.
Q.
Who is your cycle hero?
A.
A quirky, bearded substitute teacher named Mr. Wagner from my childhood who would weld several frames together and ride around on tall, crazy bicycle contraptions on the elementary school basketball courts.
Q.
Where is your favorite vacation destination?
A.
Anywhere I haven't been!
Q.
If I had a superpower...
Q.
Where will we find you when you're not working/guiding?
A.
Probably out in nature, skinny dipping in a river, running, riding my bike, or working obsessively on something on my laptop.
Q.
If you could have coffee or beer with anyone, who would it be?
A.
Occasionally I will make large quantities of peanut butter and jelly sandwiches and distribute them to the unhoused people in my neighborhood.
Q.
What do you want to be known for as a BA staff member/guide?
A.
My fun sense of humor, my geology lessons, my passion for active travel, and my attention to detail.