Protected: Self-Guided Portland Pedaler Bike Tour
Discover and explore what we ultimately strive for in a cycling vacation–which is to simply "Pedal Happy".
Close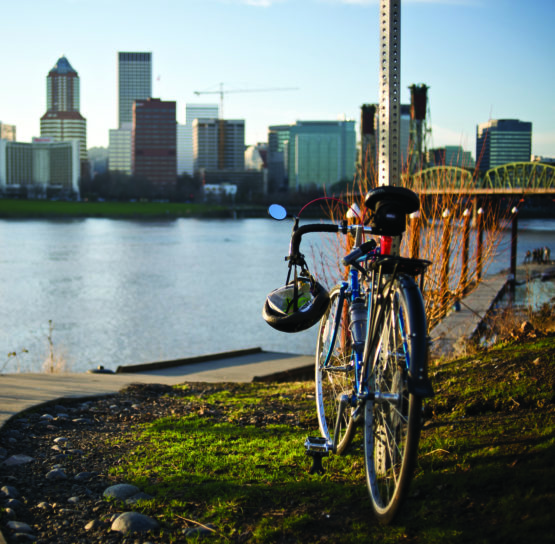 Portland is such a bike-friendly city that exploring it by bike feels like the best possible option. I like that this tour explores both the heart of Portland as well as the amazing nature just outside the city.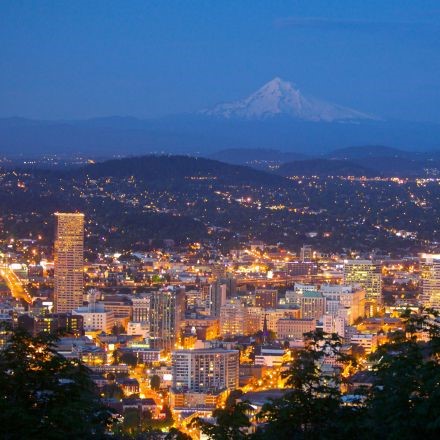 Enthusiastic, knowledgeable guides, healthy lunches, fine dining, copious brew pubs, good wine lists, spectacular scenery and nearly ubiquitous van support!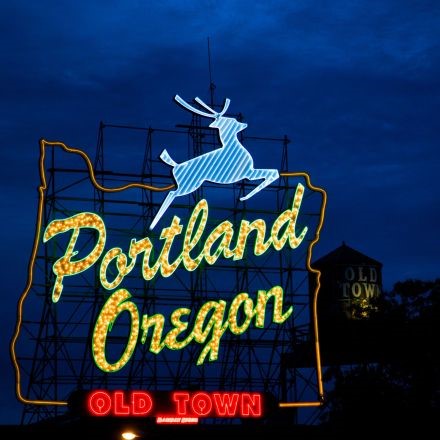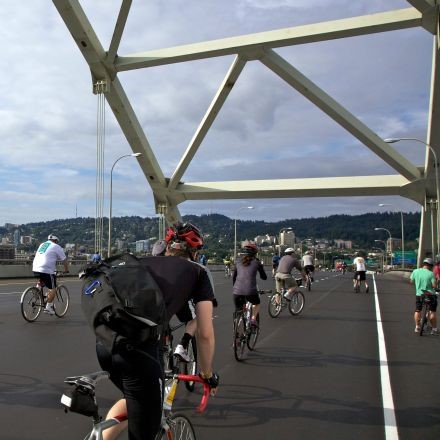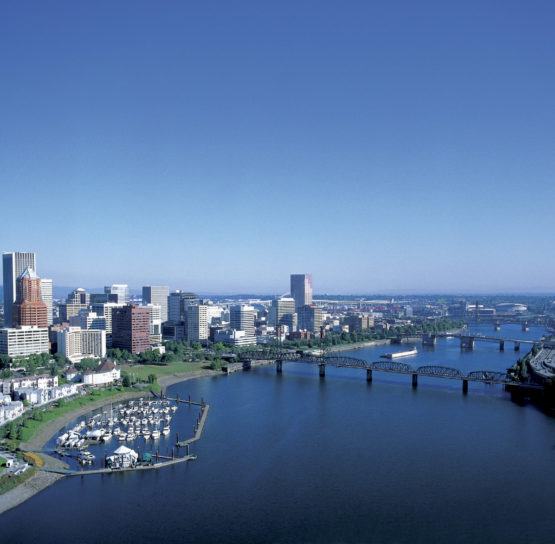 Day 01
Meet in Portland. Ride 33 miles on the Columbia Gorge Scenic Route Sample Bend's brews!
Lodging
McMenamin's Edgefield
Elevation
+1865 ft / -1912 ft
Ride from Portland to Multnomah Falls on the Columbia Gorge Scenic Route – a designted bike path. You'll never go near a highway. The first planned scenic roadway in the United States, the Historic Columbia River Scenic Byway was once a wagon route followed by Oregon Trail pioneers. The original roadway was bypassed by Highway 2 in the 1930s, and is now a favorite route for cyclists, crammed as it is with spectacular waterfalls, architectural gems and magnificent overlooks of the Columbia River Gorge. Ride the path all the way to the showstopper of Columbia Gorge waterfalls – 620-foot-high Multnomah Falls. Spend tonight at McMenamins Edgefield, at the edge of the Columbia Gorge National Scenic Area.
Day 02
Bicycle from McMenamin's to downtown Portland
Meals
– Breakfast
– Lunch
Elevation
+2,005 ft / -2,055 ft
From McMenamins in Troutdale we cycle beneath ancient forests along the Historic Columbia River Highway to Oxbow Regional Park. There we join up with the Springwater Corridor Rail Trail and follow it along the beautiful Willamette River into downtown Portland. Tonight and tomorrow night, bed down at the gracious Paramount Hotel in the heart of downtown Portland.
Day 03
Cycle through Forest Park and the West Portland Foothills
Meals
– Breakfast
– Lunch
– Dinner
Elevation
+3,152 ft / -3,167 ft (or more)
Cycle through aptly named Forest Park and into the foothills west of Portland. You won't believe this park – featuring huge trees as well as some rare orchids and lilies – is so close to downtown!  Stop for lunch on the largest island in the Columbia River – Sauvie Island – a birder's paradise. Cross the Willamette River twice more before returning to the Paramount in time to explore more of the city's artsy haunts and brewpubs.
Day 04
Explore Portland and the Fort Vancouver National Historic Site
Meals
– Breakfast
– Lunch
Elevation
+1,392 ft / -1,317 ft
Marvel at Portland's investment in bicycle infrastructure! Cycle to Peninsula Park and see how Portland earned the title of "Rose City." Cross the Columbia River into Vancouver, Washington to visit Fort Vancouver National Historic Site – the 19th century headquarters for the Hudson's Bay Company. Explore the hyper-local vibes of the Alberta and Mississippi Districts on your way to a finale lunch at Velo Cult, a fascinating bike shop/brewpub with an 80-year-old drawbridge and some of the best coffee you'll ever drink (even in Portland!).
*Bicycle Adventures operates under special use permits while on Federal Lands managed by the National Forest Service (USDA), National Parks and Bureau of Land Management. In accordance with Federal law and U.S. Department of Agriculture policy, this institution is prohibited from discriminating on the basis of race, color, national origin, sex, age or disability. (Not all prohibited bases apply to all programs.) To file a complaint of discrimination: write USDA, Director, Office of Civil Rights, Room 326-W, Whitten Building, 1400 Independence Avenue, SW, Washington, D.C. 20250-9410 or call (202) 720-5964 (voice and TDD). USDA is an equal opportunity provider and employer. 
Dates
Guaranteed
This means that the tour will definitely depart as scheduled and not be canceled.
Price
Availability
This is not required. It is an optional fee to allow a solo traveler to guarantee a private room for the duration of the tour.
Dates
Whenever you want to go!
Guaranteed
This means that the tour will definitely depart as scheduled and not be canceled.
Evergreen Escapes
See our Mt. Rainier tours, Columbia Gorge tours, Olympic National Park tours, Seattle Mountain Bike Tour, wine tours and more!