Recently we caught up with Britta Berube, the Sales & Guest Experience Manager over at our sister company, Sacred Rides, to ask her about gravel riding and why it's so popular these days with both road and mountain bikers. We think gravel is the perfect crossover between what Bicycle Adventures and Sacred Rides offer, so if you've ever been curious about this type of riding, keep reading!
Gravel? Yup. We didn't invent the stuff, but if you have been on a road bike, you know what it is and it might be what you dread. If you ride mountain bikes, it's normally the "get there miles". So why would you focus a tour on such a dreaded surface of loose small rocks? That is the most common question for anyone who hasn't tried it.
While the skills required make it a perfect meeting point between the road and mountain world, gravel is not a hybrid but rather stands as its own format. Gravel riding, also known as gravel grinding, includes riding mixed surfaces: gravel, tarmac, and singletrack. Gravel riding bridges that gap between mountain and road biking; riders can still have that sense of speed and efficiency of road cycling with the ability and freedom to ride on rough, loose, and unpaved surfaces. Also known for adding in an element of excitement and focus.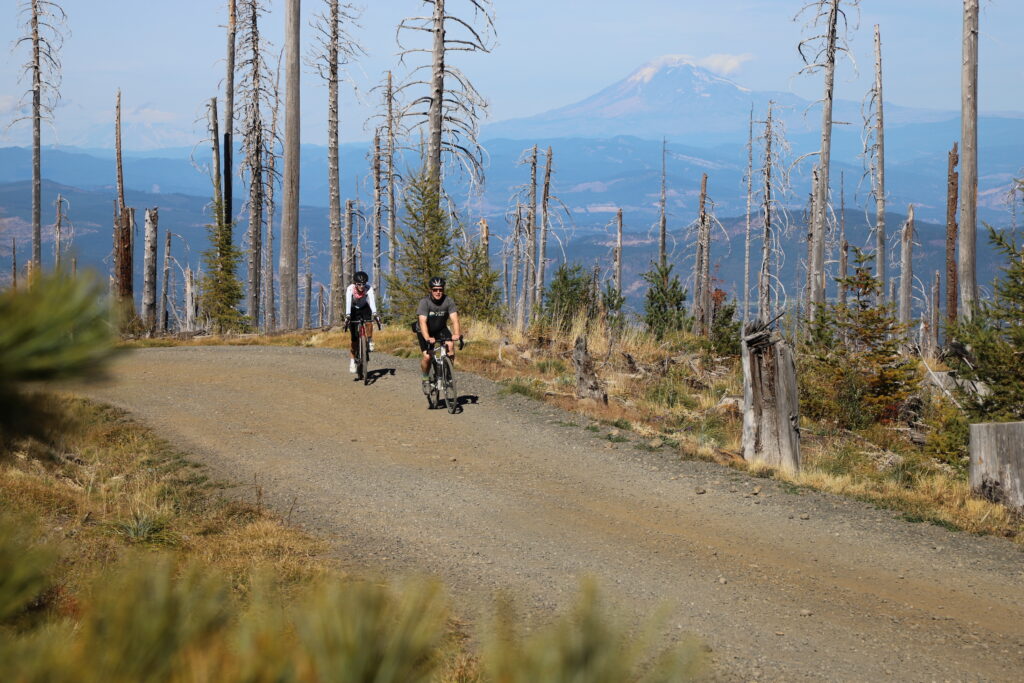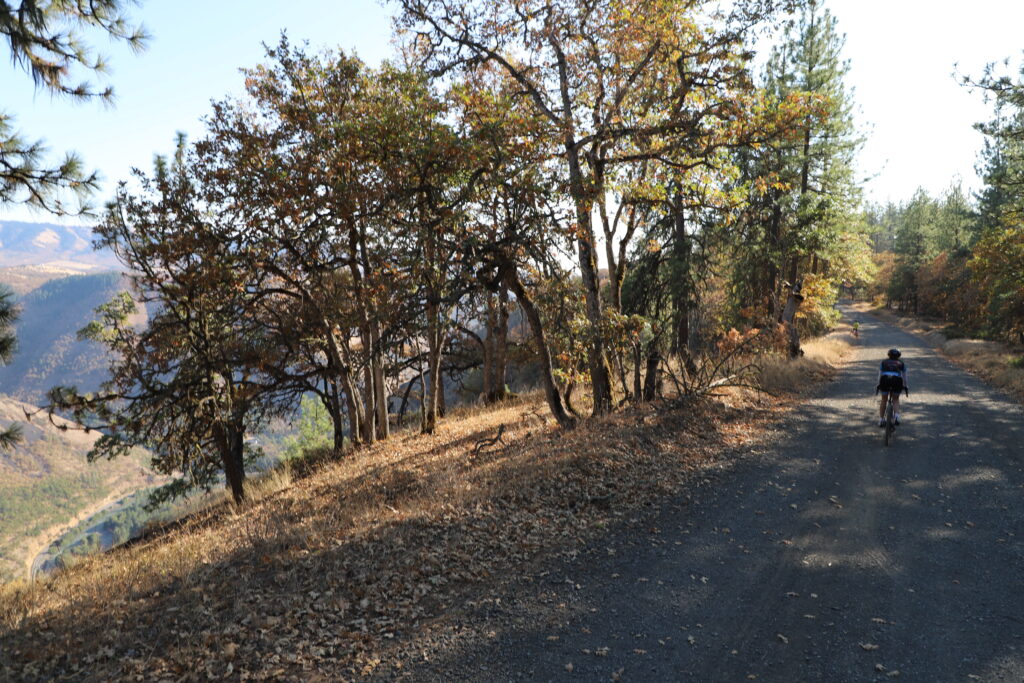 Who is it for?
Gravel riding is for anyone who has an interest in riding bikes, enjoys adventure, and getting off the beaten path. Whether you are a beginner, intermediate, or advanced rider, gravel biking is inclusive to all levels. The access allows for endless route options and sets up opportunities for creative tour design. From the seat of the bike, you can ride next to friends and have conversations in peace. Cars are scarce or non-existent, which sheds yet another layer of the city from your experience.
Why gravel?
Gravel opens the door to many possibilities. You are no longer limited to only pavement or if you're a mountain biker it offers access to distances not available from a mountain bike. It presents a new perspective to cycling. For the mountain biker, it's a great way to get more miles in, improve your endurance, and can even benefit your pedaling technique. For the road cyclist, it's a great way to explore and see different areas from a different viewpoint. It can be rewarding and is a fun experience for any level of cyclist.
Do I need a special bike for gravel riding?
If you want the true gravel bike experience, then yes you want a gravel bike. Sure, you can throw some beefier tires on your road bike or break out your hardtail mountain bike and call it good. However, you won't be getting the full experience. There are gravel-specific bikes for a reason. They are made to be efficient, stable and comfortable due to tuned geometry.
What can you expect from a gravel tour with Sacred Rides?
A Sacred Rides gravel tour will take you off the beaten path and bring you remote, unlimited, backcountry access to beautiful places. Imagine minimal traffic, gentle speeds, endless routes, and best of all, you can ride next to your friends.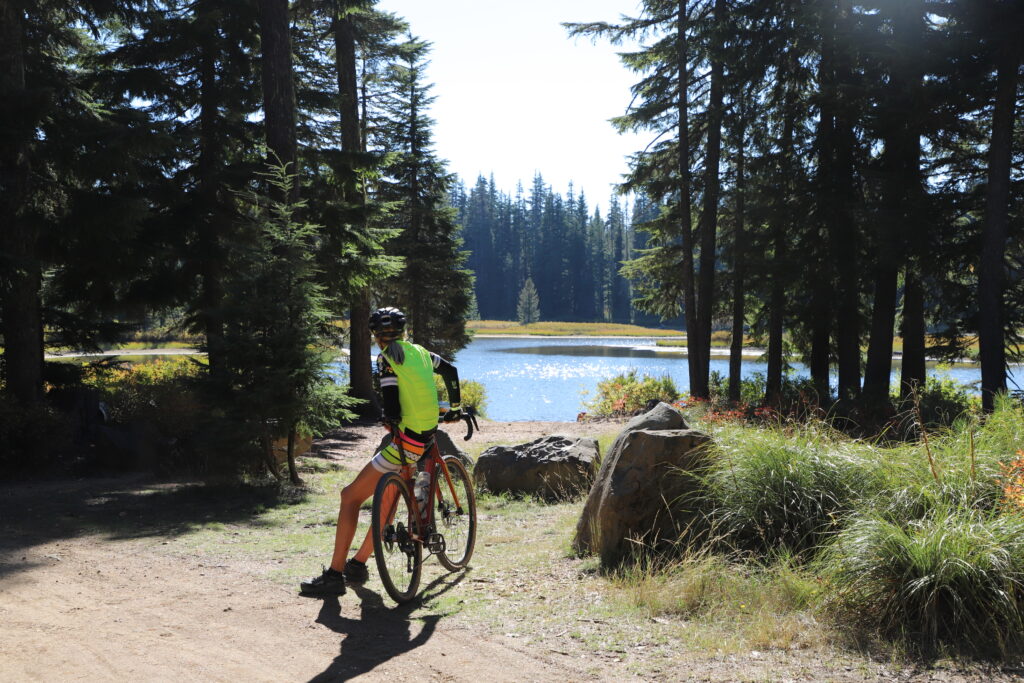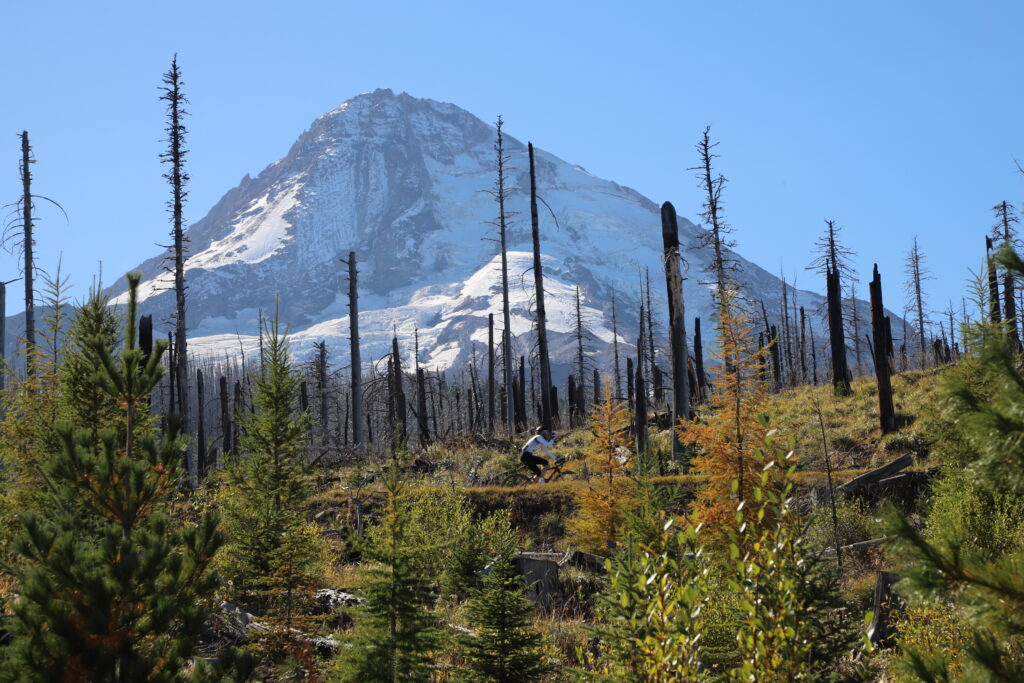 Words from Juan who went on the Columbia Gorge Gravel tour: "It's a great challenge, very exciting, great scenery, beautiful landscapes, and surfaces vary – sometimes gravel is packed so it's easier, sometimes it's loose, has bigger rocks so you have to use technique especially if you're going uphill, it takes a lot of effort and you have to concentrate so it's mentally challenging too. On this trip I've seen things I never thought I'd be able to see, volcanoes with ice and snow on top of them, pine trees, and forests and you're riding through them and it's amazing. If you're thinking about a gravel ride, definitely do it. It's very different from road cycling and mountain biking. Sometimes it's very relaxing on the downhills, riding between the trees and smelling the pines, it's a beautiful moment. Compared to MTB it's more strenuous in terms of more milage, more climbing and basically more grinding. It's a lot of fun!"
Intrigued? Checkout Sacred Ride's tour offerings here — https://sacredrides.com/tourtypes/gravel/ 
Questions about gravel riding? Write to us! Email ride@sacredrides.com with any questions about gravel or with tour inquiries.