Custom Van Available Any Time
You are welcome to ride in the van at any time – no explanation required. Some want a lift for just a few miles; others have ridden in the van for the entire trip. It's your vacation – you decide.
We use a fleet of specially ordered and customized 15-passenger vans. Most have a seven-liter V-10 engine, high rear axle ratio and heavy-duty trailer towing package for efficiently moving a van full of people pulling a large trailer full of luggage and food. Each van also has heavy-duty professional bicycle racks on top of a custom-made, steelwork platform on the roof. An additional bicycle rack mounted on a front hitch allows us to quickly load and unload a bicycle when a guest wants a short ride in the van.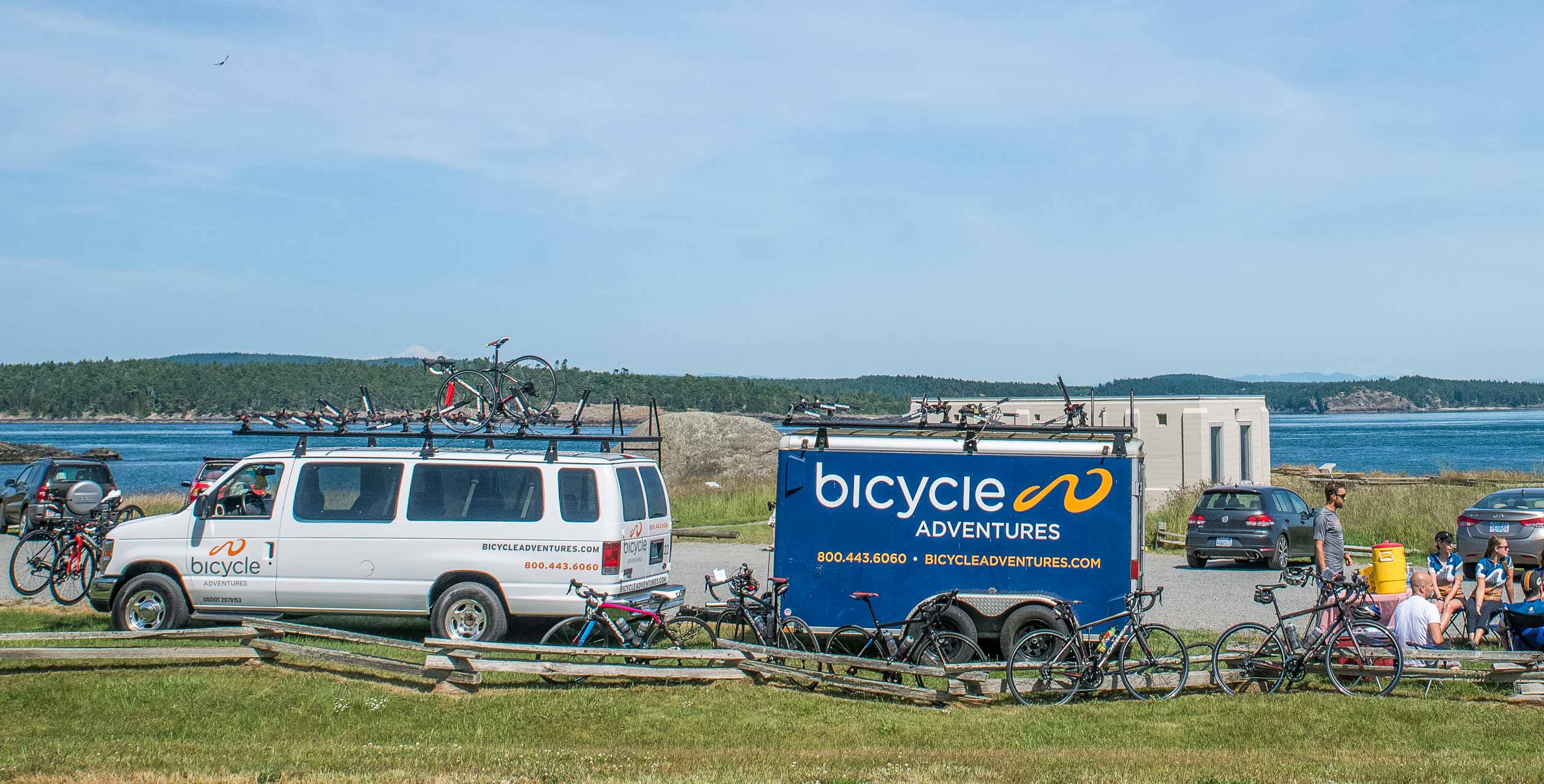 Van & Trailers Carry Luggage & Supplies
The van tows one of our custom-built, enclosed, 12-foot trailers. The trailers also sport work platforms and bicycle racks on their roofs. The insides are partitioned to efficiently hold guests' luggage, food, spare bicycle parts and equipment, tools, and other supplies.
Rack for Tandems
Should you ride a tandem bicycle and are considering bringing it on one of our trips, you will be pleased to know we welcome tandem bicycles and can accommodate them on top of our van, as well as extra single bikes for tandem riders.