Full Course Dinners Every Night
The tour price includes all meals, from lunch on the first day to lunch on the last day, with the exception of some trips when one lunch and one dinner are not included, and budget tours, where two lunches and dinners are not included.
Dinner is eaten together at the best restaurant in the area. At most restaurants, you order what you want from the menu. Except for alcohol, everything is included, even appetizers, salad, soup, and dessert. If we have to shuttle everyone a short distance to get to that special place, we do it. We like to eat well.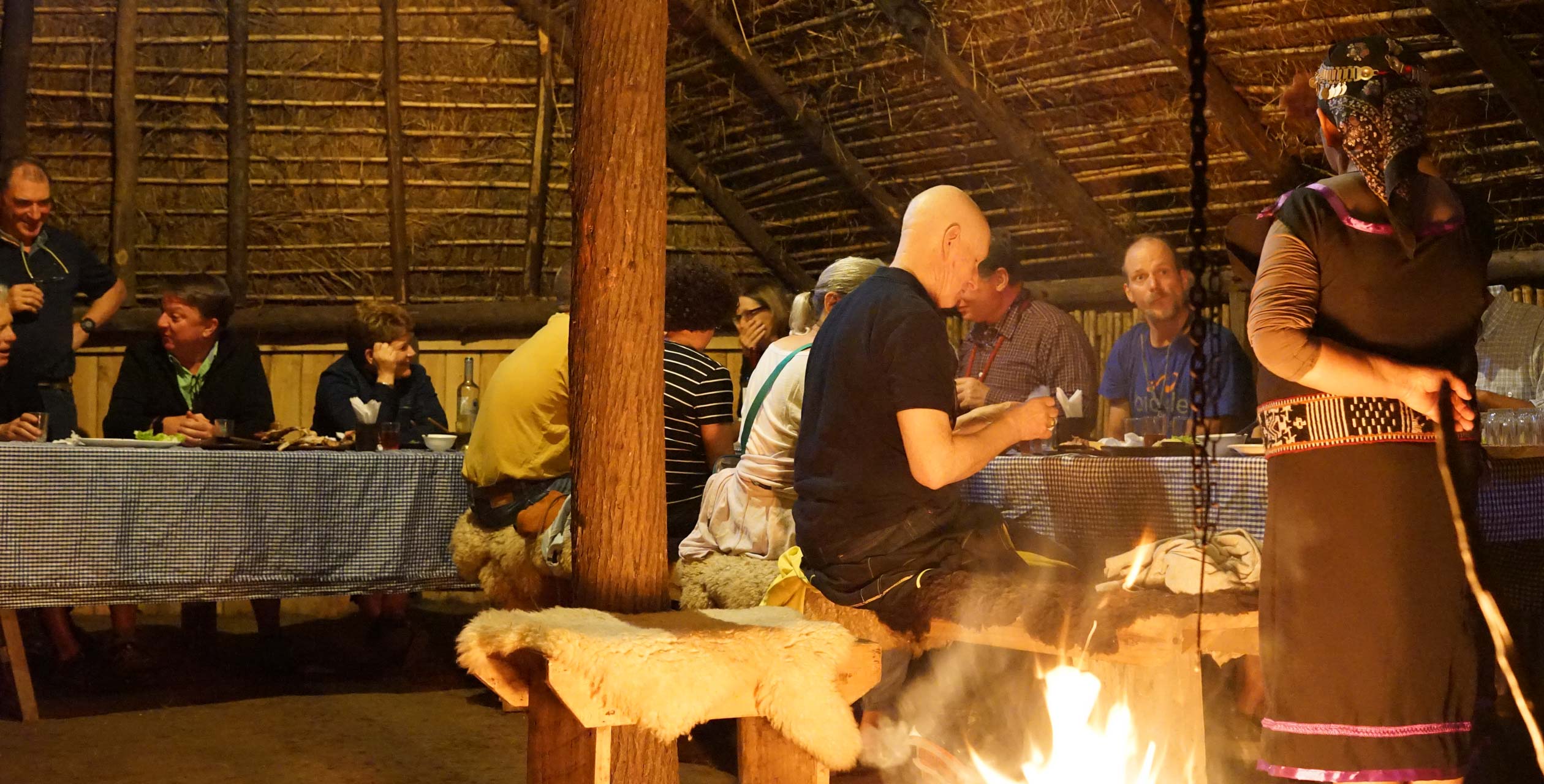 Good Breakfast Starts the Day
We know how important breakfast is to make sure your day starts off right. Most breakfasts are served at the inn where we spend the night and are either a set menu or a continental breakfast buffet. But if there is a local restaurant with a reputation for a great breakfast, we can guarantee we will find it and you will be treated to a nutritious meal to start the day.
Lunches Nutritious & Delicious Served at Scenic Setting
Lunch is provided at a state park or similar scenic setting midway during the day's ride. Guests are always surprised at the variety and quality of lunches we prepare. Besides sandwich fixings and cold drinks, we offer fresh fruits and vegetables and hot lunches such as tortellini with pesto or veggie burritos. If you prefer a certain item of food or drink, just let your tour guide know and we will be sure to prepare just the right lunch to keep your energy up for the rest of the day.
During the day water, fruit juices, soft drinks, energy bars, fruit, and snacks are available from the van. A cold beer from our cooler waits at the end of the day, and you can relive the day's highlights at our wine and cheese party before dinner.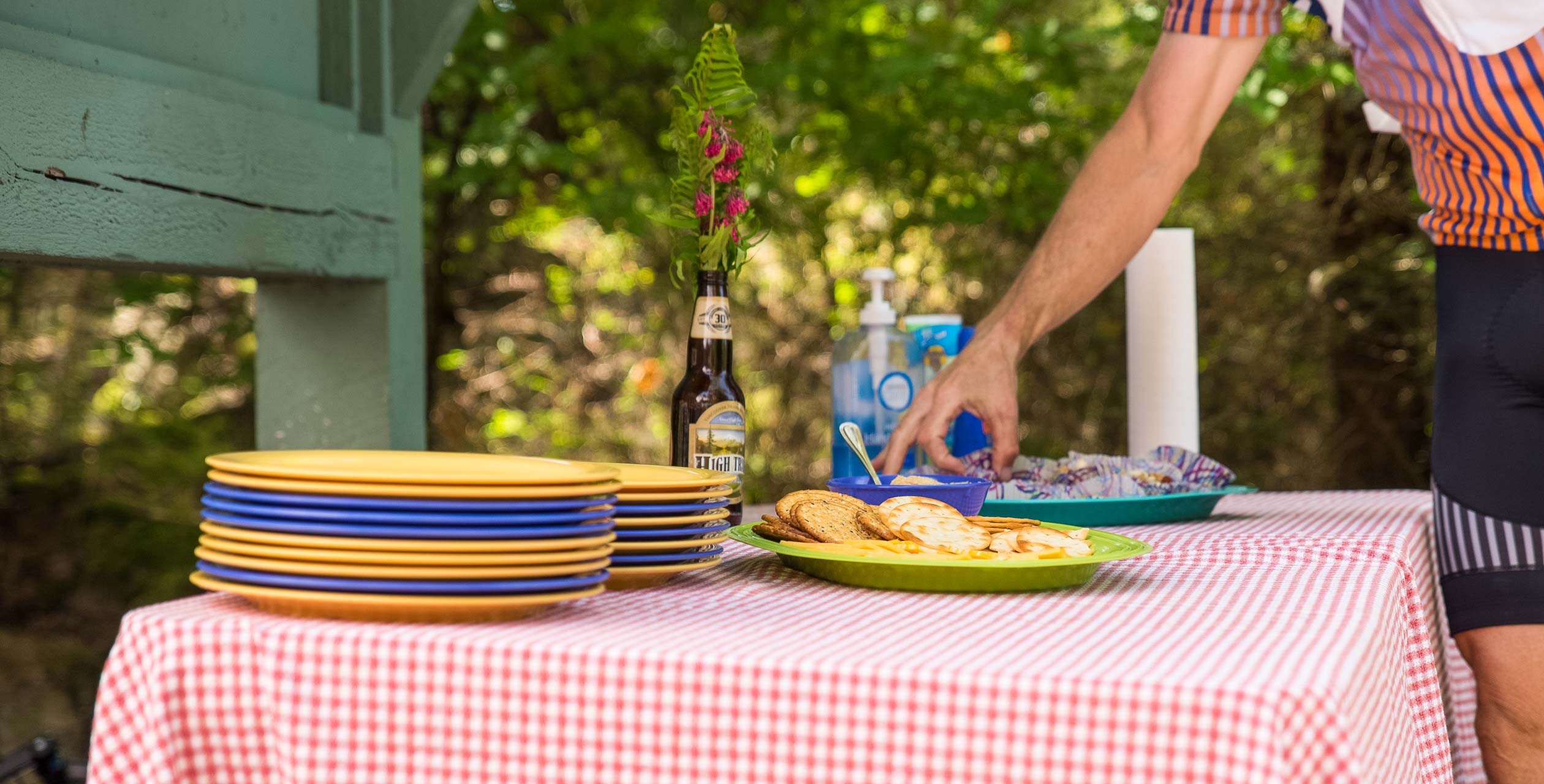 Special Dietary Needs Accommodated
If you have any special dietary requests, please let us know in advance. We regularly accommodate vegetarians and other restricted diets. All of our meals are carefully selected to provide you with the unusually high nutritional and caloric needs of your body on an outdoor adventure.
Celebrating a Special Event?
Please let us know if you are celebrating a special event, such as a birthday or anniversary; we would like to help make it a special day.