From Todd Starnes, Bicycle Adventures' Owner
I get a little nervous before any tour I guide. As the owner of Bicycle Adventures, I want everything to go perfectly and for our guests to enjoy the experience as much as I envisioned when planning the tour. Our Japan tour has been nearly 10 years in the making, thanks in part to a 3-year Covid hiatus. But here we are now with an amazing itinerary that I'd put in my top 3 bike tours of all time!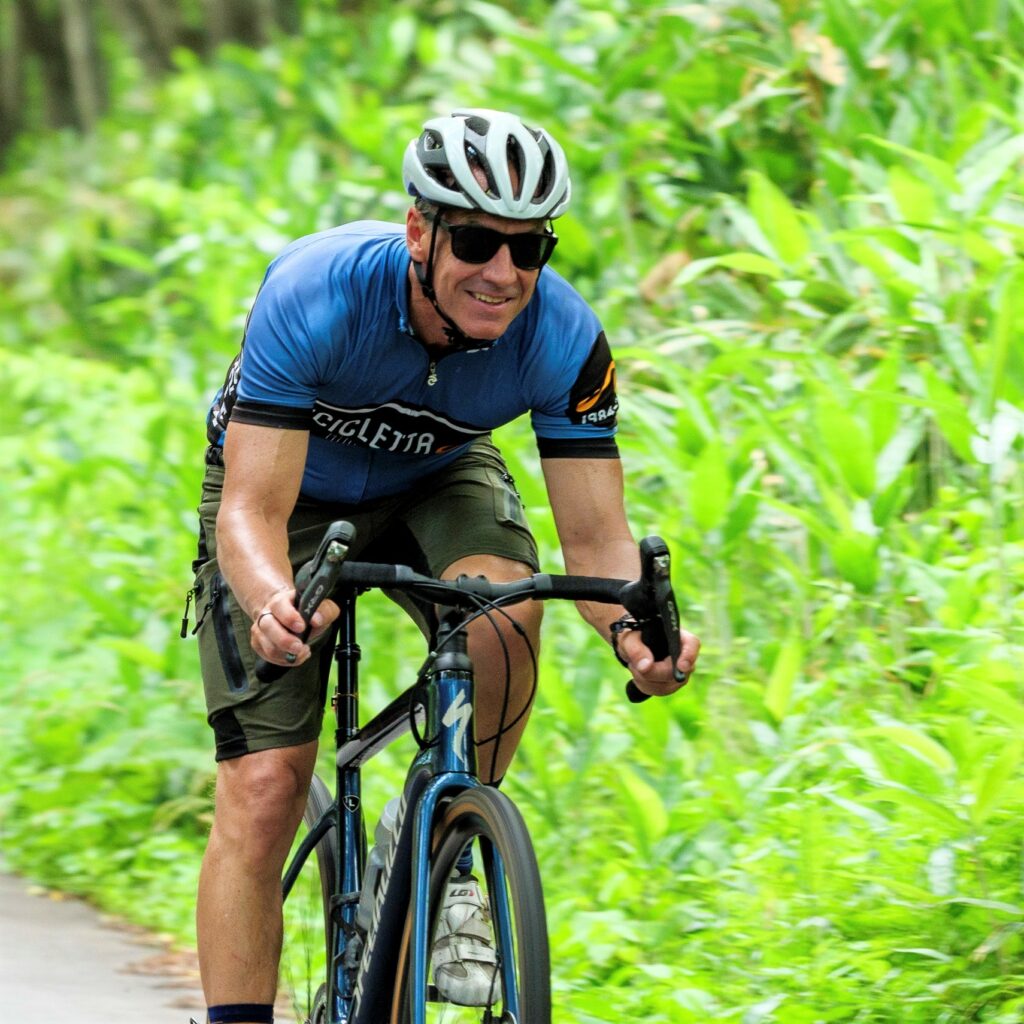 In 2012 I was introduced to the Executive Director of the Japan Cycling Association who was working to develop a strategy to bring bicycle tourism to rural areas in Japan and areas less traveled by foreign visitors. I described our South Dakota tours and several of our other tours that are amazing but off the beaten path, which have become some of our most popular tours. We quickly became close friends and began looking at various areas of Japan that fit both the Japan Cycling Association's criteria and the criteria I had for Bicycle Adventures tours. I wanted to find great riding, which would be challenging on a standard bike and achievable for anyone on an e-bike, with little to no vehicle traffic, as little van time as possible, and a very authentic Japan experience avoiding the overly touristed locations. After several trips to Japan, we landed on the Nagano area. Nagano is referred to as the Japanese Alps. It was home to the 1998 Winter Olympics and boasts great riding and incredible scenery. It turned out to be the perfect starting point for our new tour.
We just launched our new Japan – Nagano Highlands to the Sea tour in September. The tour exceeded all my expectations. The tour starts and finishes in Tokyo and includes the pre- and post-tour hotels so you have time to explore the city. We take the bullet train to Iiyama to start riding, with a warm welcome from our uber-prepared and detailed support crew to kick us off. Being in the "Alps" of Japan there is a lot of climbing on the first several days, but don't let that scare you away. The bikes are very high quality and both flat-bar and drop-bar e-bikes are common. In fact, our local guides all rode e-bikes and looked at those of us on normal bikes as being a bit out of touch with current technology. As if we were using the old flip phone.
Climbing in the Japanese mountains was nothing like climbing the mountains of the Western US or Europe. The vegetation was lush and the roads, though narrow compared to the US, were peaceful and untraveled. The pace and variety of this tour was especially appealing. Every day we had interesting stops for food, culture, and amazing views. The rides on this tour, especially the first few days in the Alps, are fairly long so I recommend this tour for guests that enjoy time in the saddle. That being said, with a new sight around every turn, paired with frequent and well-timed support stops, the miles click by effortlessly. Ok, maybe "effortlessly" is a bit of an exaggeration on the longest climbs. Starting in the Alps was a great wake-up call for the legs and they quickly adapted prior to our transfer day to Kanazawa where we had a day off the bike to explore the city, the famous market, and to hunt down the best Sushi in Japan. Then the tour ended with two days of relaxing (read: flatter) riding along the Sea of Japan and the Noto Peninsula.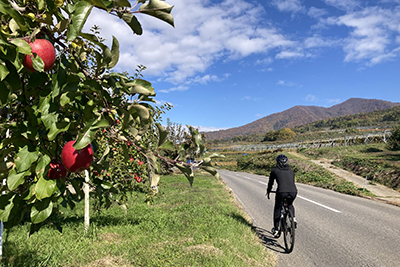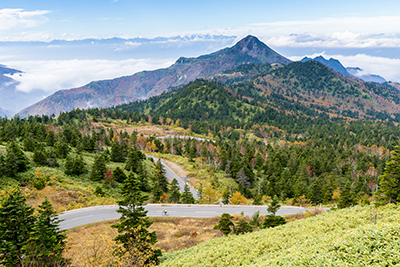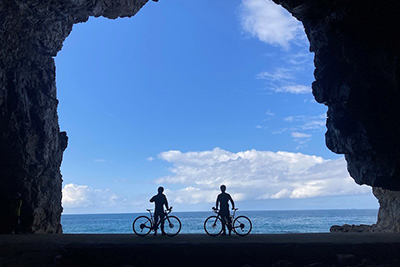 Any tour in a foreign country requires guests to be open to new experiences and new ideas. We rode this tour like locals, stopping at local shrines and temples, blessing the bikes at our first shrine, and practicing meditation at a temple in Kanazawa. We definitely had some new food experiences, yet despite the variety and different sampling of traditional Japanese meals, everyone found what they needed to get them through the day. And if the meals were not enough the support vehicle, a local bakery or convenience store was always nearby to grab what we might be craving. My favorite meal was when we went to a local tavern, sat in a private room, tasted a variety of Sake, and ordered several local dishes to share, none of which I can remember the name of now but were all delicious nonetheless. A fun experience and a great reward after a long ride through the rice fields. And, of course, the traditional Onsen baths quickly became a favorite for everyone. Though the guests felt a bit timid at first, by the second day we couldn't wait to hit the Onsen bath at our hotel before breakfast, after the ride, and sometimes once again after dinner.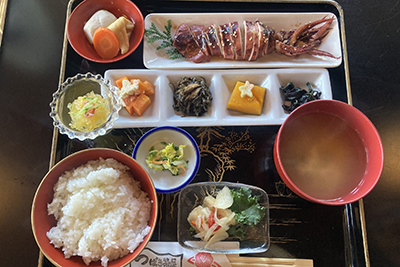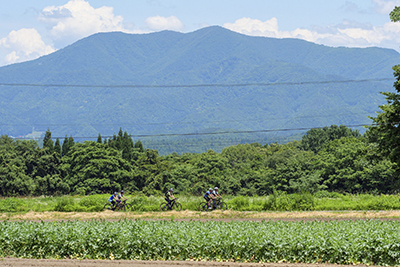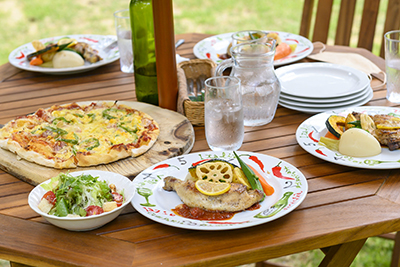 Despite the initial shock of the language difference and the information signs not being in a familiar or understandable alphabet but rather in Kanji symbols, communication was never an issue. I was surprised by how many people of all ages spoke enough English for us to have a conversation and Google Translate is a common source for translation for our hosts and our guests.
Bike touring in Japan gives you a unique perspective of the country and a chance to go slowly and immerse yourself fully. There are plenty of other companies offering tours in Japan but what sets us apart is the value we bring. The length of our tour, the riding, and the other activities we include set us apart from other tour operators in my opinion. My recommendation would be to stay at least one extra night post-tour, and possibly one night pre-tour. But I think extra nights post-tour is the preferred choice, as you will be much more comfortable with the culture and what the must-see and do things in Tokyo are.
I am so impressed with this tour and look forward to sharing it with many more of our guests. I hope you will join us in 2024.
Todd, Bicycle Adventures owner and president
For more information on our Japan – Nagano Highlands to the Sea tour visit our website or contact the office by phone: 800-443-6060 or email: office@bicycleadventures.com