Some of you might not even know that we offer skiing tours, but our Methow Cross-Country Ski trip has a bit of a cult following. While guests on our bike tours tend to choose different destinations for each adventure, our Methow tour brings back the same loyal guests year after year, because it's just that good! One of these folks is BJ Lambert, who has been been on our Methow ski trip 5 times already.
BJ started traveling with Bicycle Adventures in 2013 after deciding she wanted to explore the Badlands of South Dakota by bicycle. She happened to see an ad for our Mt. Rushmore & Badlands trip and that was it! She's been riding and skiing with us ever since.
When she came on her first ski trip with us in 2017, she remembers being blown away by the North Cascade mountains on the drive out to the Methow Valley, then even more charmed by the Methow itself. "The Methow Valley is magical," says BJ, and it's easy to see why. Tucked into the eastern edge of the North Cascades Mountains in central Washington, the Methow Valley boasts incredible scenery as well as a wide array of outdoor recreation opportunities. During the winter months, it's a top destination for cross-country skiing, bringing in folks from all over the country who want to experience the magic for themselves. With 120+ miles of groomed tracks, cozy lodging, and beautiful forests, all surrounded by snow-capped mountains, it would be hard not to fall in love with the area.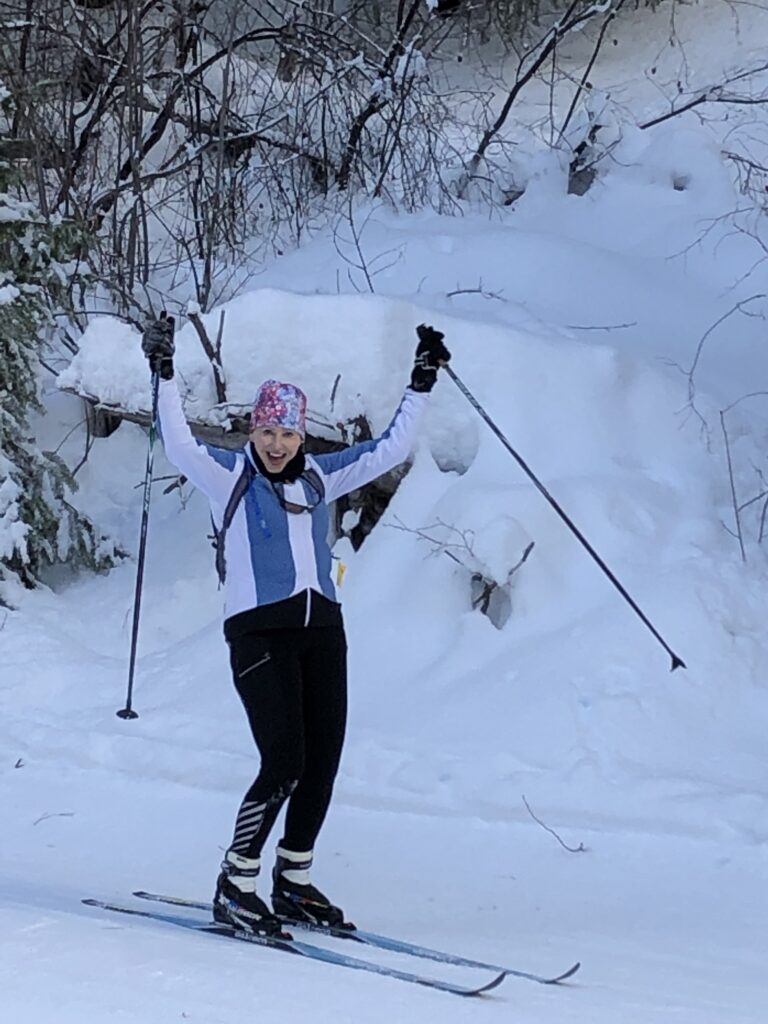 When asked if she has a favorite part of the trip, BJ said that all the days are wonderful, but she particularly looks forward to spending time at Sun Mountain Lodge. She loves starting the mornings with the view from breakfast: the sun rises over the mountains, turning the peaks from dusty blue to pink to gold, and illuminates the valley. There are trails to explore right outside the front door, winding through the forest and over gently rolling hills. Then at the end of the day, the beautiful bar and restaurant at Sun Mountain Lodge make for a perfect spot to relax.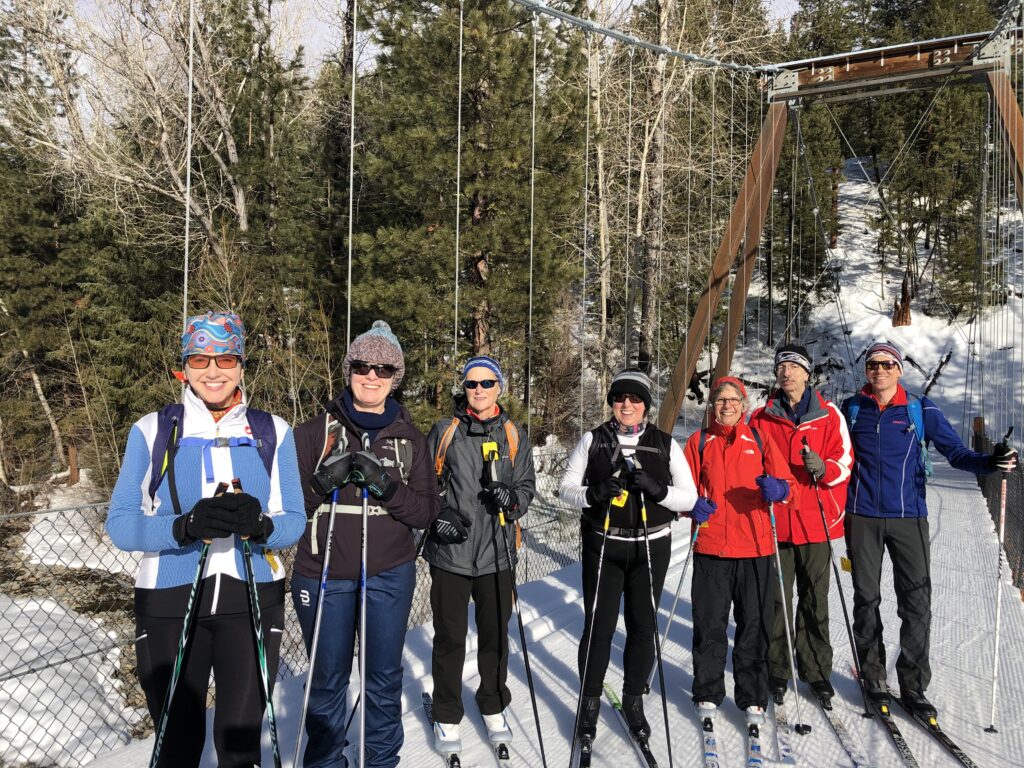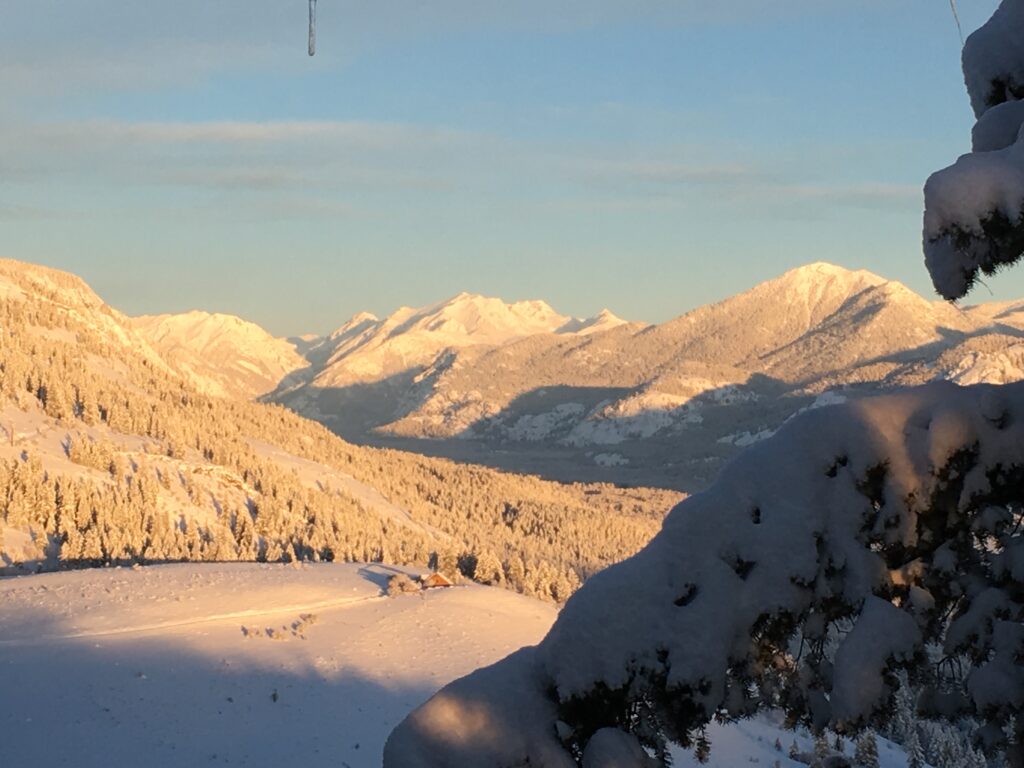 When asked what she would say to someone who's considering the Methow Cross-Country Ski tour but who doesn't have much (or any) cross-country skiing experience, she replied "They should go!" She assures interested folks that there are great trail options for all levels, and the guides do a wonderful job of making sure that everyone has fun and improves their skills over the week. Bicycle Adventures provides lessons for our guests as well. A lesson covering general skills on the first day is available for anyone who is interested and then skate skiing lessons are available once the group gets to Sun Mountain Lodge.
Every time BJ takes this trip she says by the last day "I want to stay there. I just don't want to leave the Methow." We couldn't agree more!
We offer our Methow Cross-Country Ski tour every January so join us in 2023! For more information on this trip, give us a call at 800-443-6060 or visit the tour page.