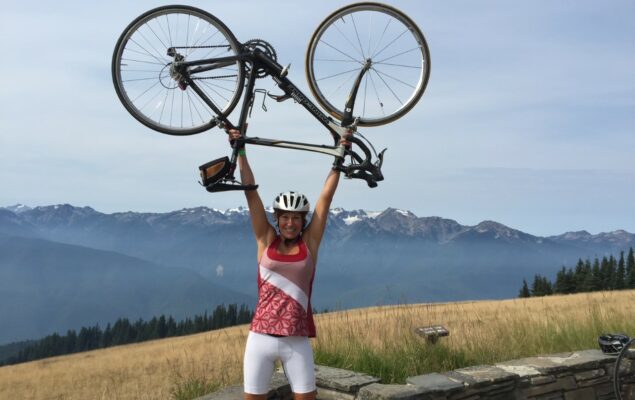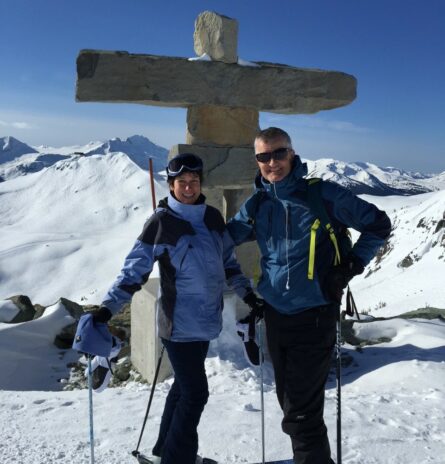 A.
My first bike had a banana seat, a basket and a bell. It was my freedom.
A.
It's a Wonderful Life' because of its message: Each person's life touches so many others that if they weren't around, it would leave an awful hole.
A.
True stories of women who overcome difficulties.
A.
My friend, Colleen Welch. Colleen shares her knowledge and experience to inspire new riders (especially women) to love biking like she does.
Q.
Favorite vacation destionation?
A.
New Zealand. I have been there twice and can't wait to go back and bike there.
Q.
If I had a superpower...
A.
It would be never-ending endurance.
Q.
Where will you find me when I am not working/guiding:
A.
Fulfilling my thirst for adventure: biking, trail running, skiing, hiking and white-water rafting. I also love traveling with my family and gardening in my yard.
Q.
If I could have coffee or beer with anyone, who would it be:
A.
I would have a vodka-cranberry with my sister, who passed away 16 years ago.
A.
I organize the awards and swag for Lakefair Races in Olympia. At my school, I organize two fun runs: 'Mile with Mom' and 'Distance with Dad', along with a community 'Walk to School' days. I am also involved in my neighborhood association.
Q.
What do I want to be known for as a BA staff member/guide:
A.
Creativity and the ability to inspire. The most inspirational words of encouragement when you think you can't make it up the last hill of the day.