Born and raised in the Boston area, Mark moved to Philadelphia for college and never looked back. As a summer job, he caught the bug for bicycle travel while leading bike packing trips for high school students. After college and a career that included living abroad in a few different countries, raising 2 terrific children, and owning a solar installation business, he was able to get back to bike touring. Now he's able to enjoy his passions of bike travel, meeting new people, and seeing great sights all at the same time.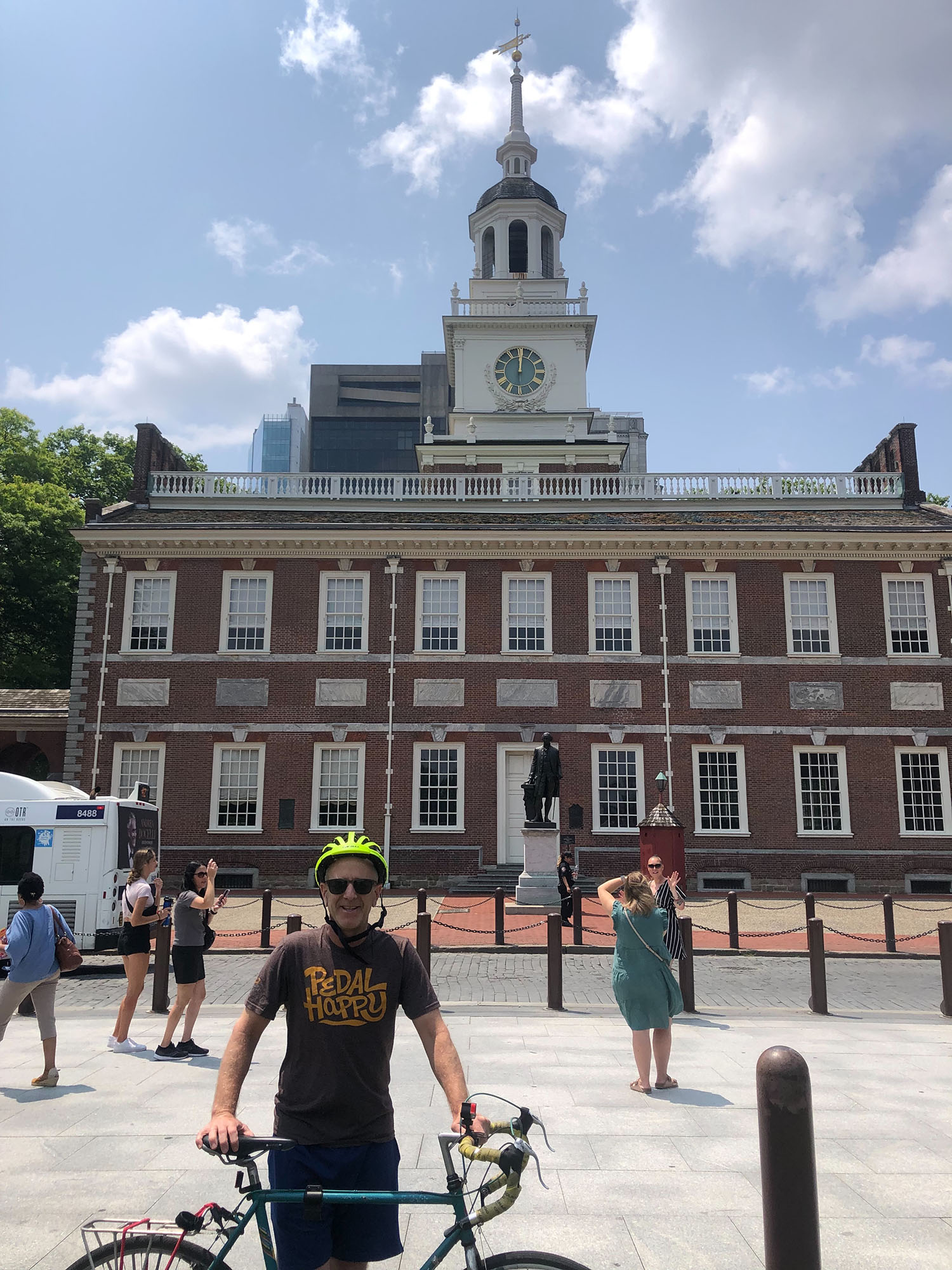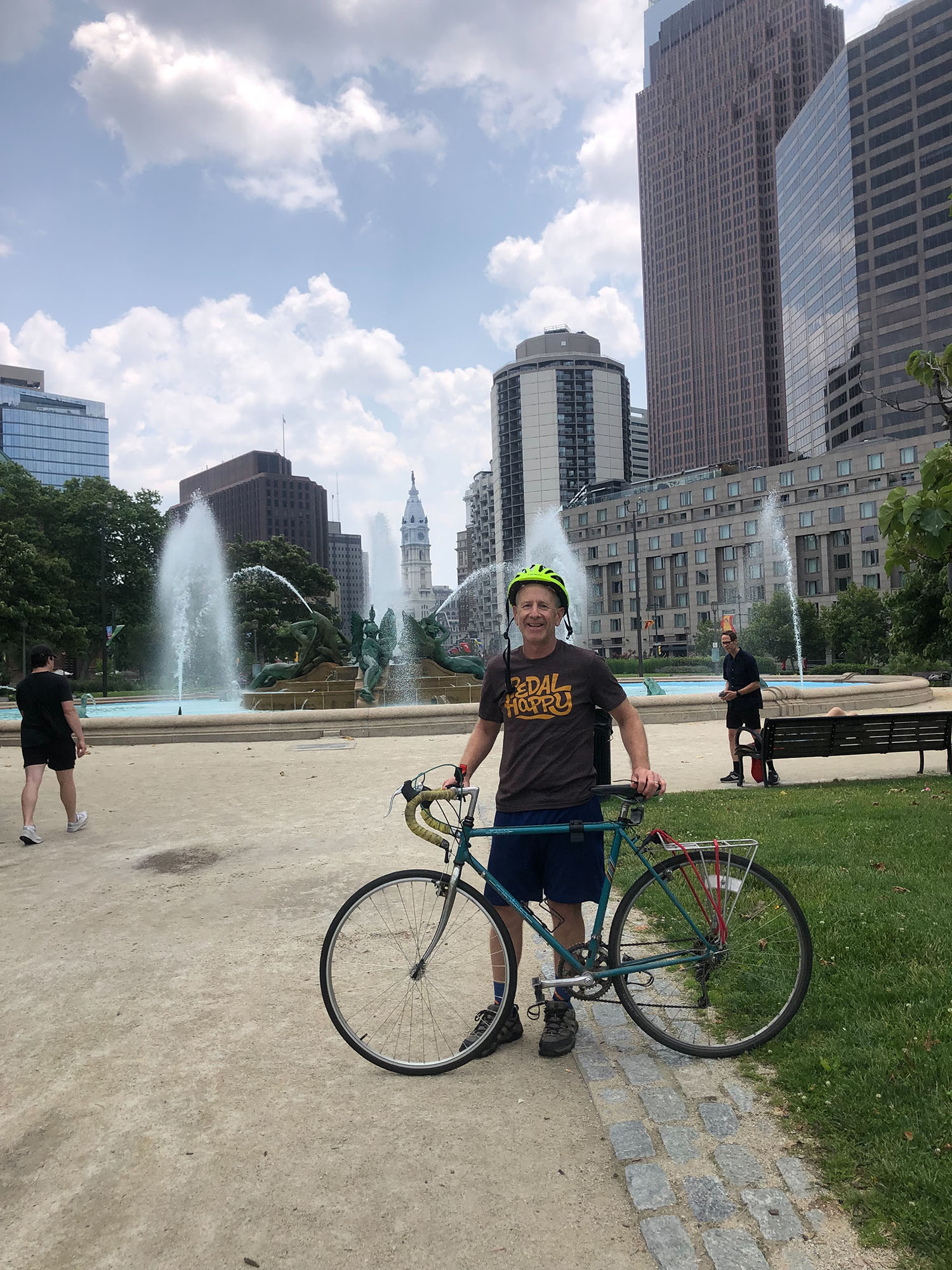 A.
I don't remember. But I do remember when I was 9 or 10, working with my friend to take apart his Huffy—down to the last bolt—and then putting it back together (and then spray painting it funky colors).
A.
Cars and Trucks and Things that Go by Richard Scarry. I read this book so many times with my kids that it fell apart twice.
Q.
Favorite Vacation Destination?
A.
Too many to name, but we did recently do a house swap in South Africa, and it was awesome! If South Africa isn't on your bucket list, it should be.
Q.
If I had a superpower:
Q.
If I could have a coffee or beer with anyone, who would it be?
A.
Ben Franklin (I'm from Philadelphia—what do you expect?)
A.
Manna, Habitat for Humanity, Waring Elementary School