If you've ever called the office and asked about a tour in Washington you might have noticed my voice or Tracie's or Lori's perk up, gaining excitement as we describe what it's like to ride in our home state.
There's a lot of competition out there, we know. But we're confident that we run the best tours in the Pacific Northwest. Why? Because it's our home. We're proud of hailing from the upper left corner of the USA and we love to show off states like Washington, Oregon, and Idaho. We've created some spectacular and unique itineraries in the PNW and we want to share them with you!
This month I'm focused on Washington, our home state, and one worth showing off. Where the coffee is strong and the sun is celebrated any day it shines because the rain rumors are all too true…but visit in the summer and you'll instantly fall in love with the lush green landscapes set against sparkling bodies of water. There truly might not be a better place to visit than Washington in the summer.
If you're looking for a Washington adventure between May and September, I highly recommend one of these 3 unique tours that we offer:
Volcanoes of Washington – advanced level
What makes this tour truly one of a kind? Firstly, the fact that we are one of only 2 commercial companies who are allotted permits to ride on majestic Mt. Rainier every year. Sure, you could go out and ride it yourself but Bicycle Adventures gives you the exclusive opportunity to explore this stunning mountain fully supported. There are only 20 permits allotted per year, giving us limited dates to take guests out on this adventure, so join us while you can. The ride to Sunrise Visitors Center is a bucket list item that is not to be missed!
Mt. Rainier is only the first mountain to explore on this tour. After you leave Rainier you'll ride on Mt. St. Helens, a volcano best known for her infamous eruption in 1980, which scattered ash over 22,000 square miles. Another icon of Washington, you won't want to miss the history of this volcano and the impact the eruption had on the surrounding flora and fauna. 
Lastly, you'll head into Oregon to ride on Mt. Hood. Though not as big as Mt. Rainier or as famous as Mt. St. Helens, Mt. Hood resides over Portland, OR like a gentle giant, providing beautiful hiking trails, ski runs, and quiet riding. You'll end the trip staying at Timberline Lodge, the site of the movie The Shining. Enjoy a fabulous meal at their restaurant on the last evening before heading to Portland (or all the way back to Seattle) for drop-offs the next morning.
Learn more about this tour here.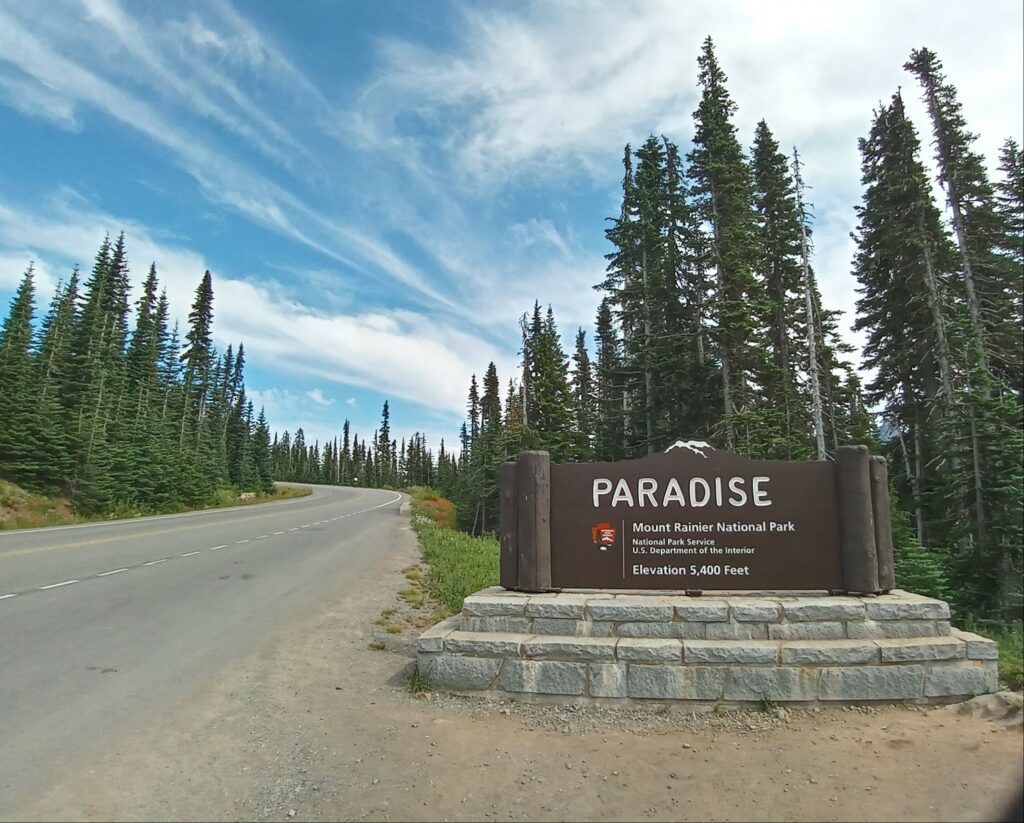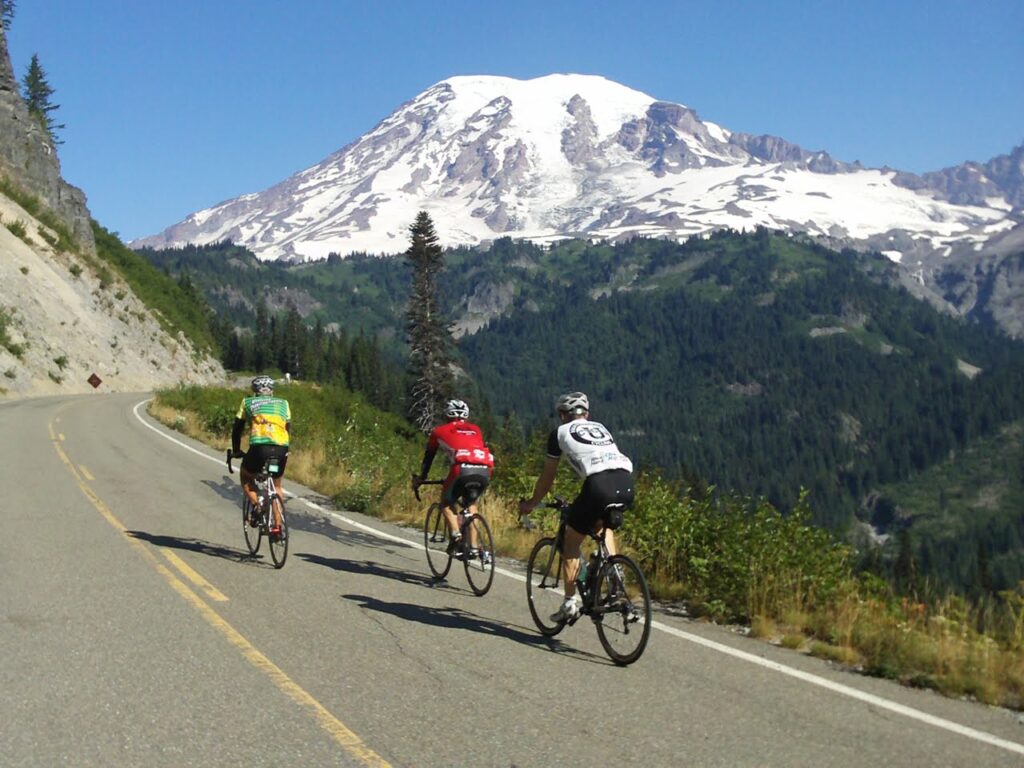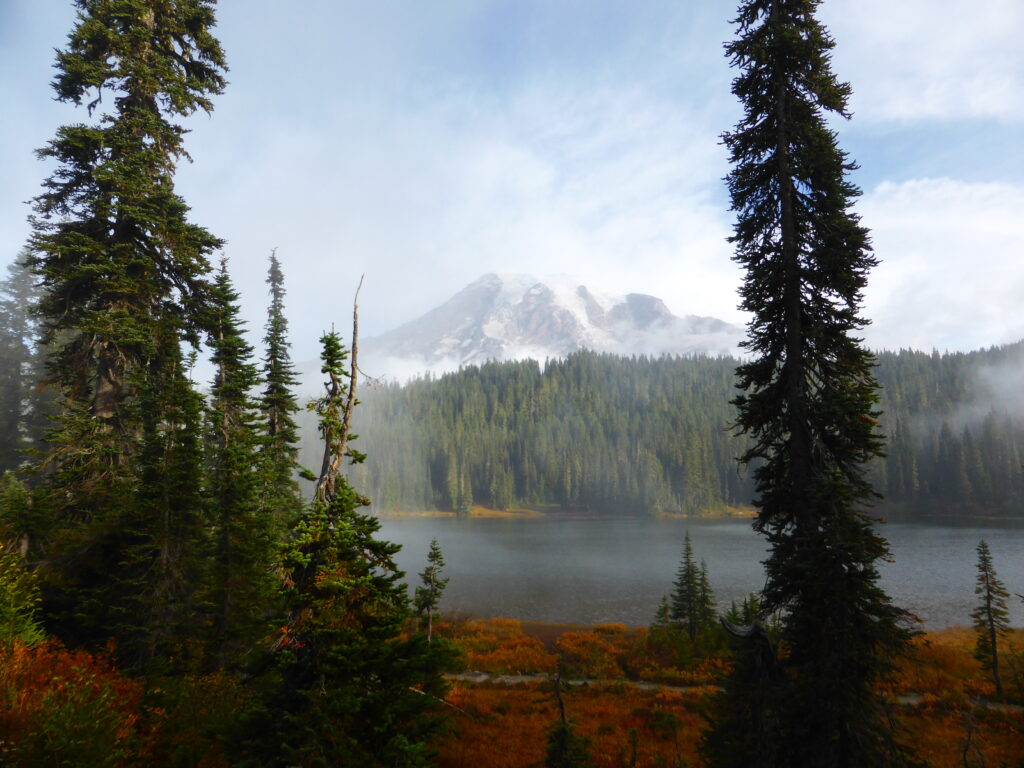 Olympic National Park & Discovery Trail – beginner level
Just a few hours from Seattle, the Olympic Peninsula is home to the 1,500 square mile Olympic National Park, old-growth forests, rainforests, beaches and rugged coastline, hot springs, and trails. You could explore here for years and only scratch the surface of its depth and wonder. And that's exactly what we've been doing for the last decade. Between Bicycle Adventures and our sister company, Evergreen Escapes, we've taken thousands of guests on guided tours through the Olympic Peninsula. To say we know a thing or two about this beautiful area is an understatement.
While there are plenty of people who ride the Olympic Discovery Trail, there aren't many guided options, which is where we come in! We offer a 6-day, supported tour along the trail, comfortable beds, and hot showers at the end of the day along with great meals. It's an area of Washington that isn't the easiest to get to, so picking up and dropping guests off in Seattle makes the travel arrangements as easy as possible. We'll take you all the way out to the coast for beach walks and tidepool exploration then up to Hurricane Ridge on the last day for one last sweeping view of the peninsula before heading back to Seattle.
Learn more about this tour here.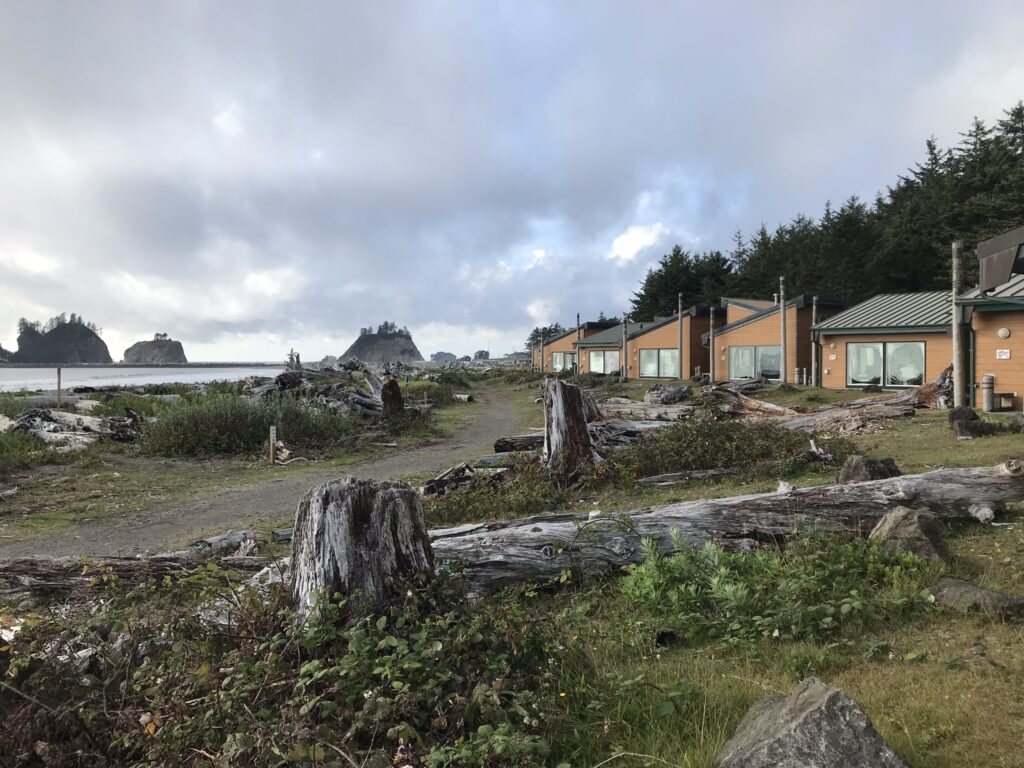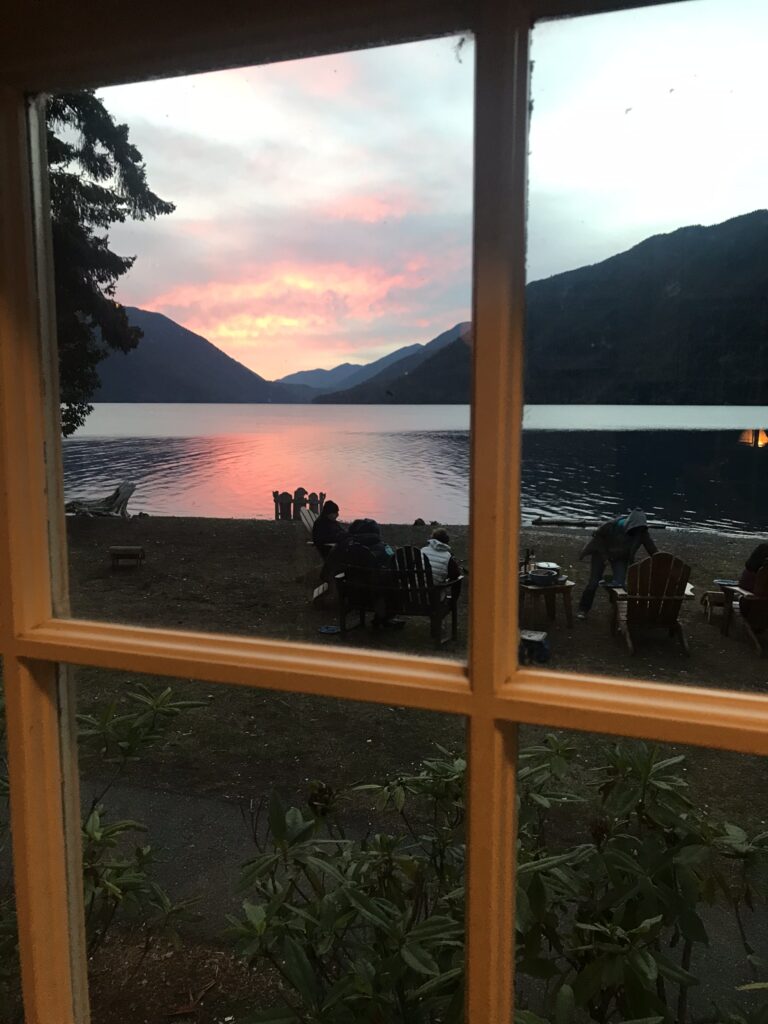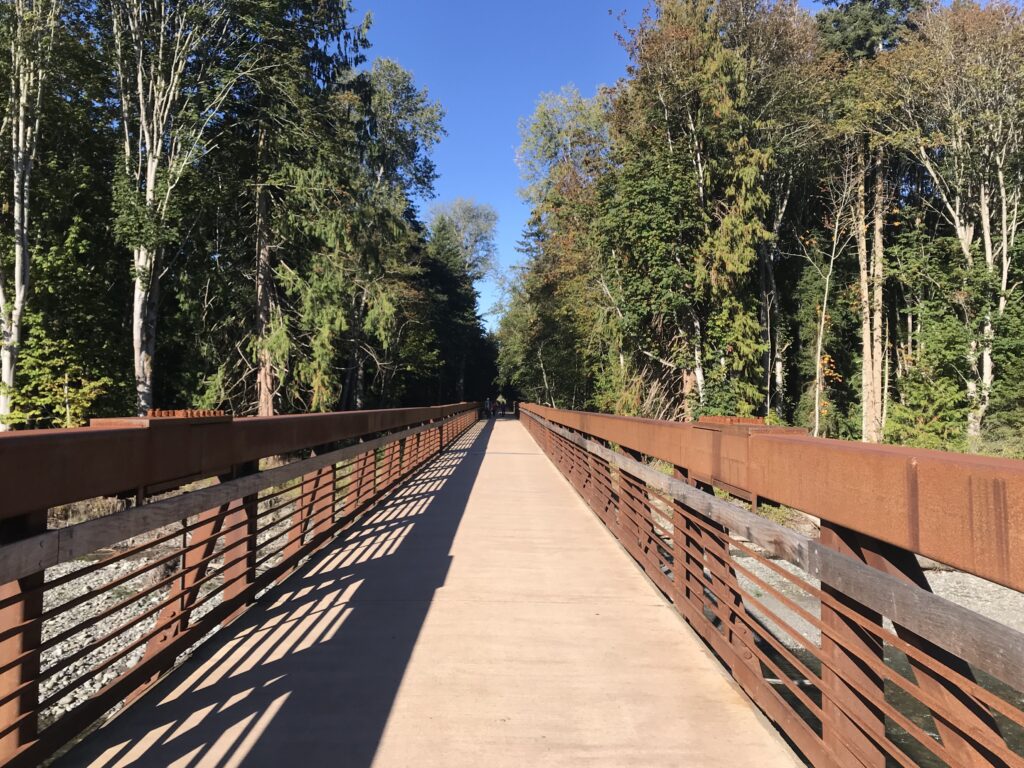 San Juan & Beyond – intermediate level
Our San Juans & Beyond tour takes some of the best of our classic San Juan Islands tours and adds to it for a full week of great, scenic riding. If you're looking for a 6-day tour that is a bit more mellow and stays on the islands the whole time, look no further than our San Juan Islands tour. But for those who want to explore more of the northwest corner of Washinton State with longer days on the bike, several ferry rides, and fabulous water views, this is the tour for you!
What makes our exploration of the San Juan Islands and Olympic Peninsula unique? For one, we offer pickups and drop-offs in downtown Seattle and the Seattle-Tacoma airport, making booking travel a breeze. We offer kayaking on San Juan Island with our sister company, San Juan Kayak Expeditions. You'll get to experience the San Juans from the water, with their expert guides and top-end equipment. You might even spot whales!
Before and after the San Juan Islands, we offer a unique itinerary exploring some areas that other companies might not even know about if they aren't locals. Ride over the Deception Pass bridge and take in the views of the Puget Sound. Ride down Whidbey Island, which features rolling hills, sprawling farmland, and quiet roads. Head across the water to historic Port Townsend, which might be the most quaint town you've ever visited. It's a week of truly beautiful riding led by guides who live and breathe the Pacific Northwest.
Learn more about this tour here.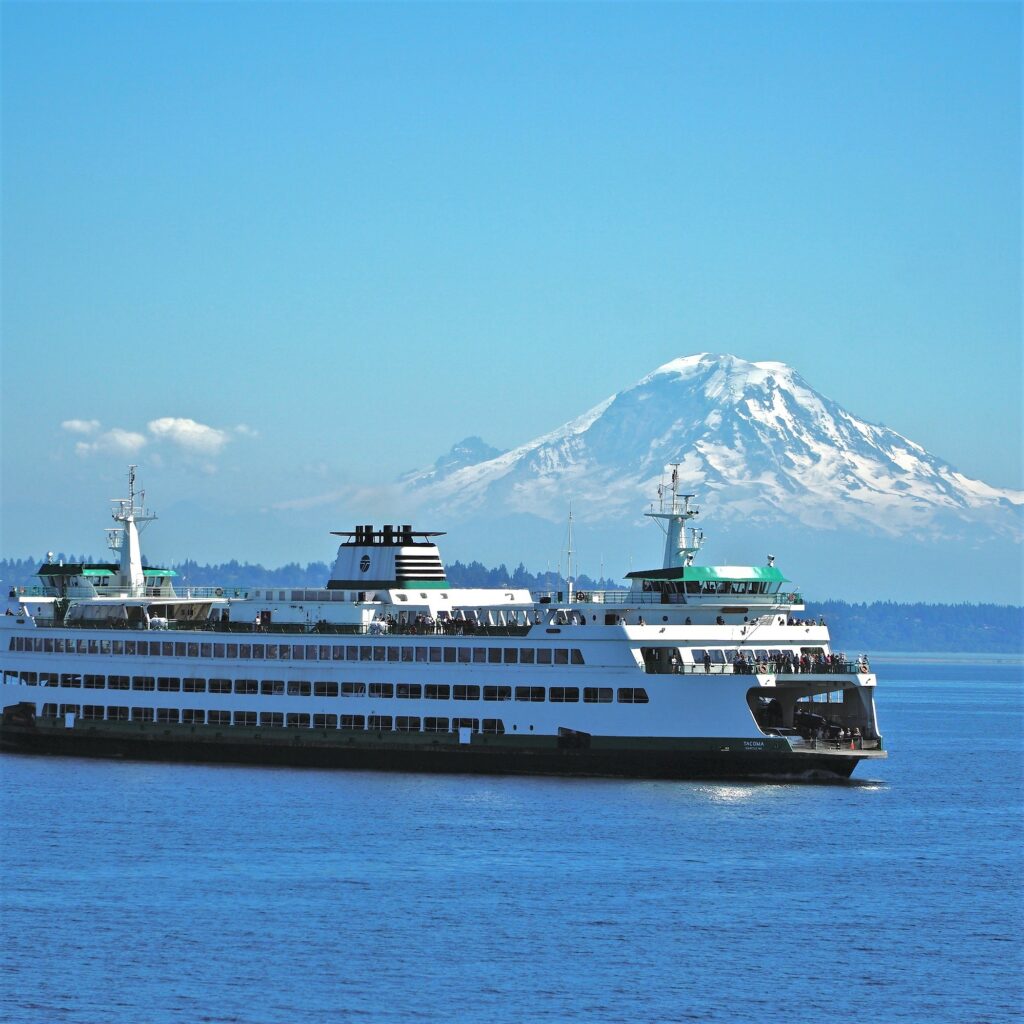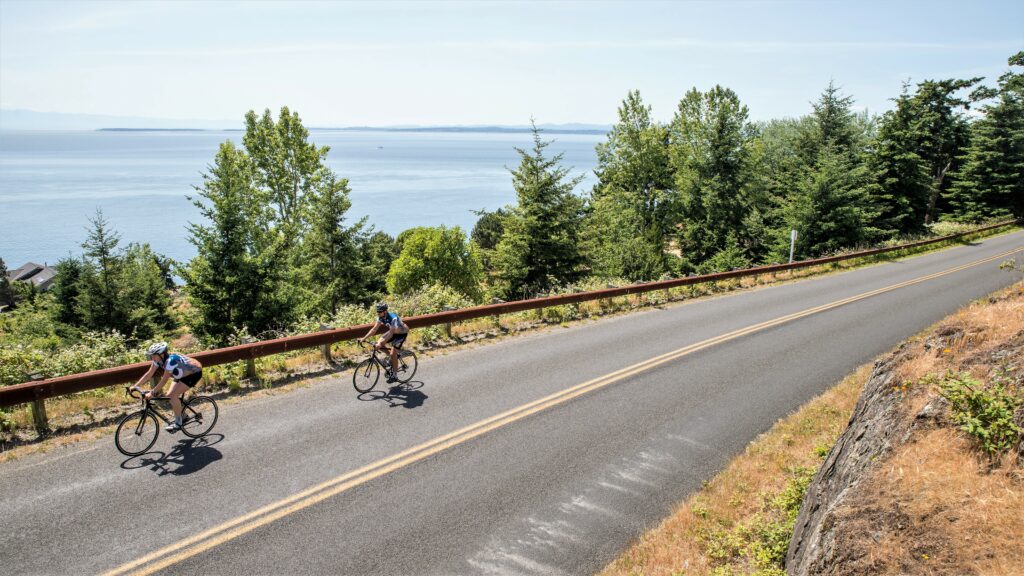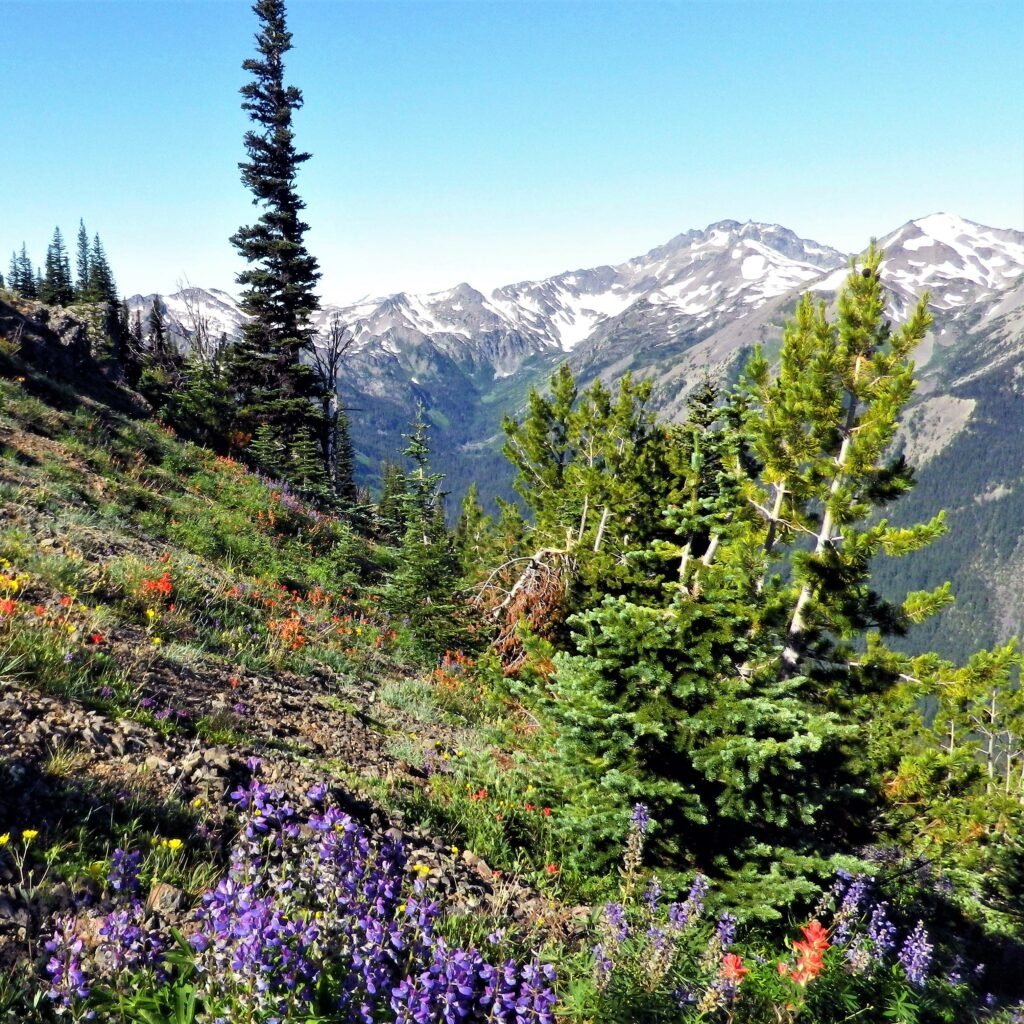 We have other tours in the Pacific Northwest that are just as amazing but they will have to wait for another day. For now, we invite you to join us this summer! We'd love to ride with you.
Cheers,
Meg