When it comes to travel, I've been a procrastination packer for quite some time. I think about what I'm going to take on trips with me but when it comes to putting things in my suitcase, I wait until the night before, get stressed out then take twice as long as I should to actually pack my bag. When it comes to bike trips though, I've gotten into more of a routine – packing and unpacking the same things over and over again for years has made my packing automatic. 
I hear questions about packing from guests often – worries about the weather, how often they'll see the van, and what to wear to dinner are all valid concerns that I speak with guests about. The great news is that Bicycle Adventures offers great support, meaning that you don't need to worry about packing some of the things you might need otherwise. Keep reading for the items I consider essential for riding on every Bicycle Adventures tour I go on. 
Essential Items: 
2-3 kits (aka cycling shorts/bibs & jerseys): I wash my bibs/jerseys in the sink and give them a day (or 2) to dry. I usually like to pack at least one long-sleeve sun jersey, two if it's going to be a hot/sunny trip like Hawaii or Arizona. (By the way, while I do highly recommend bike shorts, what you wear on top doesn't need to be a bike jersey. Any comfortable shirt you don't mind sweating in will do.)
Wind vest: This is my favorite article of cycling clothing as it's incredibly versatile and it's easy to store in my jersey pocket. 
Lightweight rain jacket. I bought a very lightweight/packable rain jacket from 7 Mesh a year ago and I love it! It does a good job of keeping me dry in moderately rainy conditions (it's not heavy duty so riding all day in a downpour wouldn't be so fun) and it also acts as a great layer for cool mornings or high elevations. The best part? It easily rolls up and fits in my jersey pocket so I can keep it with me in iffy conditions. 
4-5 pairs of socks: If it's a tour in cooler climates I pack tall socks. If it's a tour in warm climates I pack short socks.
1-2 cycling caps: I'm addicted to wearing a cap under my helmet. I like that it helps keep the sun (or rain) out of my eyes and helps protect my face. 
1-2 neck gaiters: I often ride with a Buff around my neck. I find keeping my neck warm makes a big difference on chilly mornings and if the day gets hot, soaking them in water is a great way to cool off. They're also great if you need to quickly cover your nose/mouth from dust or car fumes. 
1-2 pairs of gloves: Some folks don't wear gloves when they ride, but personally, I like the protection and the extra padding to help with vibrations over the course of the day.
Sunglasses: I never ride without eye protection. A good pair of sunglasses helps my eyes in bright sunlight and also helps keep my contacts from completely drying up over the course of the ride.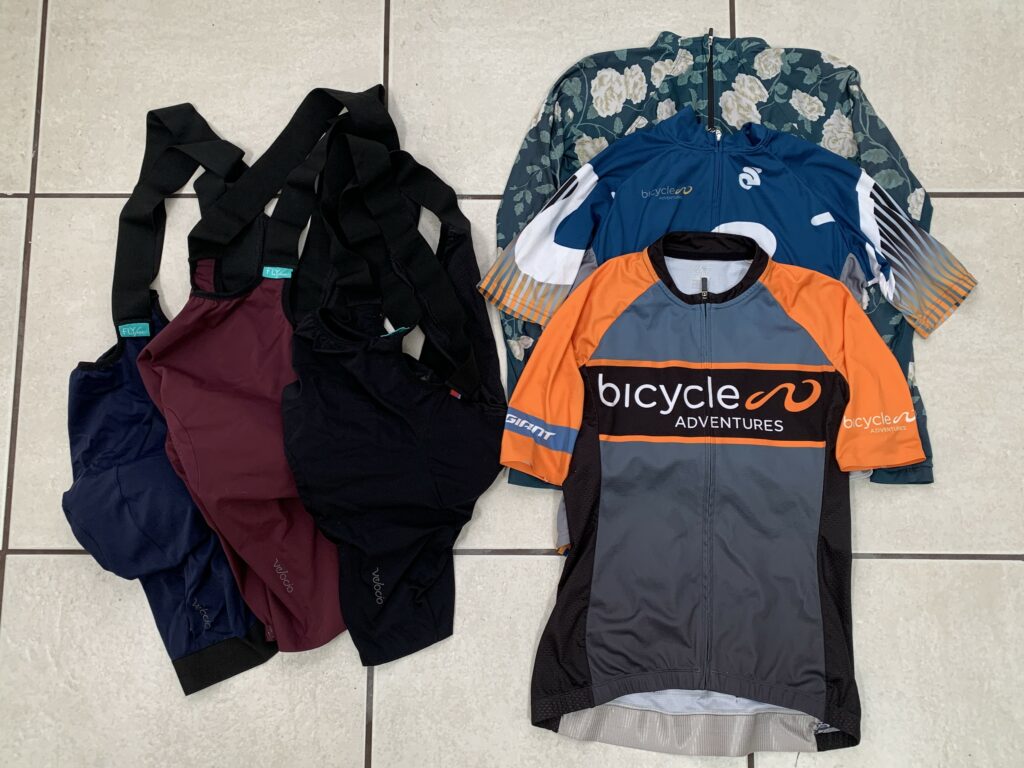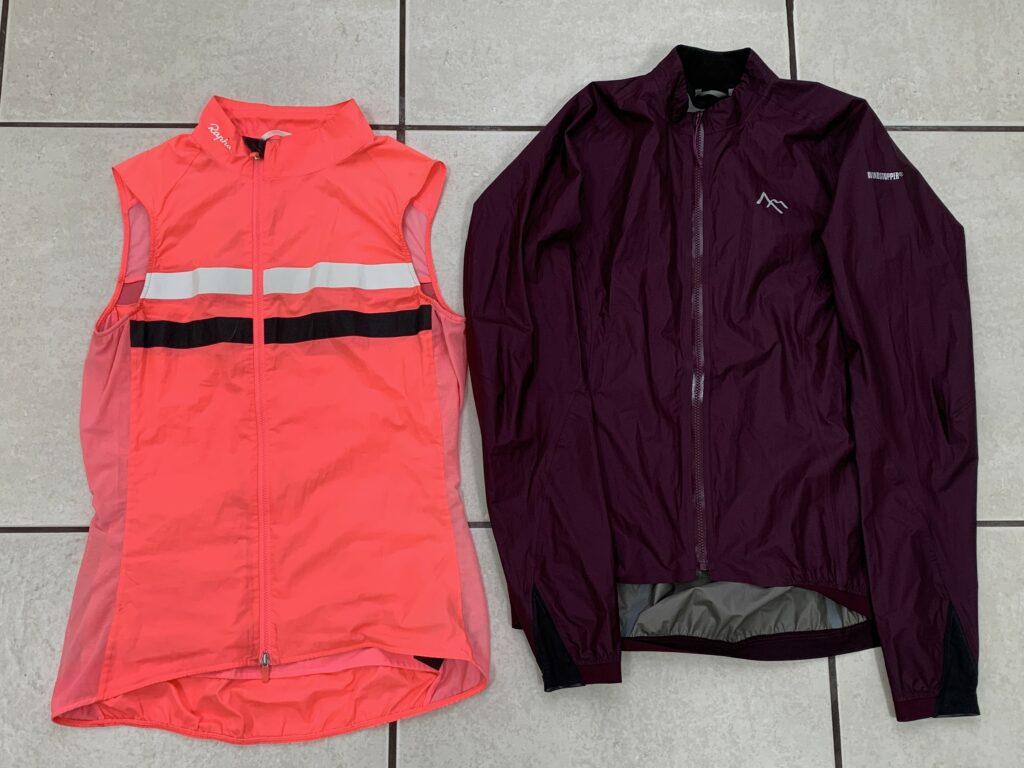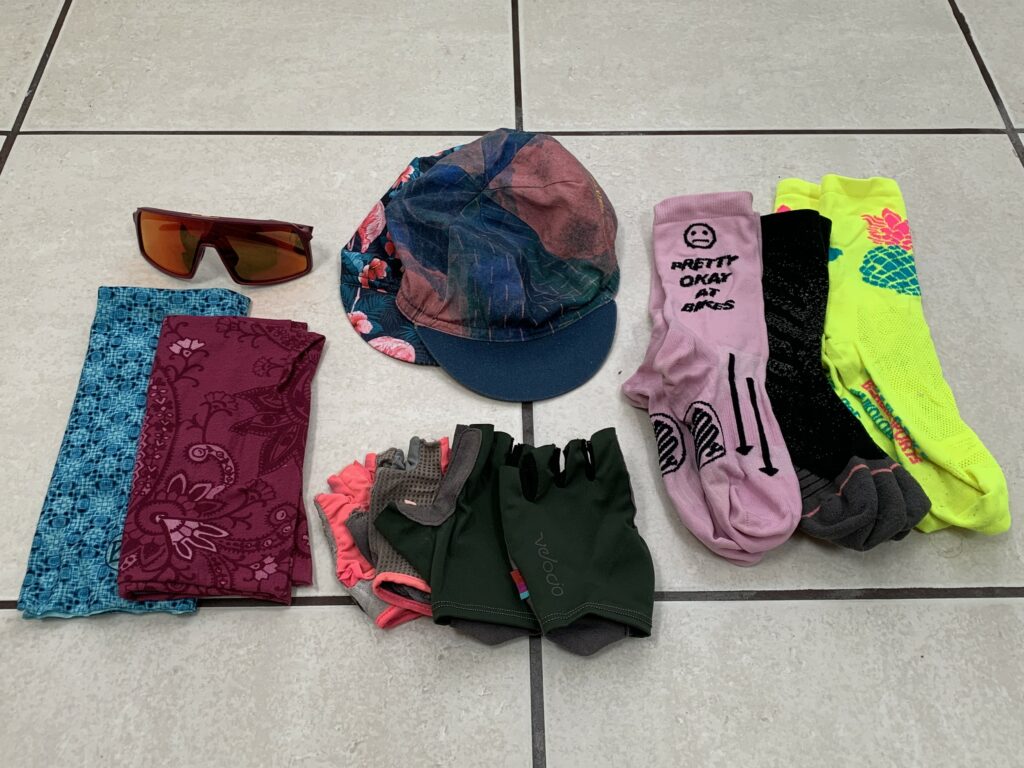 Optional Items:
I personally consider these essential but they are all items Bicycle Adventures can provide for you to save you some room in your suitcase.
Pedals (and shoes): I clip into my pedals, so I always bring my bike shoes and pedals with me. If you like to ride flat pedals or pedals with toe cages Bicycle Adventures will provide those for you. (Still bring a pair of shoes to ride in!)
Saddle: It took me forever to find a saddle that works for me and it's not worth risking having a saddle that kills me for a week of riding, so I always bring my own. 
Helmet: A helmet takes up a lot of precious space in my bag so I just clip it to the outside of my backpack and put it in the overhead compartment when I get on the plane.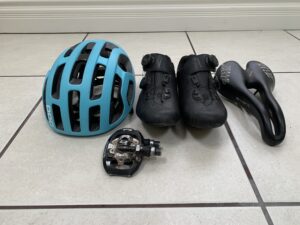 Items to leave at home:
Tools: Your guides will have a tool kit and will be able to take care of things like adjustments, flat tires, and swapping out saddles, pedals, etc. 
Water bottles: We provide water bottles for everyone on tour, so don't worry about bringing your own. Take them with you at the end of the tour if you'd like a useful memento! 
Nutrition & hydration: Unless you have very specific snacks and hydration items that you need while you ride, leave the food at home. We will have a trailer full of water, hydration tablets, and snacks for you to dig into throughout the day. 
A lot of extra clothing: Keep in mind that most of your days will be spent on the bike so no need to bring a lot of other clothing. On most trips you'll probably get back to the hotel in the late afternoon, shower, have a little time, and then head to dinner. Don't feel like you need to wear a new outfit to dinner every night – it's perfectly acceptable to repeat an outfit while you're on tour! Our dinners are good but formal wear is certainly not required – a button-down shirt, jeans, casual dress, or sweater are all great dinner options.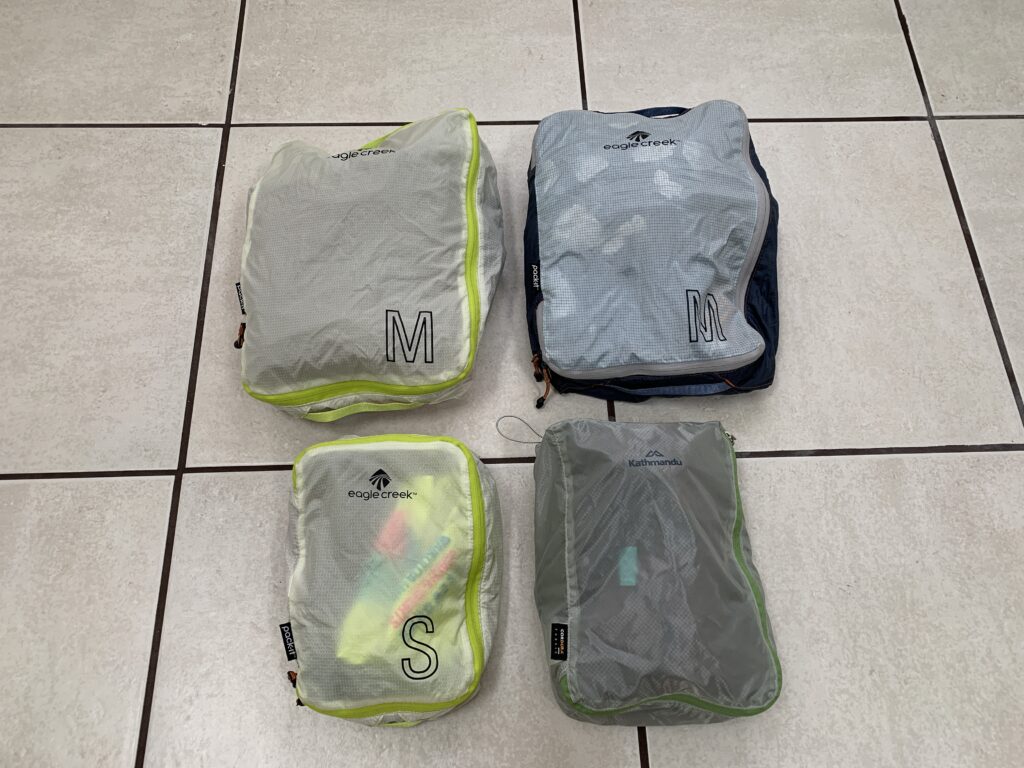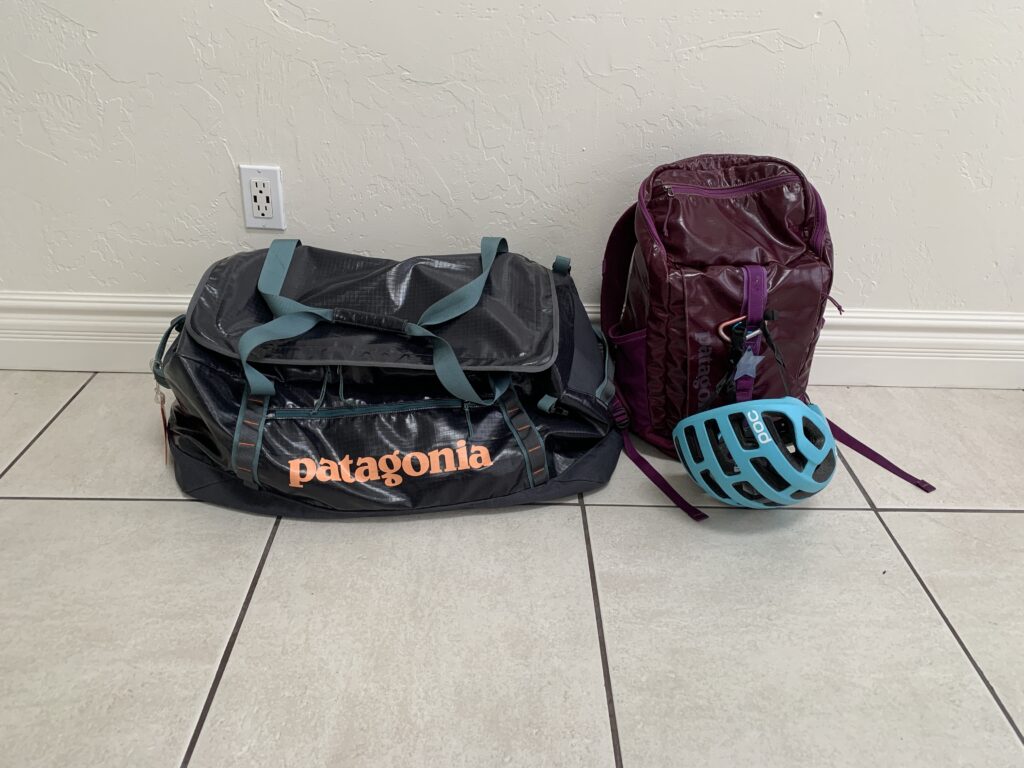 What if it's cold? If the weather is going to be colder (for instance on our Glacier Banff Jasper tour) I'll pack my insulated wind vest and a pair of leggings to wear over my bibs. The leggings double as one of the pairs of pants that I can wear off the bike as well. I swap one pair of short gloves for full-finger gloves.
What if it's rainy? If I were going to an area where rain seems imminent (think Scotland, Ireland, or the Oregon Coast) I might swap out my lightweight rain jacket for a regular-weight rain jacket. I would bring extra socks and definitely 2 pairs of gloves and an extra cap so that I always have a dry set in case my gear doesn't dry overnight.
Check the weather before you pack so that you have a general sense of what to prepare for. Think about what items you can put to use both on and off the bike. You can always use your cycling jacket as a layer on cooler evenings. Heck, I even wore my puffy jacket while riding on one Bryce & Zion tour that was unexpectedly cold! Bring a pair of light athletic pants or leggings to wear off the bike that would also work to wear over your cycling shorts on a cool morning. Wash your bibs or shorts in the sink so that you only need to bring 2-3 pairs. Did you know that our guest information packets have laundry facilities listed? If there is laundry available on your tour, plan on washing and re-wearing some of your clothing. I find that bringing a zippered mesh laundry bag is very useful for holding dirty laundry and then using in hotel washing machines to prevent losing small items like socks or gloves.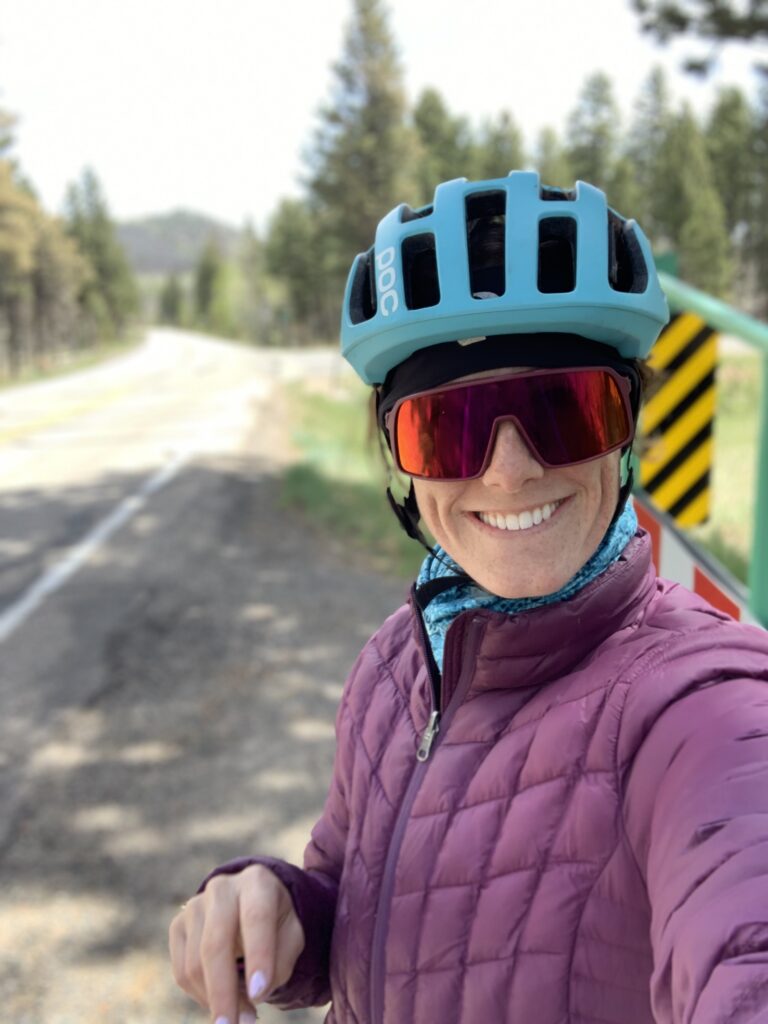 Last tip: Pack some of your essentials in your carry-on. If you're checking a bag, be sure to pack one set of cycling clothing along with any important items like prescriptions, eyeglasses, etc in your carry-on just in case your checked bag is delayed getting to your destination. 
Questions about packing? Check out your guest packet or give us a call!
Happy packing,
Meg