As a former bike racer, Brad has been to many of the 50 United States. (Todd Starnes, Bicycle Adventures' other owner, is his former coach.) Brad's an avid University of Washington Huskies fan with a love for all things sports-related. Prior to Bicycle Adventures, Brad spent his professional time doing operations and logistics. He's married and has four children – two boys and two girls – and an adorable dog named Jack.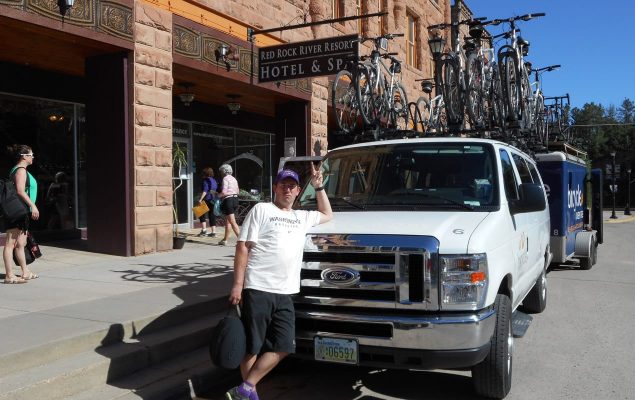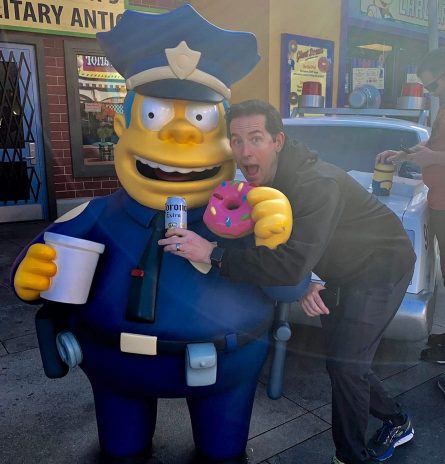 Q.
Favorite place to stay?
A.
As a former bike racer I'd have to say...preferably someplace with a bed! The Inn at Laurel Point in Victoria, B.C. (where we stay on the San Juan Islands - Victoria Tour)
Oregon, USA
Cruise beside sparkling rivers and snow-crowned peaks.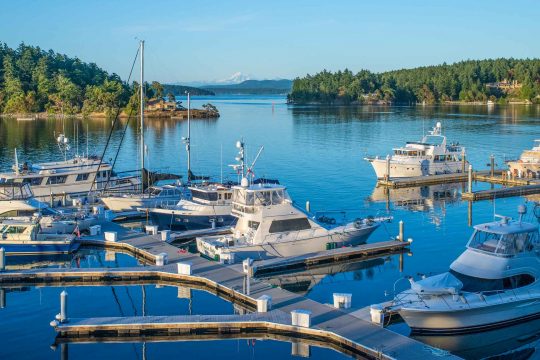 , Washington, USA
Bike pastoral roads and beside sparkling waters.