Meet Our Guides & Staff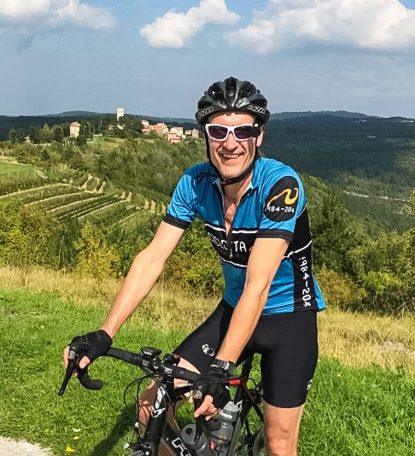 Chad Maurer
Hiking Tours and Permits / Admin / Tour Guide
'Nature,' ... whether it's in the wilderness or my backyard. We often forget, but nature is what we are.
One of Chad's earliest memories is seeing the Rocky Mountains for the first time as he and his parents were moving west from Iowa. He was only about 3 years old, but says, "I knew we were headed in the right direction!" He spent a lot of time in the outdoors growing up: hiking, fishing, and hunting with his parents. As a youth, soccer was his favorite sport. "I was like a junkie for the black and white ball, chasing it constantly." During college, music became a passion. Over the years Chad has played bass guitar in a number of different bands. In his 20's and 30's his interests turned toward travel to foreign destinations: Mexico, Central, and South America, Europe, Asia. His "golden years" project is to buy a piece of land in Western Washington so he can live out his dream of being a forest steward and protect a piece of habitat for future generations to enjoy and use in connecting to nature. Ultimately, he says, "Nature is my temple and I like to get my spiritual 'fix' as often as possible as well as share the joys of nature connection with others." Any given weekend you'll likely find Chad somewhere outside.
Click here to read Chad's article "Then and Now … 30 Years of Bicycle Adventures".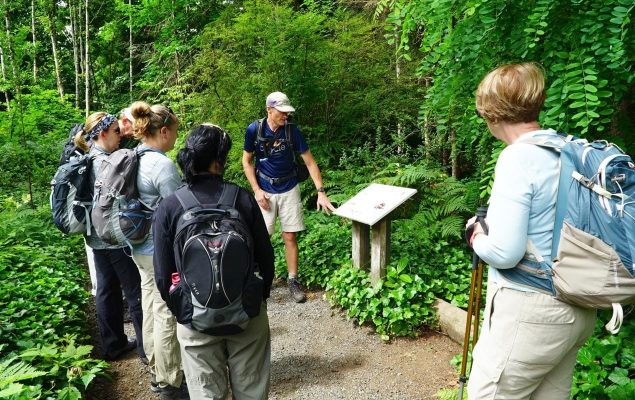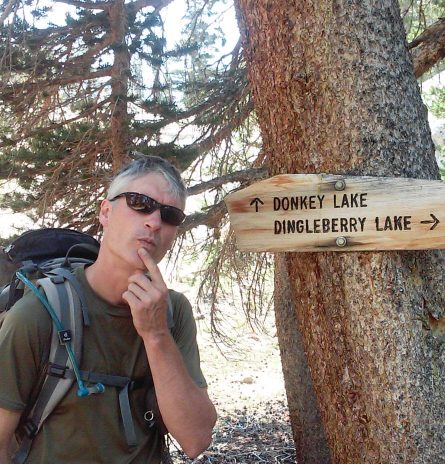 A.
Olympic Peninsula Hiking Tour
A.
Olympic National Park forests have more bio-mass per acre than anywhere else on the planet and the Park preserves more wild coastline than any other Nat'l Park. Cap it off with rugged snow-capped mountains and you have a destination unlike any other.
Q.
Favorite ride on a Bicycle Adventures trip?
A.
Icefields Parkway (Glacier-Banff-Jasper and Banff-Jasper tours)
A.
I have been a reading junkie for 50 years now, so it's hard to pick a favorite. For fiction, maybe Friend of the Earth by TC Boyle. For non-fiction, maybe Desert Solitaire by Edward Abbey.