Meet Our Guides & Staff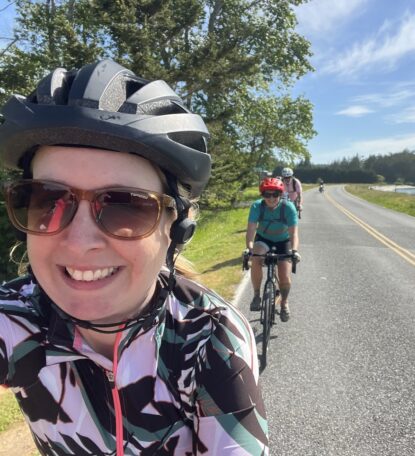 Camille Meyer-Arendt
General Manager / Guide
Being out on my bike makes me happy, so I usually snap a selfie to share my joy with others
Camille was born in Louisiana, raised in Mississippi, went to high school in Pensacola, Florida, then studied International Business at Mississippi State University. The heat and humidity in all of those locations really deter folks from endurance sports, so Camille didn't get into cycling until she moved to Seattle and was tricked into signing up for a triathlon in 2010. Slowly but surely, her love of biking surpassed her love of running. That coupled with her love of travel and adventure led her to pursue tour guiding with Bicycle Adventures. Hobbies: traveling, playing kickball, training, fundraising with Team in Training, pursuing a quest to see all 32 NFL teams in their home stadiums, and riding bikes!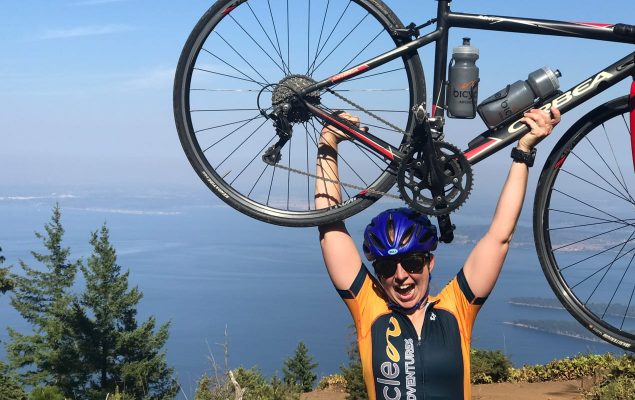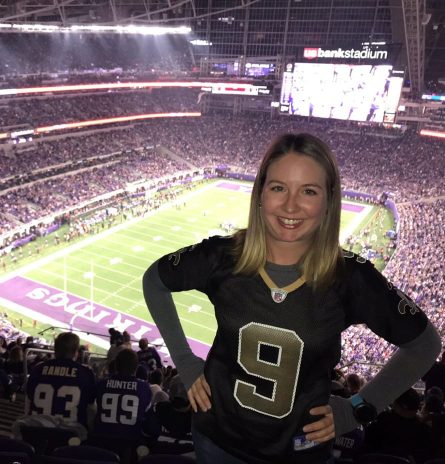 A.
It had a banana seat and unicorns
A.
Willy Wonka & the Chocolate Factory
Q.
If you could have lunch or a beer with anyone, who would it be?
A.
Drew Brees, Quarterback for the New Orleans Saints