Leaf Eichten Lovetree grew up in the Great Prairies and Great Lakes Region of the USA in a big, supportive family. Of all of Leaf's lifelong interests, bicycling is probably the greatest. When he was a French major in college, he was quite possibly the happiest young lad in the world when he took his bike to France and toured the countryside. After returning to the States, he landed a job as a camp counselor and art instructor at Camp Nor'wester in the San Juan Islands. He married a Pacific Northwesterner, and they have two children. Leaf and his wife are both educators. Now that the Olympic Peninsula is home, he loves to tour the area and the nearby San Juan Islands. Over the years he has biked thousands of miles and loves sharing this joy with his children. Leaf also likes to compose music, write poetry, and sing in choir.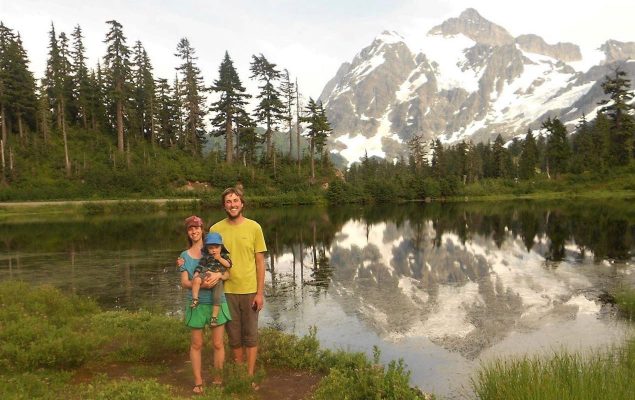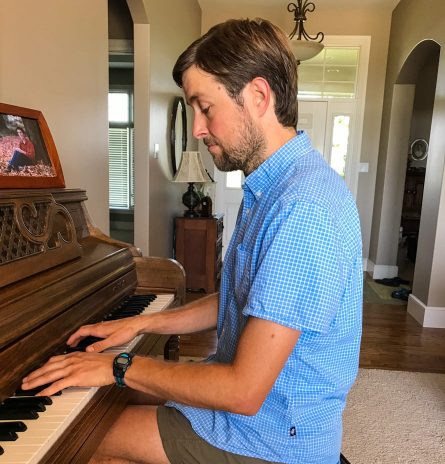 Hiking with the family
A.
1980's big wheel tricycle
A.
A Story Like the Wind by Laurens Van der Post
Q.
Favorite Vacation Destination:
Q.
If I had a superpower:
A.
I would be able to make bike paths appear everywhere.
Q.
Where will find me when I not working/guiding:
Q.
If I could have coffee or beer with anyone, who would it be:
A.
Volunteering at my kid's school
Q.
What do I want to be known for as a BA staff member/guide:
A.
Good lunches and music
Q.
Favorite part of being a guide?
A.
Leaf really enjoys good food and meeting people. He loves being a bicycle tour guide because it brings him great joy to help people have a beautiful vacation that they'll remember for the rest of their life.