Discover and explore what we ultimately strive for in a cycling vacation–which is to simply "Pedal Happy".
Close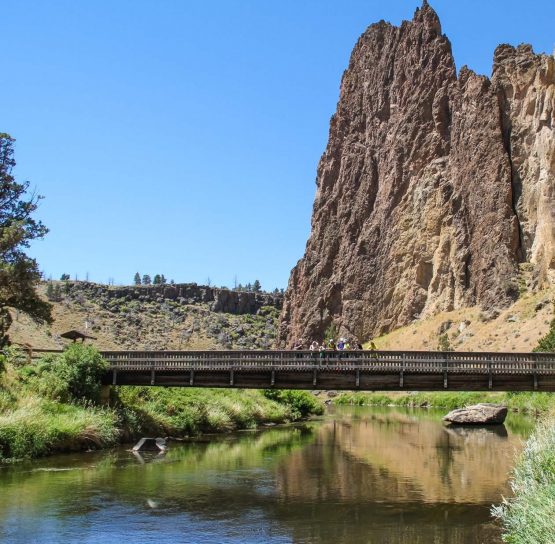 Bend and the surrounding areas captured my heart. No better way to see it from the saddle of a bike!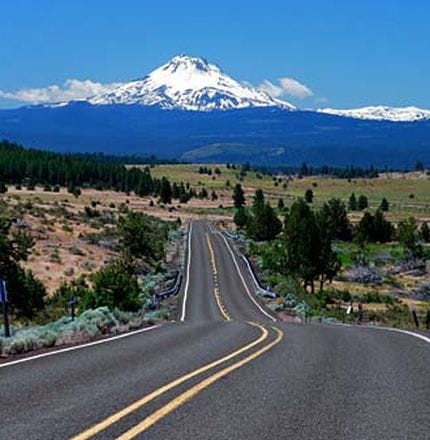 Enthusiastic, knowledgeable guides, healthy lunches, fine dining, copious brew pubs, good wine lists, spectacular scenery and ubiquitous van support!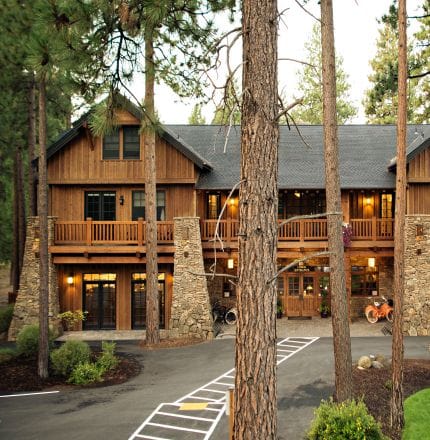 The decisions are made for you based on excellent local knowledge. That means you can relax and focus on getting to know an area.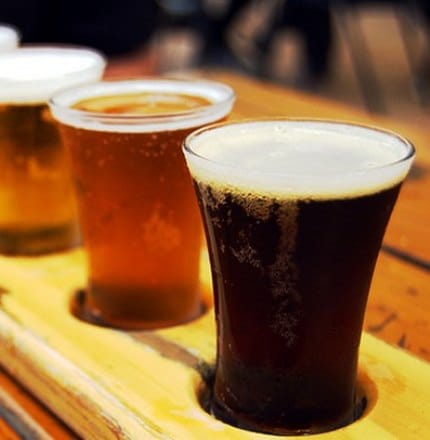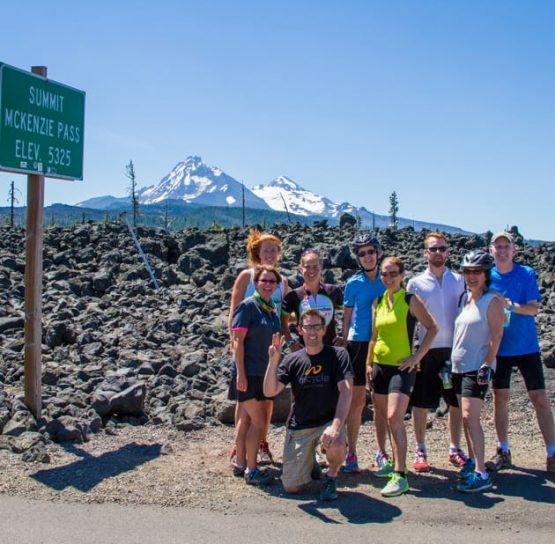 Bike. Hike. Eat. Drink. You won't find a better place to spend 4 days road riding than in the Bend area. Savor an urban adventure tour of the ultimate cosmopolitan mountain town. Snowcapped peaks punctuate the high-desert skyline. Roads are dreamy-smooth. And the weather? Some of the best in Oregon! Do the math: 300-plus sun-drenched days each year equals nearly endless playtime! Ride the Crooked River. Visit spectacular Smith Rock, one of the most renowned rock-climbing spots on the continent. Ride up McKenzie Pass to see the volcanic minefield. Taste-test local microbrews. Spend the last night at Five Pine Lodge, voted a TripAdvisor 'Top Five Hotels in the Nation.'
This tour is operated under special use permit/s with the Willamette National Forest and Deschutes National Forest. Bicycle Adventures is an equal opportunity provider.
Day 01
Meet in Bend. Ride the impeccable roads of the Cascade Lakes Scenic Byway from Dutchman Flat to Crane Prairie. Sample Bend's brews!
Lodging
McMenamin's Old St. Francis School
Distance
29 miles (or more)
Elevation
+343 ft / -2,228 ft (or more)
Bend, Oregon is an outdoor lover's mecca. The combo of high desert climate and the spectacular Cascade Range make for plenty of sun and fun. It's heaven for cyclists, runners, climbers, skiers, and snowboarders. Oregon also takes terrific care of its roads. The pavement is smooth, shoulders are wide and there's very little traffic.

Meet us in Bend for the start of your trip. Ride the smooth pavement of the Cascade Lakes Scenic Byway and Deschutes National Forest. Cruise from Mt.Bachelor's Dutchman Flat ski park downhill through pine forest and alpine meadows. Splash in the crystal waters at Crane Prairie Reservoir, a bird-watcher's paradise and one of the top rainbow trout fisheries in Central Oregon (record fish = 19 pounds!) Tonight: Sample some of Oregon's renowned craft brews this evening – our treat! Spend the next two nights at Bend's eclectic McMenamin's Old St. Francis School – a converted schoolhouse with a heated art-deco pool.
Day 02
Bicycle another scenic byway from Bend to Lava Butte to learn about the geology of the region's numerous cinder cones.
Meals
– Breakfast
– Lunch
Lodging
McMenamin's Old St. Francis School
Distance
38 miles (or more, or less)
Elevation
+2,607 ft / -2,167 ft
Bike more incredible roads today through the high desert forest and past hints of craggy volcanic peaks to Sunriver. Have an ice cream cone, explore the village, then shuttle back toward Bend. If there's time, stop for a visit at either Lava Butte or the High Desert Museum. Dinner is on your own tonight in Bend; your guide will have plenty of options there.
Day 03
Ride through a basalt canyon on the Crooked River Scenic Byway and go for a short hike at the rock-climbing mecca, Smith Rock State Park.
Meals
– Breakfast
– Lunch
– Dinner
Distance
38 miles (or more)
Elevation
+1,461 ft / -1,461 ft (or more)
Ride one of Oregon's best kept secrets today! The Crooked River Scenic Byway is a narrow, twisting basalt canyon is guaranteed to take you back in time to the Oregon Trail days of yore. This is some of the most sublime scenery in Central Oregon: spectacular views of the snow-capped Cascade mountains, rim-rock canyons, high-desert pastureland and tranquil rivers. As if that weren't enough for one day, in the afternoon we stop off at Smith Rock. Regarded as the birthplace of U.S. sport rock-climbing, it is also one of the Seven Wonders of Oregon. After a short hike to stretch our legs, we head onward to Sisters, gateway to the equally famous McKenzie Pass. Stay tonight at the gorgeous Five Pine Lodge, one of Tripadvisor's 'Top Five Hotels in the Nation.'
Day 04
Bike McKenzie Pass, which RideWithGPS calls "undoubtedly the most spectacular ride in Central Oregon."
Meals
– Breakfast
– Lunch
Elevation
+2,311 ft / -2,311 ft
Enjoy one of Central Oregon's most remarkable rides today: the east side of McKenzie Pass. Ride from Sisters east through open woodlands dotted with lodgepole pine. Climb a gentle grade into the Willamette National Forest and up to the summit – where the scenery changes dramatically. The forest disappears and views explode into an incredible lunar landscape. Immense lava fields spread out on every side, leftovers from a volcanic eruption thousands of years ago. Snowy peaks slice the horizon. Hike the short trail to the Dee Wright observatory, hand-built from the lava rock by the Civilian Conservation Corps in 1935. Then cruise down again to Sisters for a finale lunch at Three Creeks Brewery.
*Bicycle Adventures operates under special use permits while on Federal Lands managed by the National Forest Service (USDA), National Parks and Bureau of Land Management. In accordance with Federal law and U.S. Department of Agriculture policy, this institution is prohibited from discriminating on the basis of race, color, national origin, sex, age or disability. (Not all prohibited bases apply to all programs.) To file a complaint of discrimination: write USDA, Director, Office of Civil Rights, Room 326-W, Whitten Building, 1400 Independence Avenue, SW, Washington, D.C. 20250-9410 or call (202) 720-5964 (voice and TDD). USDA is an equal opportunity provider and employer. 
Evergreen Escapes
See our Mt. Rainier tours, Columbia Gorge tours, Olympic National Park tours, Seattle Mountain Bike Tour, wine tours and more!