Discover and explore what we ultimately strive for in a cycling vacation–which is to simply "Pedal Happy".
Close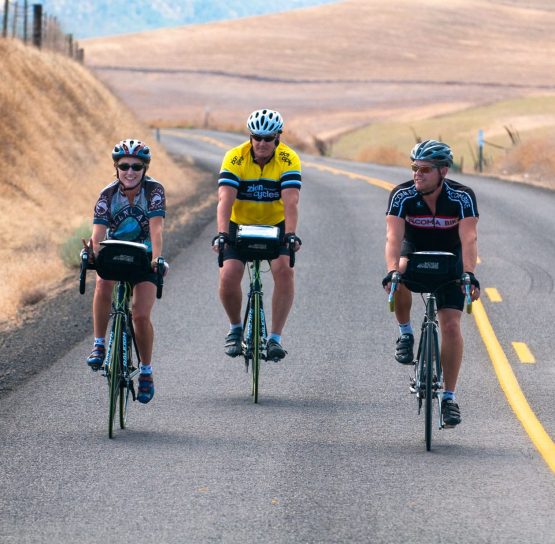 Great support with knowledgeable, friendly, engaging guides. A very beautiful route!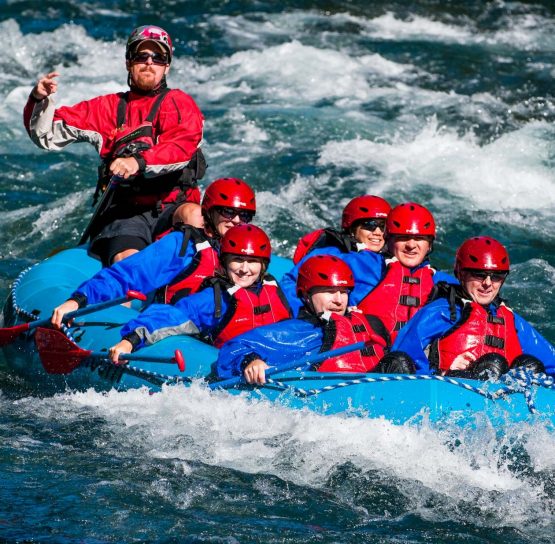 The guides are awesome and organized, and the beauty of being able to get off the beaten path can't be overstated!
This is very well-supported trip, perfect for people just starting out on bike trips and wanting to explore.
Having the van greet us along the way and all the logistics taken care of made everything really easy.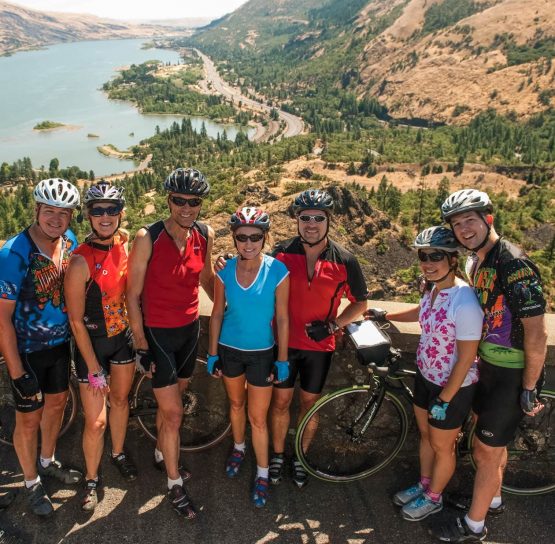 The New York Times hails the Columbia Gorge as being "like Europe, only better." It's the perfect place for a bicycle tour. Hailed as one of Oregon's Seven Wonders, the region's fleece-capped mountain peaks, primeval forests, abundant wildflowers, and waterfall-streaked highlands whisper of the Swiss Alps. Bike, hike, whitewater raft and explore the Gorge's soaring volcanoes, waving wheat country, bountiful orchards, and the mighty Columbia River. Ride from Mt. Hood to Hood River to Multnomah Falls – all the while following portions of Lewis and Clark's epic journey.
For a great video overview of this tour, click here.
This tour is operated under special use permit/s with the Mt Hood National Forest and the Columbia Gorge National Scenic Area. Bicycle Adventures is an equal opportunity provider.
Day 01
Ride on the Barlow Trail (now a paved road) and hike around Trillium Lake on the flanks of Mt. Hood.
Ability Level
Intermediate
Elevation
+2,218 ft / -1,729 ft
Meet in Portland in the morning and shuttle southeast to the town of Sandy, gateway to Mt Hood National Forest. Cycle a section of the Old Barlow Trail (now a road), originally the final stretch of the Oregon Trail. Ride into the foothills of Mt. Hood National Forest for a gourmet picnic lunch at a campground near Zigzag. Hike around Trillium Lake, with its gorgeous reflections of Mt. Hood (photo op!) – or tackle the climb up to Timberline Lodge, where you'll spend your first night. At 6,000 feet of elevation, Timberline features sweeping views in all directions, well-appointed rooms, and absolutely world-class dining!
Day 02
From towering conifer forests to waving wheat fields - ride the Oregon Trail route east to the Columbia. Explore Hood River.
Meals
– Breakfast
– Lunch
– Dinner
Distance
38 miles (or more)
Elevation
+586 ft / -4,459 ft (or more)
Head down the wooded slopes of Mt. Hood National Forest and into the wide open, rolling wheat country of central Oregon today. Follow the old Oregon Trail beside winding streams through remote canyons to a park beside the Columbia River at The Dalles. After lunch, head to Hood River to explore this fascinating town – the windsurfing capital of the United States and a haven for outdoor enthusiasts. Outside magazine named it "One of America's Best Towns."  Explore its shops and art galleries, an upscale wine bar and Full Sail Brewery, a micro-brew pub with deck seating overlooking the Columbia River. Spend the next two nights at the Hood River Inn, with its unique shoreline location and private beach.
Day 03
Raft the White Salmon River in the morning. Pedal the "Fruit Loop" or relax in Hood River in the afternoon.
Meals
– Breakfast
– Dinner
Elevation
+1,769 ft / -1,768 ft
In the morning, take a whitewater rafting trip (fee included, equipment provided, no experience necessary) down the nearby White Salmon River. The White Salmon is glacier-fed by snow-clad Mt. Adams, so the river has a fairly continuous flow rate and the water is clear and cold. The river cuts through a narrow rocky gorge with 100-foot cliffs, emptying out into forested meadows. Learn about local dam removal efforts to save native salmon runs as you paddle. This afternoon, you can choose to spend more time enjoying the town of Hood River, or you can ride the "Fruit Loop" through the orchards and vineyards above town while enjoying views of Mt. Adams and Mt. Hood. Lunch is on your own today. Spend another night at the Hood River Inn.
Day 04
Ride the paved and "gorgeous" (yup-pun intended) Mark Hatfield Trail. Visit the Gorge Discovery Center museum before heading to Skamania.
Meals
– Breakfast
– Lunch
Ability Level
Intermediate
Elevation
+1,644 ft / -1,523 ft
Bicycle the Mark Hatfield Trail in the Columbia River Gorge National Scenic Area. It's an old scenic byway high on the cliffs overlooking the Columbia River east of town. This section of the road was abandoned for decades after completion of the freeway beside the river. Recently, it was reopened as a paved multi-use path. Bicycling magazine featured the trail as one of the great places to ride in the United States. You'll see the Columbia River below and marvel at the intricate stonework in the road's Depression-era guardrail. Enjoy lunch at the Columbia Gorge Discovery Center, located where early explorers and settlers faced a tough decision: continue west by rafting down the Columbia River on a series of dangerous rapids, or struggle through roadless evergreen forests over the Cascade Mountains south of Mt. Hood. Following lunch, spend some time exploring the museum (admission included) and attending the Raptor Program to learn about local birds of prey. Shuttle to  Skamania Lodge on the Washington side of the river, a luxurious destination resort with memorable dining, a spa, a zipline and an adjacent 18-hole golf course. Dinner is on your own tonight.
Day 05
Waterfalls and an honest-to-goodness Bridge of the Gods!
Meals
– Breakfast
– Lunch
– Dinner
Elevation
+2,470 ft / -2,466 ft
Head back over the Columbia River into Oregon this morning on the Bridge of the Gods. Native legends – now corroborated by modern geological research – tell of a massive landslide that once spanned the mighty river here, providing them an easy place to cross. The modern Bridge of the Gods is a spiderweb of steel which provides crossing for car traffic as well as Pacific Crest Trail thru-hikers. Once on the Oregon side, take a relaxing pedal past tumbling waterfalls on sections of paved multi-use path as well the Gorge Scenic Highway. Have lunch on the river as well as a chance to swap "tales of the trail" with thru-hikers at Thunder Island Brewing. Since we are staying at the Skamania Lodge for another night, should you prefer a day off the bike, you can also hang out at the resort to enjoy the spa, zipline or golf course instead.
Day 06
An historic highway, a waterfall alley and Multnomah Falls.
Meals
– Breakfast
– Lunch
Elevation
+2,076 ft / -1,459 ft
Take another ride along "Waterfall Alley" – as this section of the Gorge is locally known. Heading downriver on the historic highway today toward the outskirts of Portland, we visit renowned Multnomah Falls. At a dizzying 620 feet, it's the tallest and most famous waterfall in the Columbia Gorge. Pass by more amazing falls on your way to Vista House – a spectacular viewpoint from which you can look back over almost your entire journey this week. Return to Portland after lunch.
*Bicycle Adventures operates under special use permits while on Federal Lands managed by the National Forest Service (USDA), National Parks and Bureau of Land Management. In accordance with Federal law and U.S. Department of Agriculture policy, this institution is prohibited from discriminating on the basis of race, color, national origin, sex, age or disability. (Not all prohibited bases apply to all programs.) To file a complaint of discrimination: write USDA, Director, Office of Civil Rights, Room 326-W, Whitten Building, 1400 Independence Avenue, SW, Washington, D.C. 20250-9410 or call (202) 720-5964 (voice and TDD). USDA is an equal opportunity provider and employer. 
Dates
Guaranteed
This means that the tour will definitely depart as scheduled and not be canceled.
Price
Availability
This is not required. It is an optional fee to allow a solo traveler to guarantee a private room for the duration of the tour.
Guaranteed
This means that the tour will definitely depart as scheduled and not be canceled.
Availability
Private Departure
Guaranteed
This means that the tour will definitely depart as scheduled and not be canceled.
Guaranteed
This means that the tour will definitely depart as scheduled and not be canceled.
Guaranteed
This means that the tour will definitely depart as scheduled and not be canceled.
Evergreen Escapes
See our Mt. Rainier tours, Columbia Gorge tours, Olympic National Park tours, Seattle Mountain Bike Tour, wine tours and more!