Happy New Year! I hope your new year is off to a great start and that you are enjoying a lull after what I'm sure has been a busy holiday season. We have been ramping up at the home office for our 2023 season, which is going to be our most fun and beautiful season yet. 
All of the staff and guides have their own favorite tours and the one I'm most looking forward to this year is Arizona Sonora. I'm especially biased toward this tour because I live in Tucson, AZ. In fact, I moved here after coming on our Arizona Sonora tour in 2020! I fell hard for the Sonoran Desert during that week of riding and 2 years later I had officially moved to Tucson. I love showing it off to visitors now and even though I realize I'm biased, I highly encourage you to give this trip a go. 
Here's why: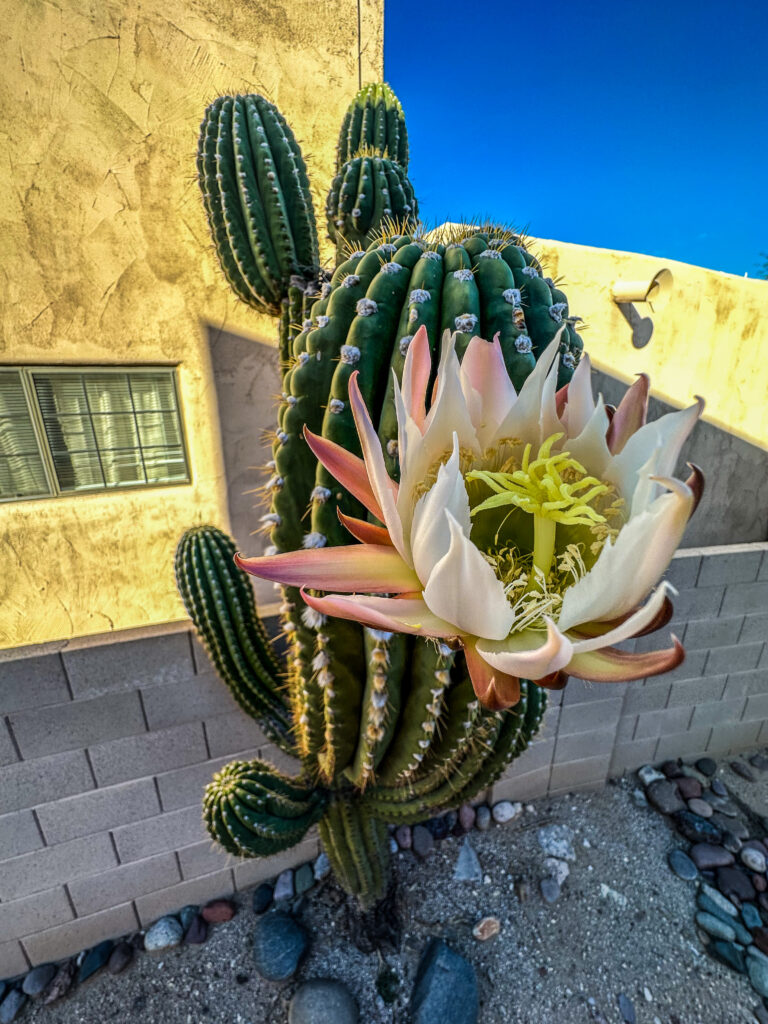 The landscape:  
When I first came to Tucson I expected a landscape that was brown, dry, and uninteresting. I quickly learn how wrong I was. The desert is greener, more vibrant, and just more alive than I ever imagined. From the giant Saguaro cactus that oversee the desert to the abundant Palo Verde trees that bloom bright yellow in the spring, to the washes (dry riverbeds) that fill with water after each rain and the mountain ranges that light up the most gorgeous pink at sunset, I'm constantly in awe of the beauty here.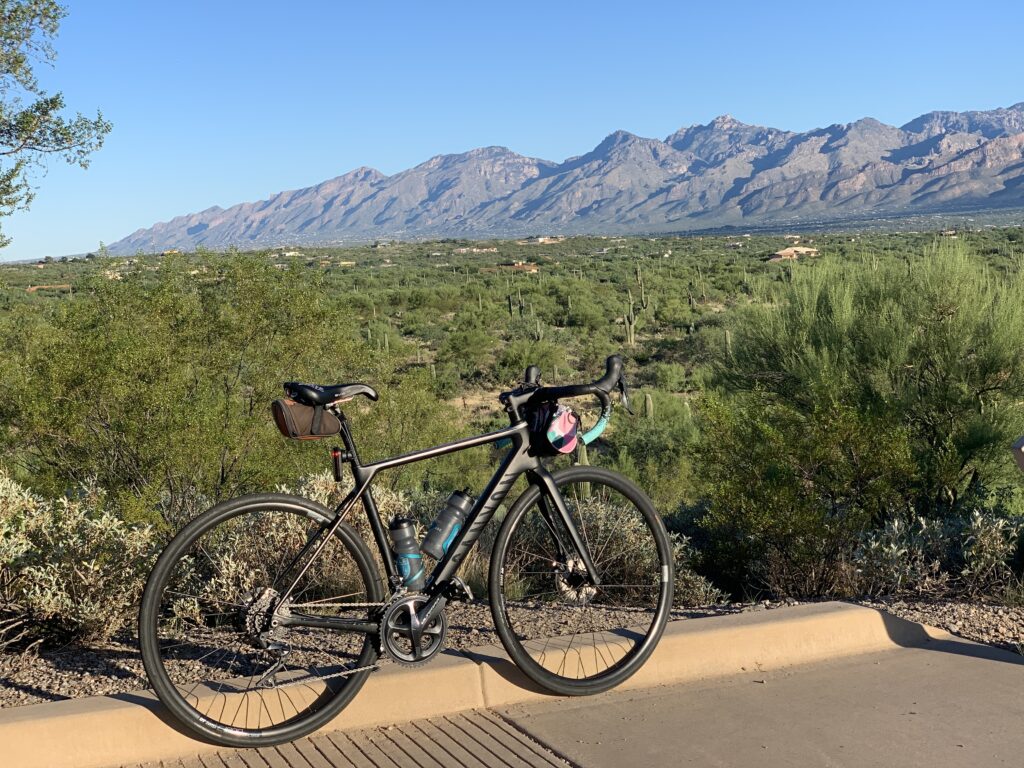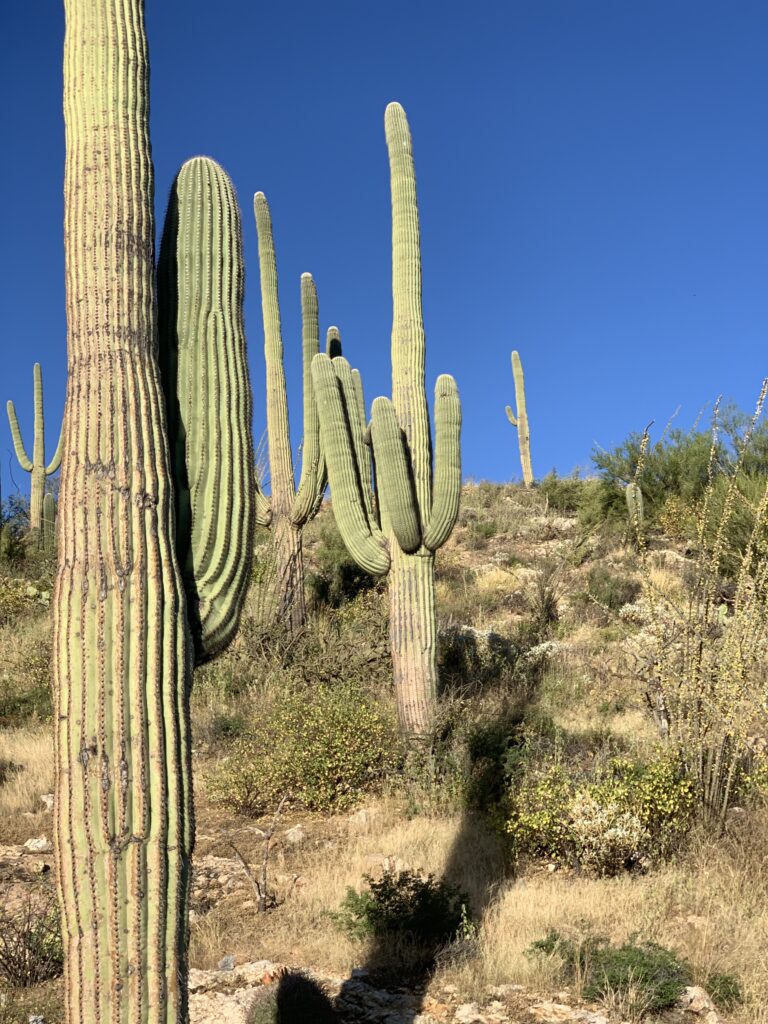 The riding:
Tucson is a cycling sweet spot. Novices and pros alike take advantage of the mild winters to train and there is something for everyone. Two of my favorite cycling options in Tucson are the Loop and Mt. Lemmon. The Loop is part of a network of paved bike paths that cover over 130 miles throughout the area. They run alongside the washes and offer refuge from cars, smooth, flat, pavement, and fabulous views of the mountains. Mt. Lemmon is my other favorite. It's one of the longest road rides in the United States and it stays at a mild 3-6% grade the whole way up. To me, that's heaven. I love riding Mt. Lemmon with Bicycle Adventures guests because they often find it less intimidating in person and their joy is palpable after tackling such a bucket-list ride.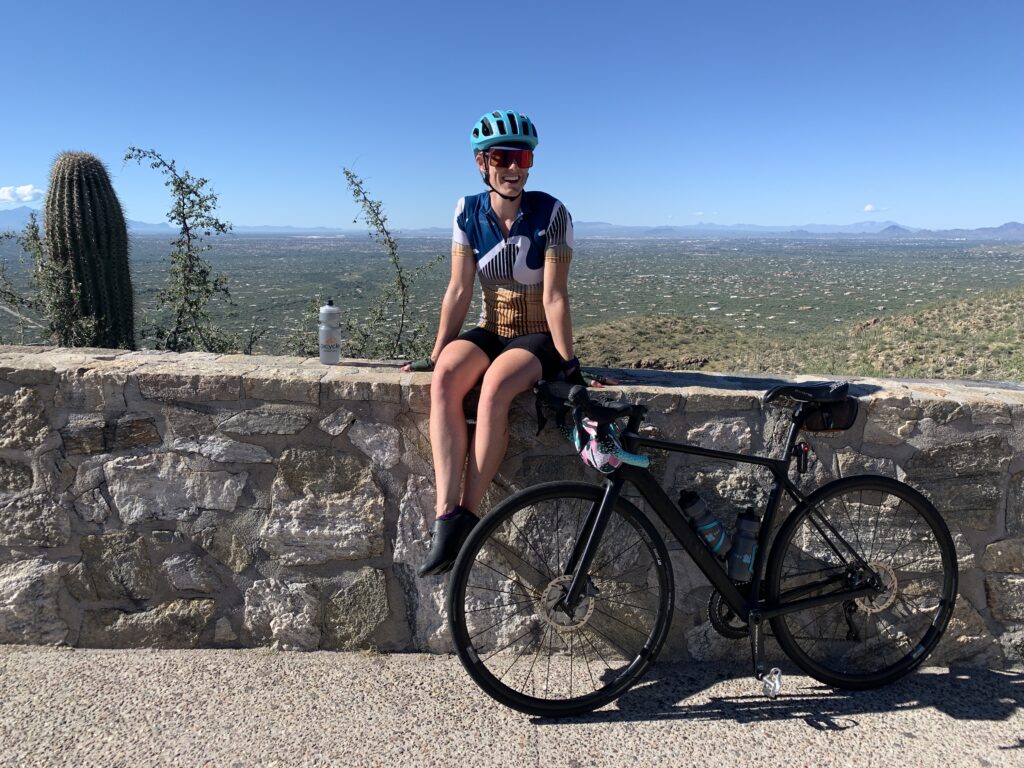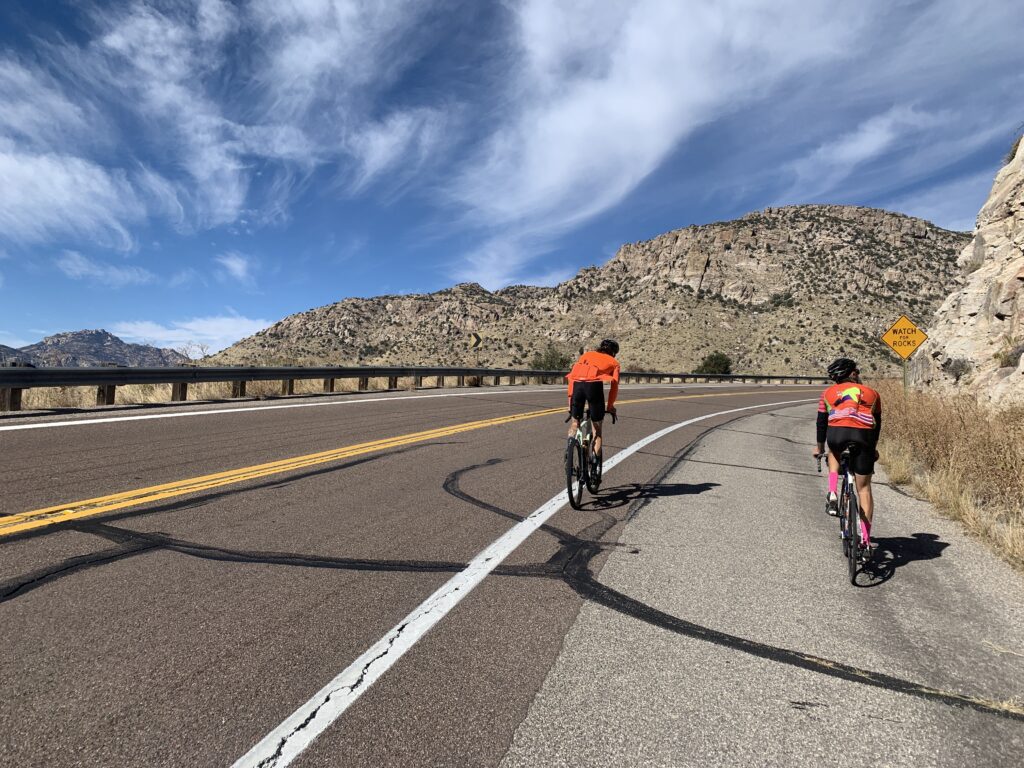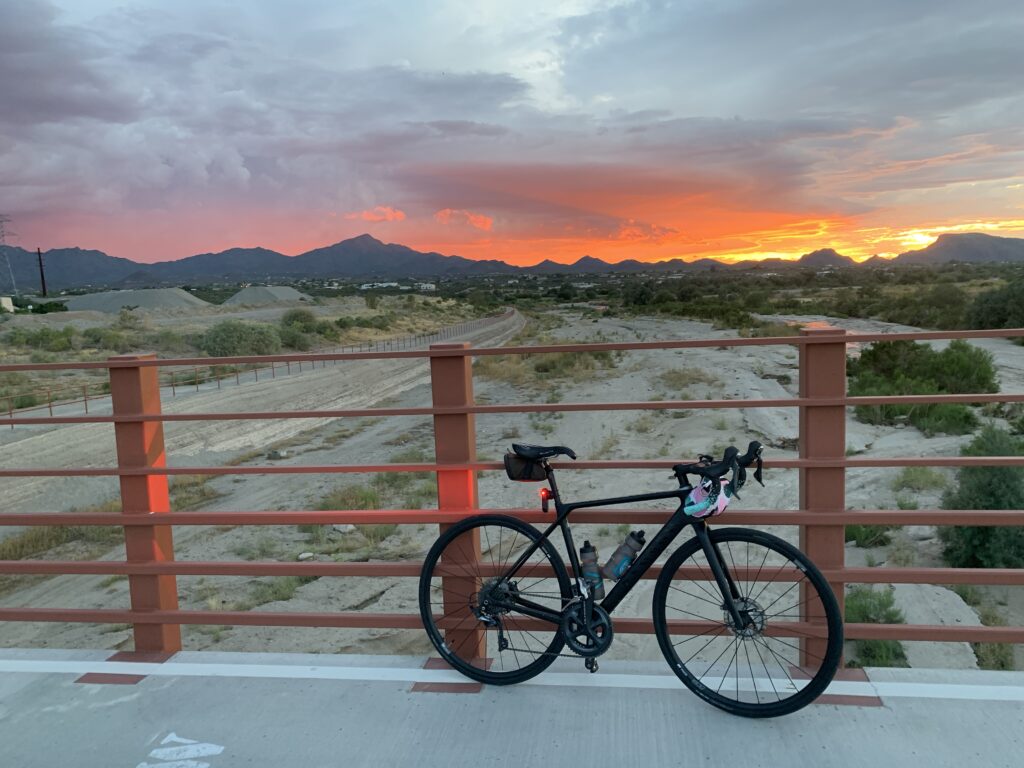 The weather:
It's true that the desert is hot in the summer, but that's why we don't schedule this tour in July! The weather here is ideal in the fall, winter, and spring. February and March temperatures are usually in the high 60s and 70s during the day, dipping into the 40s at night. Expect chilly, sunny, mornings that warm up nicely by midday. Don't forget to watch the sunset every night – they are spectacular here! Did I mention that Tucson gets 350 days of sun per year? I moved from Seattle, WA, where they get 150 days of sun per year. I'll give you one guess as to which one makes me happier.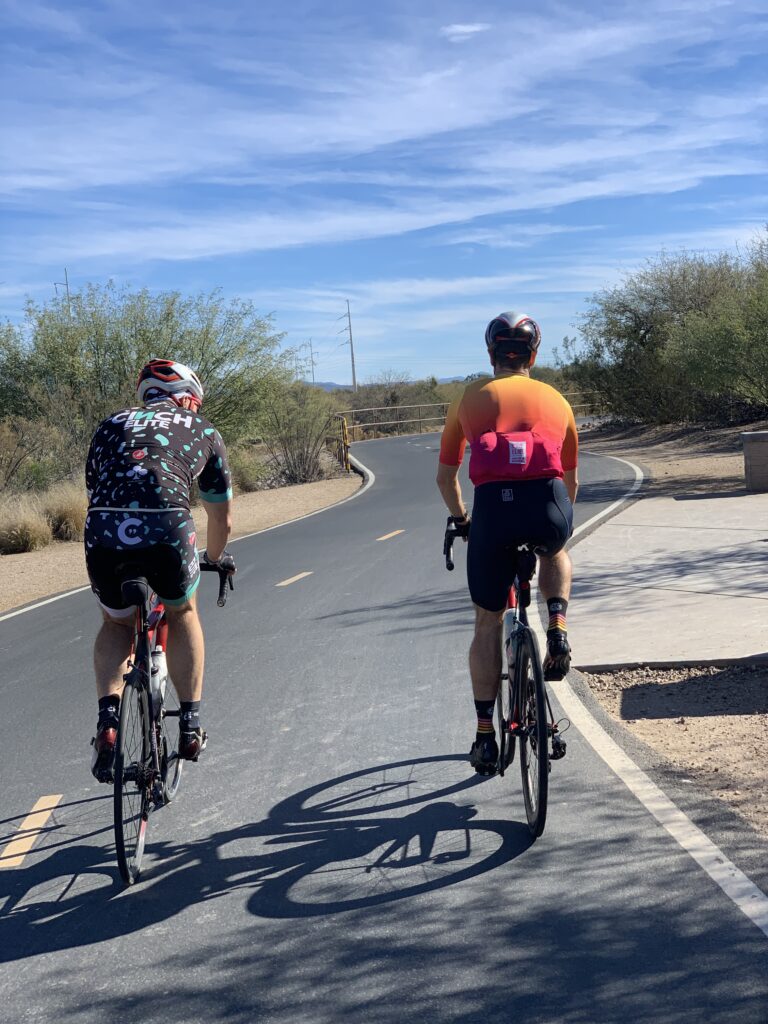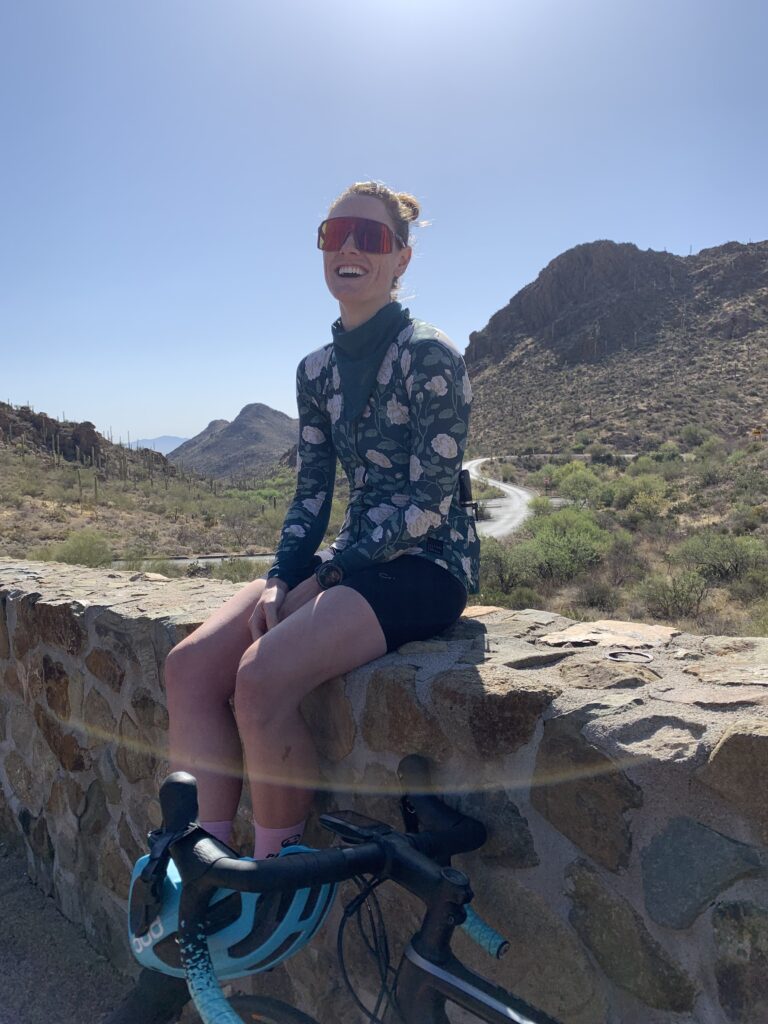 I could go on and on about why I love Tucson and the surrounding area but I'd rather just have you experience it for yourself. If you're looking for your next sunny getaway, look no further than the Sonoran Desert. Take a break from cold winter weather and come ride with me in the sunshine! I promise it will bring a smile to your face.
Pedal Happy,  
Meg 
For more information and available dates on our Arizona Sonora tour, visit the tour page on our website.