One of Lori's earliest memories is of her "birthday flowers" appearing each March, right around the 20th of the month in her mom's flower garden in the Yakima Valley. As she tells the story, she later learned that
her
"birthday flowers" were not hers at all, but rather, Johnny Jump Up miniature pansies. Growing up in the valley, Lori enjoyed climbing apple trees, riding bicycles and dirt bikes, tending the garden with her parents, and visiting
"the hills" as her family called the foothills of the Cascade Mountains. Her early love for the outdoors stuck with her. Living in Leavenworth, WA,
Lori
 and
 her
family live, eat, and breathe biking. Lori and her husband, Patrick, both co-managed and coached Icicle Bicycle, their town's middle and high school mountain bike team throughout their son Tobin's
middle
 a
nd hig
h school tenure. Both she and her son have earned their level 1
BICP
certification, with
 him now
participating
at the World Cup Level as a DH MTB racer. Her husband works for a local Trail Building and Advocacy nonprofit, and Lori is the Marketing, Partnership and Sales Director for The Adventure Hub, the collection of seven adventure tour companies (including Bicycle Adventures) that Todd owns. Chances are you have talked to her on the phone. In addition to cycling and mountain biking, Lori enjoys hiking, backpacking, supping, backcountry skiing, gardening, family time, #vanlife and wildflowers.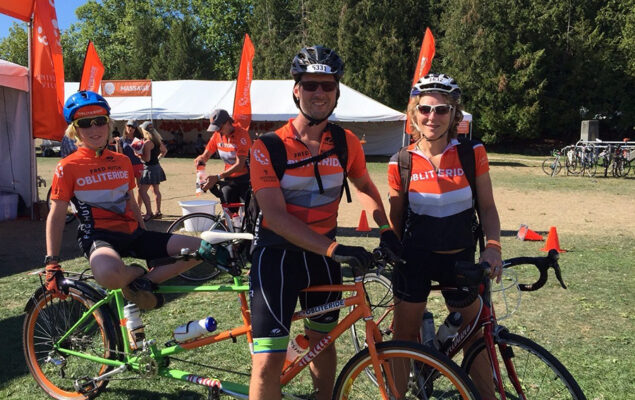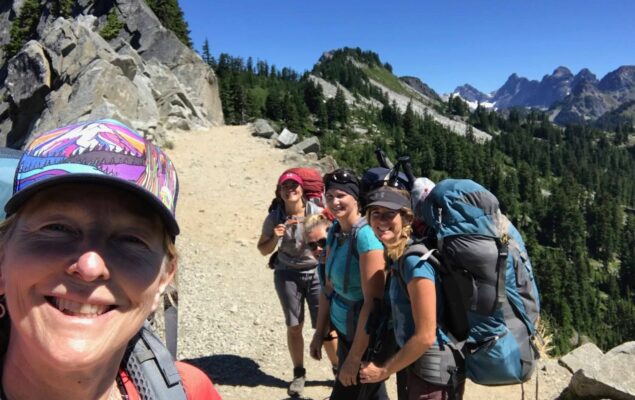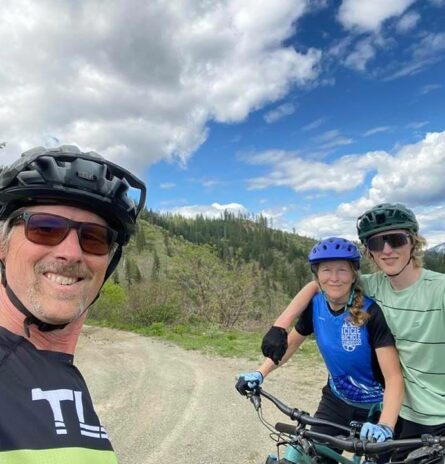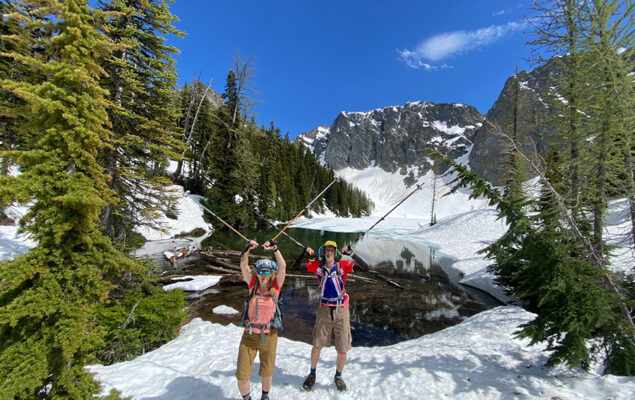 A.
I had a banana seat bike as a kid, but my first MTB was a 1990 Specialized Rock Hopper and my first road bike was a 2011 Specialized Ruby Expert.
A.
Prodigal Summer, Barbara Kingsolver
Q.
If I had a superpower:
A.
My son, Tobin. He's a downhill MTB racer.
Q.
Where will find me when I not working/guiding:
A.
In the mountains mountain biking and hiking while on the lookout for mountain bluebirds, tanagers and wildflowers, and snowmobiling and backcountry skiing.
Q.
If I could have coffee or beer with anyone, who would it be:
A.
My dad. He passed away in 2005.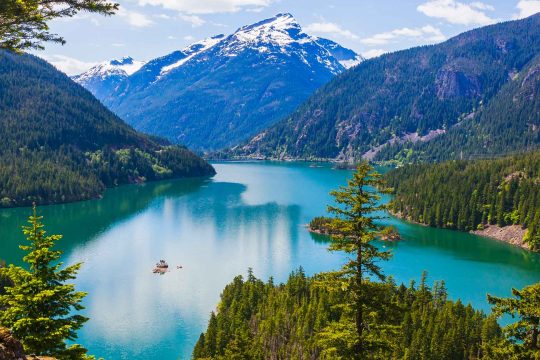 Washington, USA
Enjoy more than just mountains, meadows and waterfalls – there is as much or more diversity of scenery...